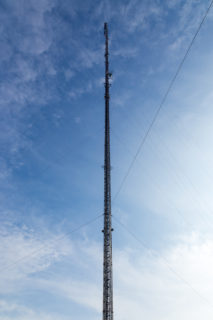 Thursday May 10, 2018
(Subject to change as events dictate)
9 a.m. – MPR News with Kerri Miller
We'll replay Kerri's conversation with Duke divinity professor Kate Bowler, author of "Everything Happens for a Reason: And Other Lies I've Loved."
10 a.m.- 1A with Joshua Johnson
As a businessman and entertainer, Donald Trump has relied on various lawyers for decades. He now has many more as president. These lawyers come and go. They go on TV. And they go to court.
But who's doing what, exactly?
Rudy Giuliani isn't Michael Cohen. Michael Cohen isn't Don McGahn. But they have the same client.
Who represents Donald Trump?
Guests: Carol Leonnig, National investigative reporter, The Washington Post; Nelson W. Cunningham, former federal prosecutor, Southern District of New York; David Rivkin, attorney in private practice and former Justice Department official during the Reagan and George H.W. Bush administrations.
11 a.m.- 1A with Joshua Johnson
What could make a retired four-star general who has led two U.S. intelligence agencies nervous? The current administration.
In an op-ed in the New York Times, General Michael Hayden writes, "It is fair to say that the Trump campaign normalized lying to an unprecedented degree."
Guest: Michael Hayden, former director, Central Intelligence Agency and National Security Agency; retired four-star general; author of "The Assault on Intelligence: American National Security in an Age of Lies.
12 p.m. – MPR News Presents
A History Forum talk by Tom Sugrue about "The Forgotten Struggle for Civil Rights in the North." It features, among others, lifelong civil rights activist Anna Armstrong Hedgeman of Anoka. From the Minnesota Historical Society's "History Forum" series. (A longer version will run in the 9 p.m. hour)
1 p.m. – The Takeaway
Tracing the country's trail of pills. Pharmaceutical executives faced Congress this week, but a doctor from West Virginia explains what the opioid crisis really needs.
2 p.m. – BBC NewsHour
Tensions rise in the Middle East, as Israel responds to an Iranian attack in the Golan Heights; it says its forces have hit almost all of Iran's infrastructure in Syria.
3 p.m. – All Things Considered
Martin Kaste on how police use facial recognition software; the race for governor in California; Planet Money on when packages show up mysteriously; a profile of Brenda Nolby, SBA MN Small Biz Person of the Year; Climate Cast.
6:00 p.m. – Marketplace
Some Americans are in the midst of transforming their towns for the better. A look at the civic and economic reinvention taking place in small town-America.
6:30 p.m. – The Daily
Gina Haspel, President Trump's pick for C.I.A. director, faced the Senate Intelligence Committee for the first time on Wednesday as her confirmation hearings began. Lawmakers addressed her with an unusual line of questioning: What is your moral character?
Guest: Matthew Rosenberg, who covers intelligence and national security for The New York Times.
7 p.m. – The World
Looking out for a dragon's blood tree. Looks like a giant umbrella with tightly-packed-in branches and a dome of green on top. And it's thousands of years old. Hear about the tree and the remote island where you find it.
8 p.m. – Fresh Air
Four-time Academy Award nominee Annette Bening is best known for her performances in "The Grifters," "American Beauty," "The Kids are All Right," and "Twentieth Century Women." Now she's starring in a film adaptation of Chekov's "The Seagull." After raising four children, she's been in a very interesting and productive period of her career. She talks about motherhood, feminism and how roles for women in Hollywood have changed over the years.