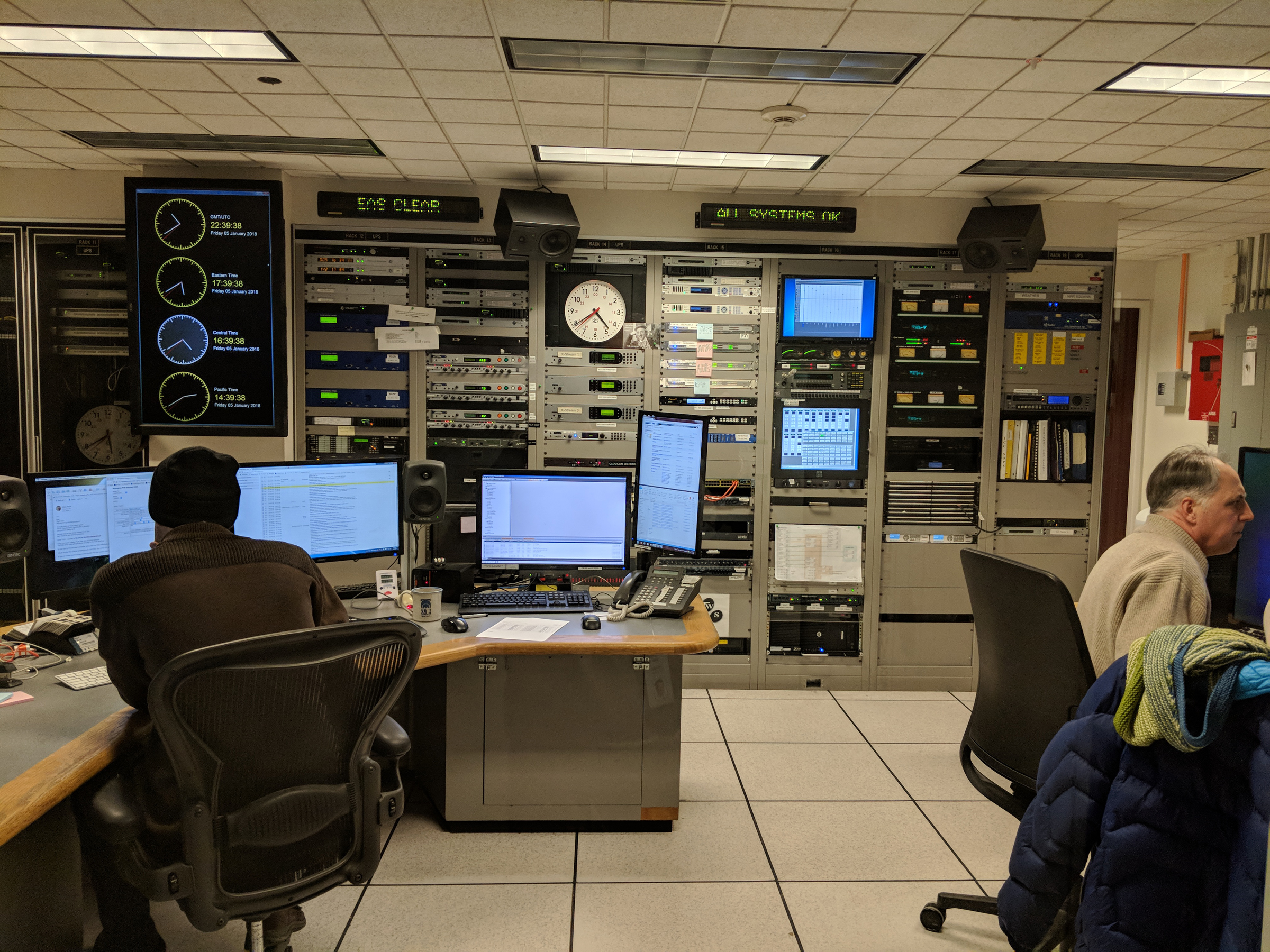 Thursday May 17, 2018
(Subject to change as events dictate)
9 a.m. – MPR News with Kerri Miller
What's the secret to a successful relationship? Two marriage and family experts say it all comes down to how you fight.
Guests: Daphne de Marneffe, clinical psychologist and author; Bill Doherty, director of the Marriage and Family Therapy Program at the University of Minnesota.
10 a.m.- 1A with Joshua Johnson
Iowa has just passed a new law that would ban most abortions after six weeks. More than two dozen major cities are now at least 100 miles from an abortion provider. President Trump says the current laws must change. But is abortion effectively being banned in parts of the country?
Guests: Julie Rovner, senior correspondent with Kaiser Health News; Elizabeth Nash, senior state issues manager, The Guttmacher Institute; Meg Stern, volunteer, Louisville Clinic Escort; Barbara Chishko, executive director, Birth Choice Oklahoma.
11 a.m. – MPR News at 11
How to end the stigma of "baby blues" as the series Beyond Mother's Day continues. Everyone dotes over the baby, but what about mom? Many new mothers need help recognizing postpartum depression?
Guests: Lynne McIntyre, coordinator, Postpartum Support International; Debra Bingham, founder and executive director, Institute for Perinatal Quality Improvement; Sarah Verbiest, executive director, Center for Maternal & Infant Health at UNC School of Medicine; Deidre Johnson, CEO and executive director, The Center for African-American Health.
12 p.m. – MPR News Presents
Candace Owens of Turning Point, USA. in a talk she titled, "Why I Took the Red Pill: My Journey to Conservatism." She spoke earlier this month in Minneapolis at the Center of the American Experiment.
1 p.m. – The Takeaway
Cambridge Analytica and the power of words. A whistleblower tells Congress that President Trump's slogans far preceded his election.
2 p.m. – BBC NewsHour
A preview of this weekend's presidential election in Venezuela.
3 p.m. – All Things Considered
One year of Robert Mueller; Starbucks tackles races; Trump's NATO press conference; Millennials revive the frozen food industry; refugee bracelets in Minnesota.
6:00 p.m. – Marketplace
At almost $70,000, the median household income in West Texas is among the highest in the country. But for those less fortunate, West Texans would rather handle philanthropy themselves, and keep the state out.
6:30 p.m. – The Daily
The death of a Palestinian baby during the protests in Gaza became a rallying cry for critics of Israel. Within hours, the family's story was being questioned.
Guest: Declan Walsh, the Cairo bureau chief for The New York Times, who has been reporting from Gaza.
7 p.m. – The World
Why some people in South Korea like the leader of North Korea. Americans may write off Kim Jong-un as difficult,but some South Koreans say they like the Communist leader ever since he shook hands last month with their president.
8 p.m. – Fresh Air
Journalist Evan Osnos is a staff writer for The New Yorker where he covers politics and foreign affairs. His article in the current edition of the magazine is Trump vs. the Deep State: How the Administration's loyalists are quietly reshaping American governance. He writes about the hundreds of nonpartisan civil servants who have been sidelined or pushed out because they were considered not loyal enough to the Trump administration.