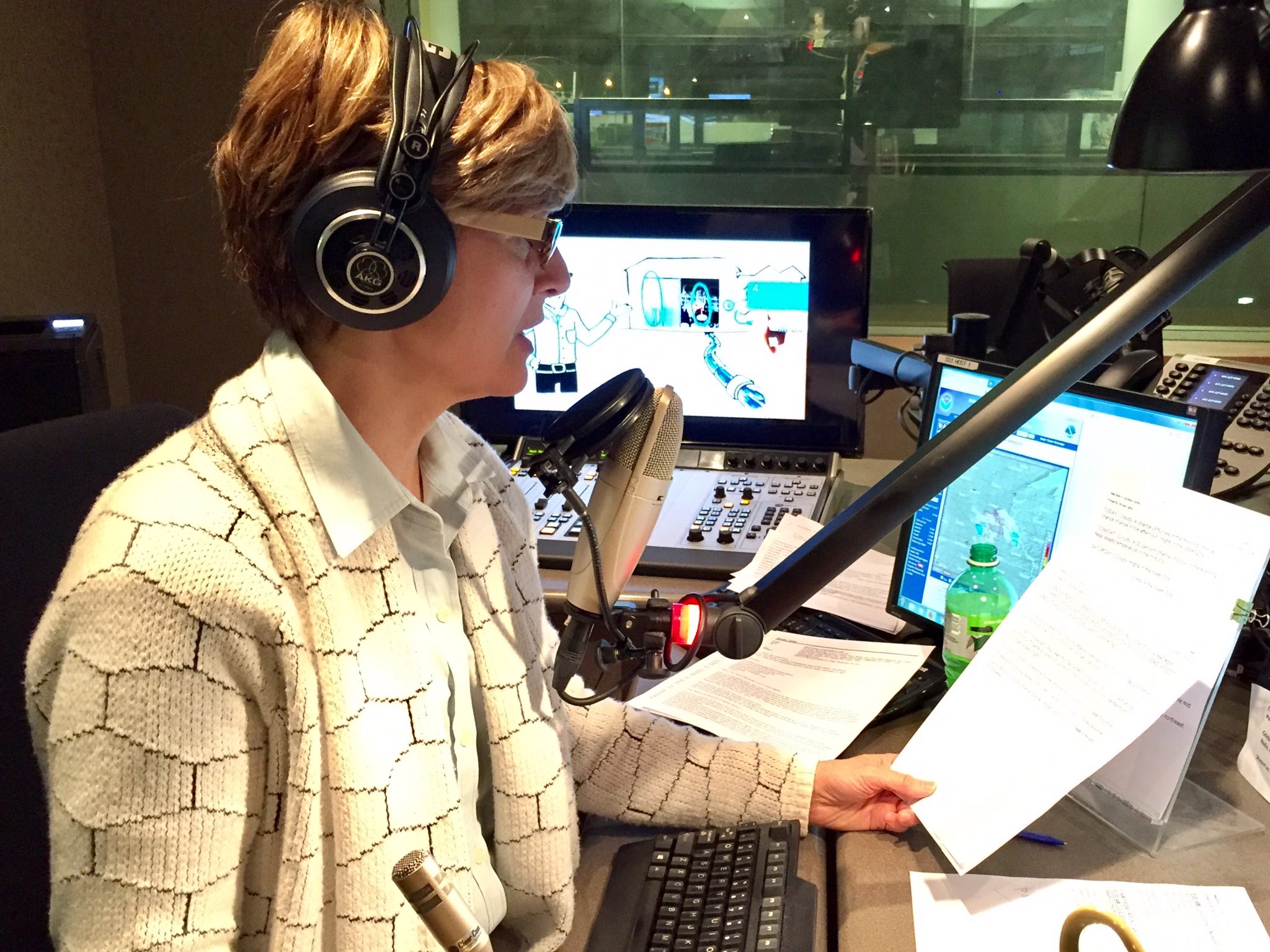 Friday May 18, 2018
(Subject to change as events dictate)
9 a.m. – 1A with Joshua Johnson
Friday domestic news roundup: The White House wages war on the leakers. Hawaii remains on high alert and America's birth rate hits a new low. Also, teacher unrest spreads to North Carolina and what inspired the FBI's "crossfire hurricane"?
Guests: Fernando Pizarro, Washington correspondent, Univision; Yamiche Alcindor, White House correspondent, PBS NewsHour; Alexi McCammond, deputy news editor, Axios.
10 a.m.- 1A with Joshua Johnson
International news roundup: Moving the U.S. Embassy comes at a price. More than 50 Palestinians are shot dead. But America defends Israel's right to hit back at Hamas. Also, the Singapore summit is thrown into doubt, and Iran looks to Europe as Europe looks away from Washington.
Guests: Peter Bergen, CNN's national security analyst; Courtney Kube, national security and military reporter, NBC News; Franco Ordonez, White House correspondent, McClatchy.
11 a.m. – MPR News at 11
Politics Friday. First up: The race to be Minnesota's next governor is in full swing. Delegates to the state's political conventions will meet in early June–the Republicans in Duluth, the DFLers in Rochester–to endorse a candidate. In advance of those conventions, we're talking with the leading candidates. Today: Republican Mary Giuliani Stephens, the mayor of Woodbury.
Last week, we had Republican gubernatorial candidate Phillip Parrish on the show. During the interview, Parrish described his concerns about Islam and Minnesota's Muslim community. We fact check some of his claims.
Lawmakers at the Capitol are just days from mandatory adjournment. MPR reporters Tim Pugmire, Brian Bakst, Briana Bierschbach, join the program for a look at what lawmakers have done, what's left, and whether they'll finish in time.
12 p.m. – MPR News Presents
Westminster Town Hall Forum. Honey Thaljieh, co-founder of women's football (soccer) in Palestine. Speaking about "Global sports: inclusion, equity and human rights." She serves as an ambassador for Save the Dream, Homeless World Cup, and Football for Peace.
1 p.m. – Science Friday
The relationship between robots and us. Can artificial intelligence ever truly achieve human-level consciousness? Plus: how the wonder material graphene is becoming a powerful tool for biomedicine.
2 p.m. – BBC NewsHour
The wedding.
3 p.m. – All Things Considered
The week in politics; 13 Reasons Why and school suicide; what Miami flooding does to real estate.
6:00 p.m. – Marketplace
The U.S. and China launched a second round of trade talks in order to avert a damaging tariff war. Will both sides reach a deal this time?
6:30 p.m. – The Daily
White House lawyers have claimed that Robert S. Mueller III, the special counsel overseeing the Russia investigation, will not indict the president, regardless of his findings. If that's true, then what is the purpose of his inquiry?
Guest: Michael S. Schmidt, a Washington correspondent who covers national security and federal investigations for The New York Times.
7 p.m. – The World
Migrants from Central America drew fire from the Trump administration when they joined together in a caravan across Mexico. The World focuses on the story of a pregnant woman who left the caravan, and sought asylum in the US. She's awaiting trial.
8 p.m. – Fresh Air
We remember journalist and novelist Tom Wolfe who died Monday at the age of 88. He was best known for helping creating "New Journalism" in the '60s and '70s. His books from that period included 'The Electric Kool Aid Acid Test', 'Radical Chic and Mau Mauing the Flak Catchers', and 'The Right Stuff'. His novels include 'The Bonfire of the Vanities' and 'A Man in Full'.