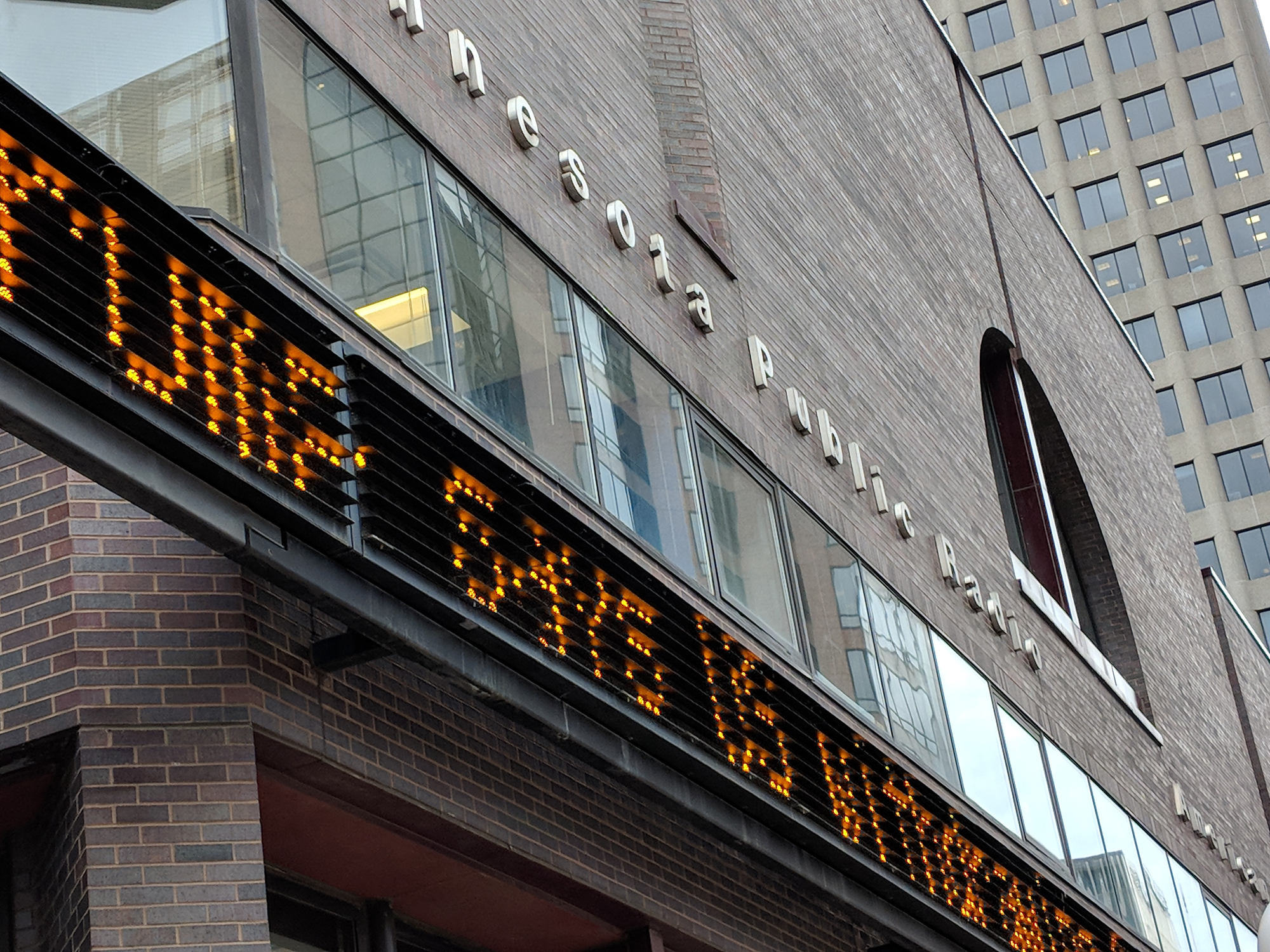 Monday May 21, 2018
(Subject to change as events dictate)
9 a.m. – MPR News with Kerri Miller
Guest host Chris Farrell talks to the Political Junkie, Ken Rudin, about the week's politics.
9:15 a.m. – House Republicans tried to garner support to push a $867-billion farm bill that not only sets agriculture policy but also made it harder for people receive Supplemental Nutrition Assistance Program (SNAP) . Last week Republican put toward a bill that required recipients of SNAP to either return to education or work for their food subsidy, but members of the House Freedom Caucus refused to back a bill that funded SNAP. So how can the GOP move forward. And will the GOP reach across the aisle to reach a deal?
Guests: Jessica Webster, Staff Attorney, Legal Aid; Craig Gundersen, Director of Undergraduate studies and Soybean Industry Endowed Professor in Agricultural Strategy.
10 a.m.- 1A with Joshua Johnson
The Supreme Court has cleared the way for states to legalize sports betting. The race is now on to regulate this new multibillion-dollar industry. States are acting quickly but what are the odds that Congress will get involved too?
Guests: Charles Star, attorney; host, Mic Dicta podcast; Victor Matheson, professor of economics, College of the Holy Cross; Matt Kalish, chief revenue officer and co-founder, DraftKings; James Plousis, chairman, New Jersey Casino Control Commission.
11 a.m. – MPR News at 11
The session has drawn to a close. What did and didn't get done? Mike Mulcahy hosts.
Guests: DFL leaders during the first half of the program, Rep. Melissa Hortman, minority leader, and Sen. Tom Bakk, minority leader. Then, for the second half of the program we'll talk to Speaker of the House Kurt Daudt and Sen. Paul Gazelka, majority leader.
12 p.m. – MPR News Presents
A program from MPR's mental health initiative "Call to Mind." MPR's Tom Weber hosted an event at the Science Museum of Minnesota called "Note to Self." It's about innovative approaches to improving your mental wellbeing. The participants included author and psychiatrist Dr. Henry Emmons, Dr. Tim Culbert, and Atum Azzahir, the founder of the Cultural Wellness Center in Minneapolis.
1 p.m. – The Takeaway
Another round of elections, but few choices for Venezuelans. A country in crisis loses thousands of people daily who see no other option but to vote with their feet.
2 p.m. – BBC NewsHour
Mike Pompeo promises the toughest sanctions ever against Iran; the former Director of National Intellgence tells why he thinks the Russians didn't just interfere with the election, they swung it; and the program is live in Venezuela where President Maduro won a landslide victory triggering the recall of more than a dozen ambassadors from Latin American countries.
3 p.m. – All Things Considered
A "war" over Mississippi River levees; Pompeo on Iran; Miami flooding and real estate; Minnesota's only high school Russian program, and one of few in the region, is slated for elimination at the end of this year because of budget cuts in the St. Paul school district.
6:00 p.m. – Marketplace
During the 2008 financial crisis, state legislatures in Arizona gutted public funding for higher education. The decade since, Arizona universities have had to rethink the way they fund their schools.
6:30 p.m. – The Daily
John R. Bolton, President Trump's new national security adviser, has said that negotiations with North Korea should follow "the Libya model." Now, North Korea is threatening to call off the planned summit meeting with Mr. Trump. What risks does the Libya model hold for Kim Jong-un?
Guest: Mark Landler, a White House correspondent for The New York Times.
7 p.m. – The World
Remembering the Pakistani exchange student killed in the Santa Fe, Texas school shooting; Latino identity and a writer's fall from grace; and an Egyptian soccer star is changing attitudes about Islam in the UK.
8 p.m. – Fresh Air
Pulitzer prize-winning author Michael Chabon talks with Terry Gross about his new collection of essays, called 'Pops: Fatherhood in Pieces.' It features a story about taking his 13-year-old son to Paris Fashion Week, and meditations on the complicated relationships between fathers and children.