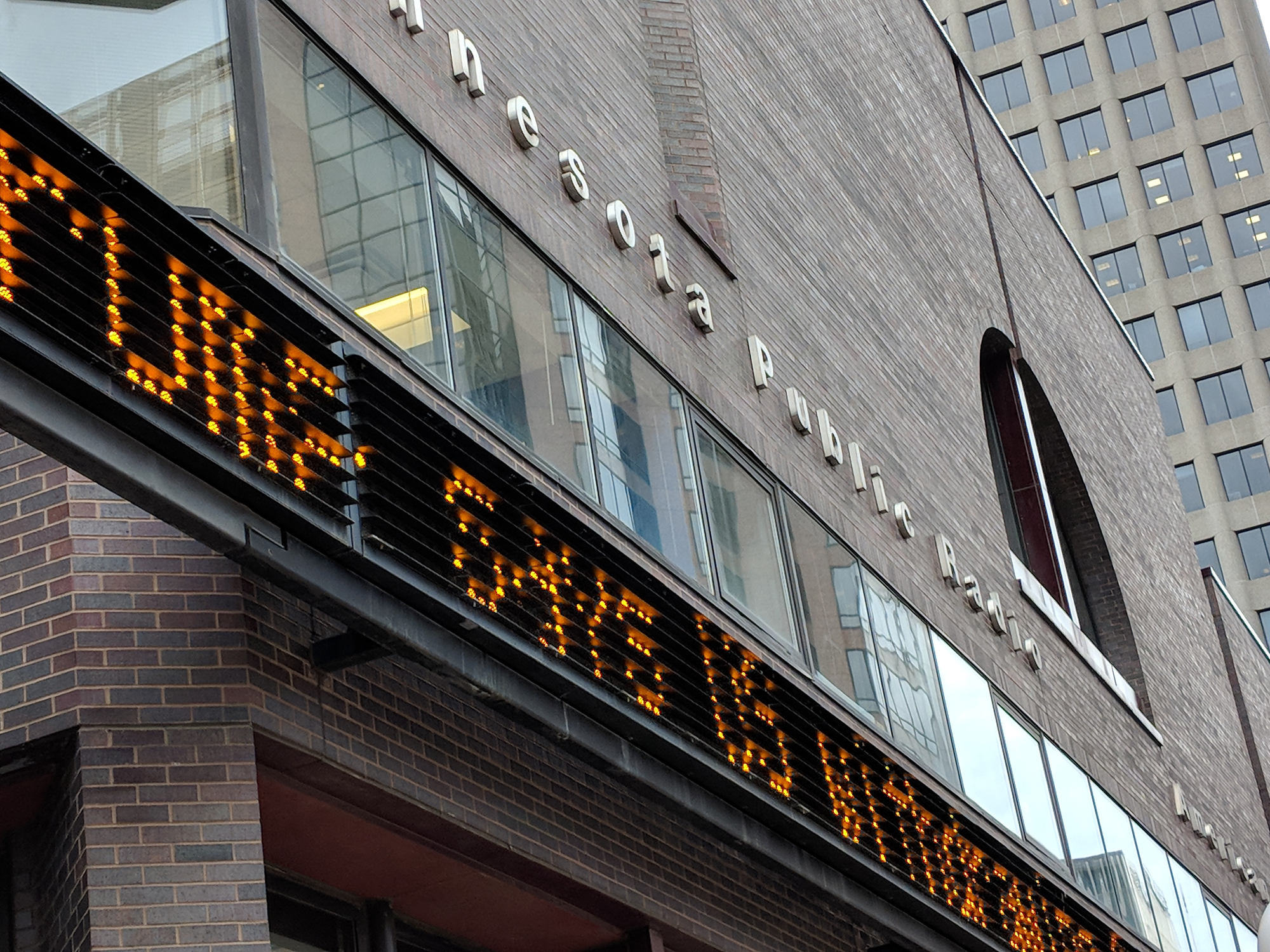 Monday May 28, 2018
(Subject to change as events dictate)
9 a.m. – MPR News with Kerri Miller (Tom Weber hosts)
NPR contributing editor and co-founder of the NPR program Invisibilia Lulu Miller talks about emotional conversations, journalism and what it take to make compelling radio.
10 a.m.- 1A with Joshua Johnson
It's often called "the great outdoors." But great for whom? The numbers show America's National Parks are still not a space for everyone, particularly people of color. How do we change that environment?
Guests: Rue Mapp, founder and CEO, Outdoor Afro; Carolyn Finney, assistant professor in Department of Geography, Kentucky University; J. Drew Lanham, Alumni Distinguished Professor of Wildlife Ecology, Clemson University; Tyrhee Moore, mountaineer; outdoor education advocate.
11 a.m. – MPR News at 11 (Brandt Williams hosts)
We honor fallen service members with a national holiday every spring, but what does the military do to assist the family members of those who who've given their lives for our country?
12 p.m. – MPR News Presents
A BBC documentary, "Lost Children of the Holocaust." Post-WWII efforts to help children who survived concentration camps and were stranded in post-war Europe. It features BBC recordings of people looking for lost relatives at the time, and a follow-up to find out what happened to them. Four children told their stories 70 years later.
1 p.m. – The Takeaway
Starbucks tackles implicit bias training. We explore what works and what doesn't in helping employees recognize their own biases in the workplace.
2 p.m. – BBC NewsHour
Officials from Washington and Pyongyang continue talks to revive the summit between President Trump and Kim Jong Un.
3 p.m. – All Things Considered
The story behind all the privacy notices; cremains at the Vietnam Memorial; why Las Vegas loves hockey; summer movie preview.
6:00 p.m. – Marketplace
A look at the alternative meat trend. Companies offering meatless hamburgers like Impossible Foods and Beyond Meat are attracting big-named investors and showing up in restaurants all over the country.
6:30 p.m. – The Daily
The New York Times has introduced a documentary audio series that follows Rukmini Callimachi, who covers terrorism for The Times, on her quest to understand ISIS. Today, as a special episode of "The Daily," we offer Chapter 6 of "Caliphate," in which Rukmini's doubt fuels a quest to uncover the truth.The next episode of "Caliphate" will publish in the series's own feed next Thursday, May 31, and as a bonus installment of "The Daily" next Saturday, June 2.
7 p.m. – The World
How bad ignitions, brake pads and exhaust systems bring Israeli settlers and Palestinians together.
A West Bank mechanic does a steady business.
8 p.m. – Fresh Air
Journalist Todd Purdum talks about the creative relationship of Richards Rodgers and Oscar Hammerstein II. His new book "Something Wonderful: Rodgers and Hammerstein's Broadway Revolution" examines the distant relationship between the two collaborators, despite the united front they presented to the world. He'll talk about some of the failures of the team as well as the great successes. Purdum is a national editor and political correspondent for Vanity Fair magazine.