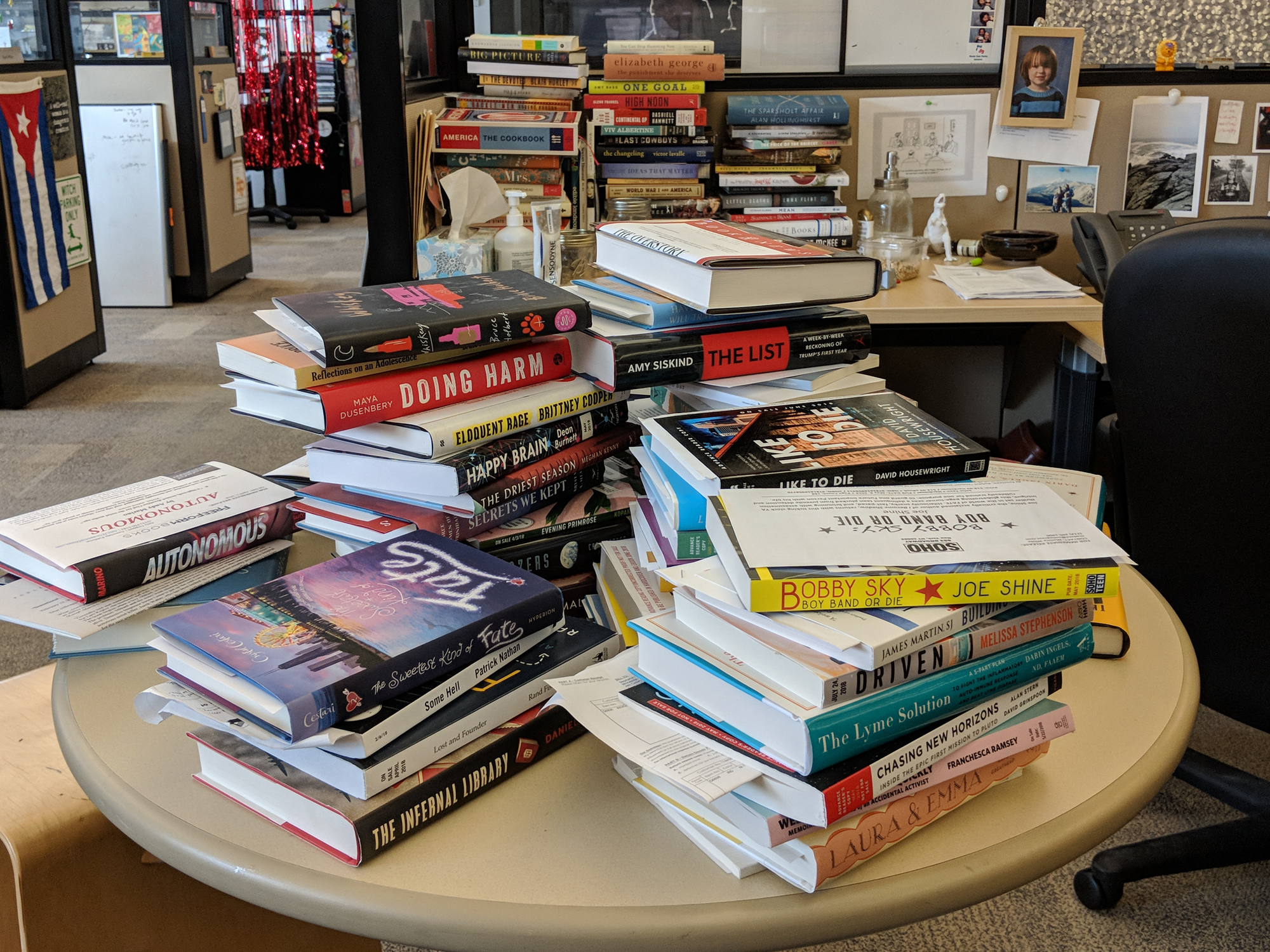 Monday May 7, 2018
(Subject to change as events dictate)
9 a.m. – MPR News with Kerri Miller
Monday means politics, and the Political Junkie Ken Rudin.
9:15 a.m.- The New York Times recently published a list of questions Robert Mueller wanted to ask President Trump. What is Mueller doing? Why should we care? And how can we cut through the partisanship to understand what's really happening?
Guests: Randall Eliason, professional lecturer at Georgetown University; Josh Meyer, investigative reporter, Politico.
10 a.m.- 1A with Joshua Johnson
Like a good spy, there isn't much known about Gina Haspel. She's a veteran intelligence officer, who joined the CIA more than 30 years ago. She was the agency's first female deputy director. And she could soon be the first woman to run the CIA. Haspel's nomination to the post by President Trump will be challenged this week as she faces confirmation hearings. The toughest questions will undoubtedly be about her reported involvement in the torture of prisoners and her role in covering it up.
Guests: Jeremy Bash, former chief-of-staff to Leon Panetta at the CIA and DOD; Laura Pitter, senior national security counsel, Human Rights Watch; Shane Harris, intelligence and national security reporter, The Washington Post.
11 a.m. – MPR News at 11
Minneapolis City Council President Lisa Bender is pushing for more affordable housing in her city. To do that she is attempting to implement inclusionary zoning—developers would set aside a certain number of units for low-income renters. Housing in Minneapolis isn't affordable for some working full time, but what can be done?
Guests: Lisa Bender, Minneapolis City Council president; Evan Roberts, sociology professor; Mark Willis, NYU Furman Center for Real Estate and Urban Policy.
12 p.m. – MPR News Presents
"To the Cyber-Barricades: How is the US Responding to Threats to the American Election System?" Elections expert Doug Chapin of the University of Minnesota talks about what's happened, and what's next in the fight to secure American democracy. (Recorded 5/2/18 at the University of Minnesota Humphrey School)
1 p.m. – The Takeaway
How American identity is changing.
2 p.m. – BBC NewsHour
An Israeli minister warns Bashar al-Assad not to risk his life by permitting Iran to launch an attack on Israel from Syrian soil.We're in Nicaragua as it experiences its biggest unrest in 40 years. And: we hear from Jammu and Kashmir as India's Supreme Court has ordered that the trial of eight men accused of raping an eight-year-old girl should be heard in a different state .
3 p.m. – All Things Considered
What are the First Lady's initiatives; the lack of research on opioid babies; the life of a gun lobbyist; little free gardens sprout.
6:00 p.m. – Marketplace
Negotiations for revamping NAFTA will continue next week, but will there be an agreement will be reached in May?
6:30 p.m. – The Daily
Since joining President Trump's legal team, Rudolph W. Giuliani has repeatedly made attention-grabbing TV appearances in which he has antagonized Robert S. Mueller III, the special counsel overseeing the Russia investigation. The strategy is reminiscent of one that Mr. Giuliani has used before — 30 years ago, as a prosecutor in New York City taking on the Mafia. Guest: Michael Winerip, who covered Mr. Giuliani's rise as a Manhattan prosecutor in the 1980s for The New York Times.
7 p.m. – The World
An Iraqi journalist went to jail 10 years ago after he threw his shoes at President Bush. Now he's running for the Iraq's parliament.
8 p.m. – Fresh Air
Chef Lidia Bastianich is known for her Italian restaurants and her popular cooking show. She has a new memoir that details her early life in Italy on a farm, becoming a refugee, and eventually ended up in America.