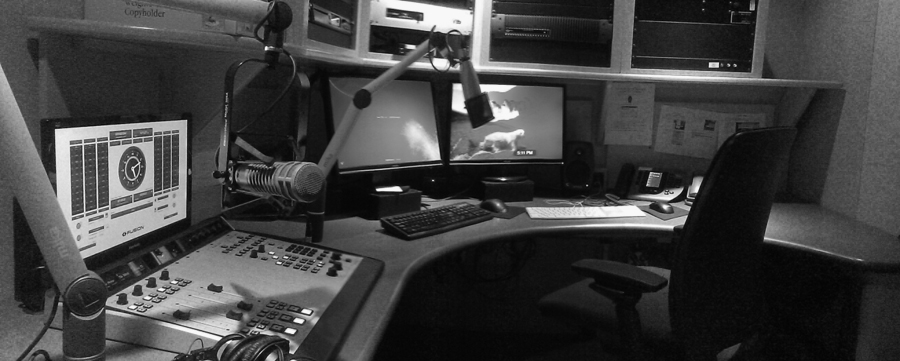 Tuesday May 8, 2018
(Subject to change as events dictate)
9 a.m. – MPR News with Kerri Miller
Kerri Miller talks to two Muslim women who are busting myths of passive women meekly accepting religiously mandated subjugation, both women take aim at Americans stereotypes, politics and identity and present a view of a Muslim woman that you may not have noticed.
Guests: Blair Imani, a queer Muslim woman, who has spoken up to help other LGBTQ Muslims keep their faith and be true to their identity; Ikhlas Saleem, co-host of Identity politics podcast which exposes an alternative world of an independent Muslim women living in America.
10 a.m.- 1A with Joshua Johnson
School dress codes can be many things – but many students say they're rarely fair and are now fighting back. Some consider them sexist and even racist. But those in favor think they help students focus on what matters. What's the best way to help our kids dress for success?
Guests: Alexandra Brodsky, civil rights attorney, National Women's Law Center; Mildred Charley-Greene, principal, Northwood High School in Silver Spring, Maryland; Victoria Schantz, senior, Indian Trail High School, Kenosha, Wis.
11 a.m. – MPR News at 11
In the wake of the deadly school shooting in Florida last February, state legislatures across the country have had some success passing new gun control bills. But not so in Minnesota. Now, with two weeks left in the legislative session, three Republican representatives have proposed new gun bills. We'll hear from an author of two of the proposals and talk about how Minnesota compares to the rest of the country when it comes to the possibility of enacting meaningful gun reform.
Guests: Brian Bakst, MPR political correspondent; Rep. Sarah Anderson (R-Plymouth), chief sponsor of two gun bills this session at the Legislature; Robert Spitzer, chair of the Political Science Department at SUNY-Cortland and author of "Guns Across America: Reconciling Gun Rules And Rights."
12 p.m. – MPR News Presents
Russian President Vladimir Putin was inaugurated Monday for a fourth term, making him the longest-serving Russian leader since Stalin. This hour, a new program from the America Abroad series, called "Sowing Chaos–Russia's Disinformation War." Madeleine Brand anchors a program about the global, and local, impact of Russian propaganda, slanted state media, and internet trolling.
1 p.m. – Live coverage of President Trump's decision on the Iran nuke deal


2 p.m. – BBC NewsHour
President Trump's decision on the future of the Iran nuclear deal. We'll have reaction from Europe, from Tehran and from across the political divide in Washington; the second of our special reports from Nicaragua in the wake of unprecedented anti-government protests; Kim meets Xi for the second time. The North Korean leader travels to China for this second meeting with the Chinese president.
3 p.m. – All Things Considered
Iran nuke deal: the European view; Guns and political ads in Georgia; the lava flows in Hawaii; the Electric Fetus show.
6:00 p.m. – Marketplace
As the #MeToo movement continues to reveal how ingrained sexual harassment is in corporate culture, business schools are taking steps to teach future leaders how to eradicate such behavior.
6:30 p.m. – The Daily
The Central Intelligence Agency is waging an unusual campaign to make Gina Haspel its next leader, despite her polarizing past. Why do agents see her most controversial quality as her greatest asset?
Guests: Adam Goldman, a reporter who covers the intelligence community for The Times; John Bennett, a former chief of the C.I.A.'s clandestine service who retired in 2013.
7 p.m. – The World
The latest on the Iran deal; immigrants and labor unions.
8 p.m. – Fresh Air
Film makers, actors, and brothers Jay and Mark Duplass made a name for themselves making cheap independent films like "The Puffy Chair" and "Baghead." They also created the HBO series Togetherness which Mark co-starred in. Jay co-stars in Transparent. In their new memoir, "Like Brothers" they reflect on their close collaborative relationship and movie making.