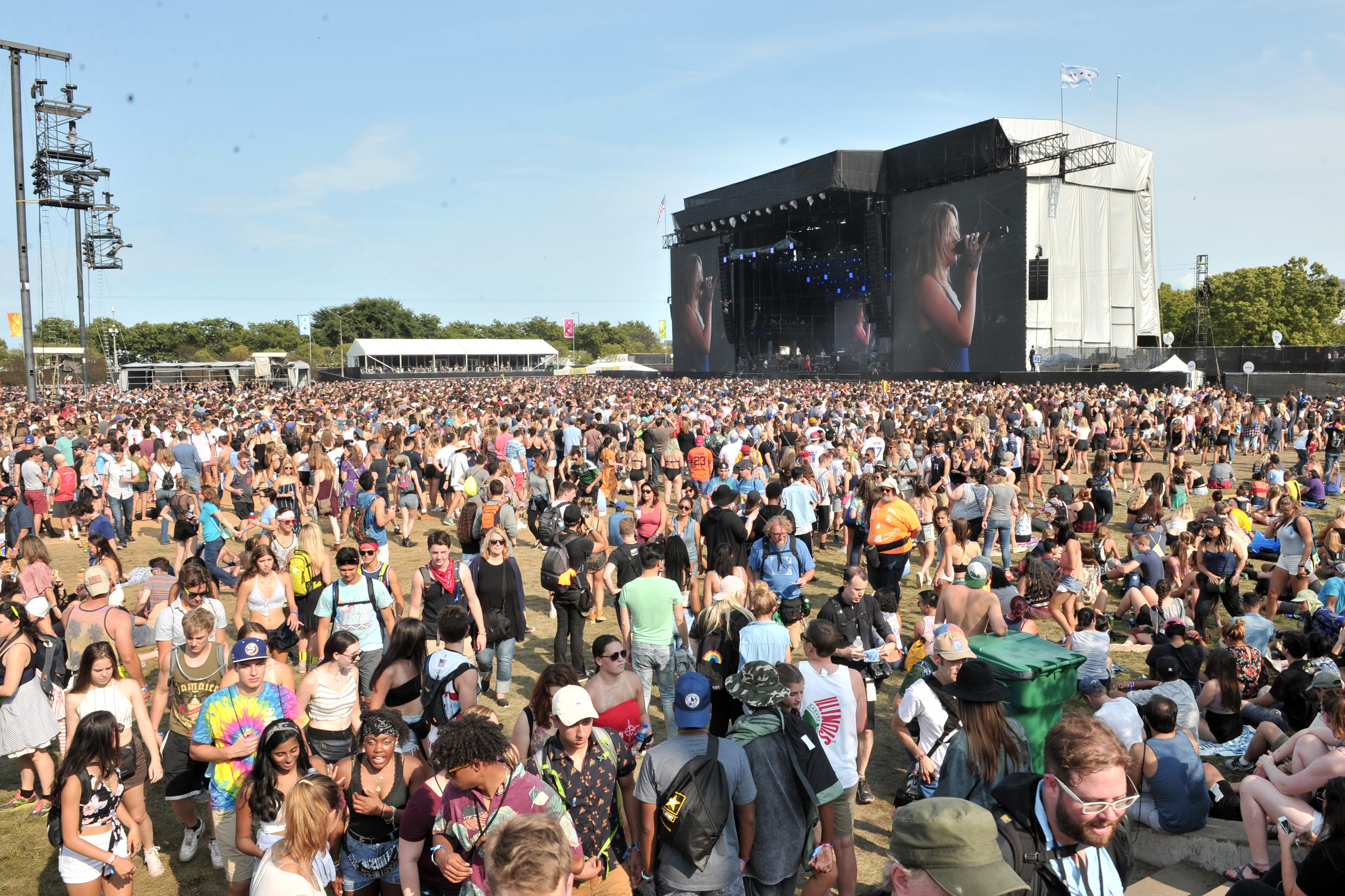 In the first decade of this century, music festivals exploded. Announce a date and an outdoor venue, throw some artists in and — Voila! — success.
"The days of launching major destination festivals and sinking a few million into the talent budget and expecting people to just show up are over," a festival consultant tells the Milwaukee Journal Sentinel, which is evaluating the lineup and state of music festivals there. They're not going away, but good lineups aren't enough anymore, it says, and you're seeing the changes, and maybe that's as it should be.
"We were having to pay for talent as if we were an upper-tier festival and pay for security as if we were an upper-tier festival," one promoter said. "If you're only doing 15,000 people, you can see what the problem was. … If you're not willing to invest just as much, if not more, in the experience for the fans, they are going to go and find a different festival to attend."
Music festivals are finding new ways to stand out from all the others.
Eaux Claires in Eau Claire County — co-curated by Bon Iver's Justin Vernon and the National's Aaron Dessner — offers one of the most distinct experiences of any festival in the country, including one-time-only collaborations, literary readings in a mobile hotel room and, introduced last year, a Mom's Booth, where fest-goers could get a squirt of hand sanitizer or chat with the mother of an Eaux Claires artist.

This year, the fourth annual Eaux Claires, scheduled for July 6 and 7, is doing something unusual: It's planning to keep the lineup a secret until guests arrive.

"Those guys' point of view was, 'Maybe we don't want to just put out another lineup poster and let people pick it apart or form preconceived notions,' " said Brian Appel, co-founder of Crashline, the production company behind Eaux Claires. "There is a lot of booking pressure from a timing perspective.

If you have a festival in May, June or July, you want to announce a full lineup in January, February or March, and you need to get all the pieces together a year prior. This gives us the flexibility to add artists the week of the show."
Some smart people think the idea makes a lot of sense.
Ticket sales are close to what they were last year.
Not so for Lollapalooza, which took eight days to sell out the passes that sold out in under three hours last year, the Journal Sentinel says.
Two festivals — the eight-year-old Country on the River in Prairie du Chien, Wis., and the seven-year-old EDM and hip-hop bash Summer Set in Somerset, Wis. — went belly up this year.