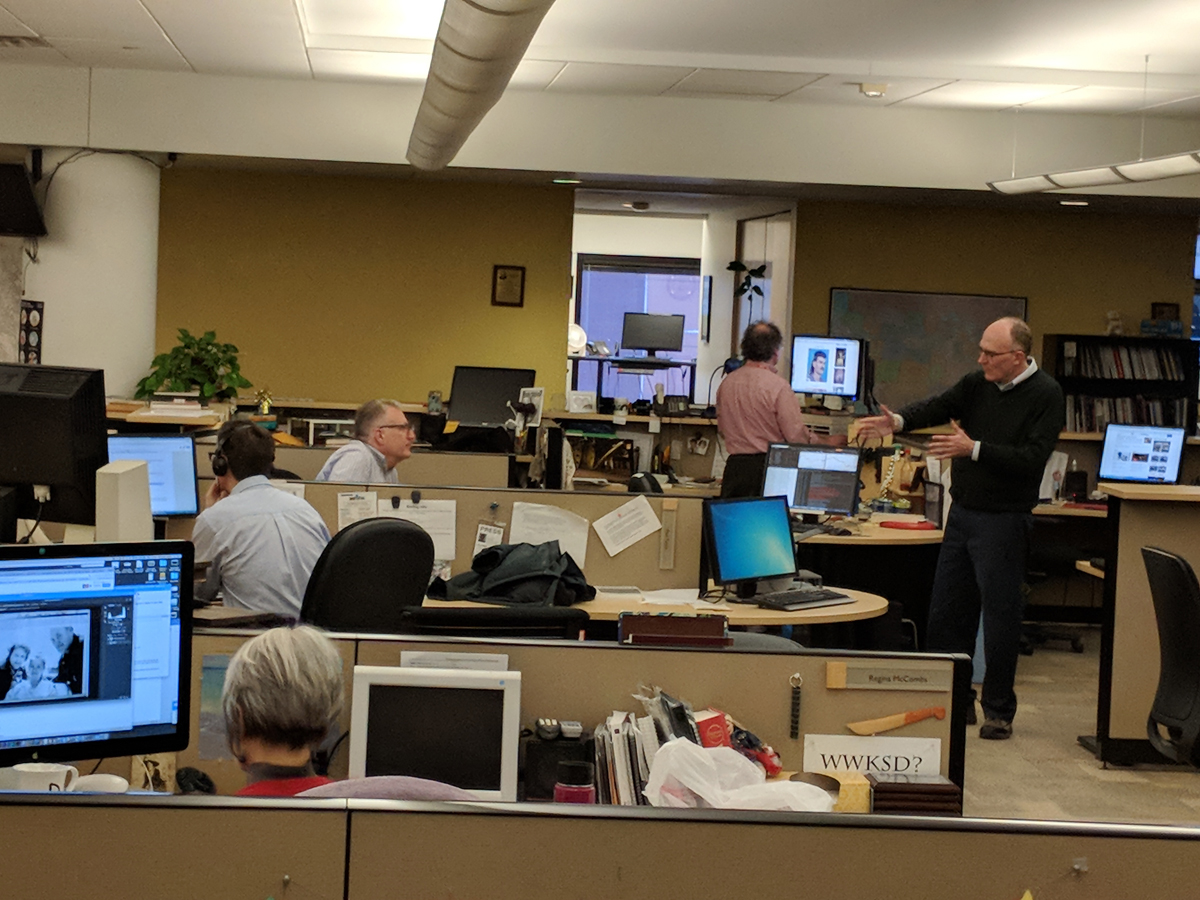 Wednesday June 13, 2018
(Subject to change as events dictate)
9 a.m. – MPR News with Kerri Miller
Women diagnosed with breast cancer often have to combine surgery and chemotherapy in the treatment. But a new report says more women with early stage breast cancer can safely skip chemo. The nine-year study published in the New England Journal of Medicine determined that for some women chemo treatment can be replaced with a hormone blocking drug treatment.
Guests: Dr.Tufia Haddad from Mayo Clinic; Larry Norton, Medical Oncologist Memorial Sloan Kettering Cancer Center.
10 a.m.- 1A with Joshua Johnson
On Monday afternoon, Attorney General Jeff Sessions made it "all but impossible" for individuals to receive asylum in the United States because of gang violence or domestic abuse. In 2016, for every applicant who succeeded in receiving asylum, more than 10 others also sought the status, according to data from the Department of Homeland Security and reported by the New York Times.
To gain asylum, an applicant must convince an immigration judge that they will face persecution in their home country due to race, religion, nationality, membership in a particular social group or political opinion, according to U.S. Citizenship and Immigration Services.
Guests: Dara Lind, senior immigration reporter for Vox; John Burnett, southwest correspondent, NPR; Lee Gelernt, deputy director of the ACLU s Immigrants Rights Project; Mark Krikorian, executive director of the Center for Immigration Studies.
11 a.m. – MPR News at 11
Women tend to live longer than men, but studies show they also earn less than men and tend to have more gaps in their work history? So why do so many women depend on others to plan their finances?
Guests: Finance experts Ruth Hayden and Lynnette Khalifani-Cox.
12 p.m. – MPR News Presents
From the Commonwealth Club's Climate One series, "Net Zero Living." Ways to reduce the amount of trash you generate, and to design or retrofit a home to conserve energy.
Guests: Diana Dehm, founder of Trash on Your Back; Ann Edminster, author of "Energy Free: Homes for a Small Planet."
1 p.m. – The Takeaway
After deadly fires across Northern California, getting to the bottom of how they started and who's responsible.
2 p.m. – BBC NewsHour
The battle for Hodeida. Can it speed an end to the war in Yemen and the misery for its people? The view from Air Force One of the trip to Singapore; and Spain's unfortunate preparation for the World Cup.
3 p.m. – All Things Considered
A debate over the U.S. asylum policy; how does the North Korea economy work; red state Democrats embrace Obamacare.
6:00 p.m. – Marketplace
Donuts, ice cream, and a conversation with the Brit who ended up running two of the most iconic American food companies: Dunkin' Donuts and Baskin Robbins.
6:30 p.m. – The Daily
In a joint statement, President Trump and the North Korean leader, Kim Jong-un, committed to complete denuclearization of the Korean Peninsula. Why is a seemingly significant promise being dismissed by critics as meaningless?
Guest: Nicholas Kristof, an Op-Ed columnist for The New York Times who writes about human rights and global affairs, and who has repeatedly traveled to North Korea.
7 p.m. – The World
The World Cup kicks off on Thursday. We'll hear about that, and a bid, by the U.S. to host a future World Cup with partners Mexico and Canada. How would that work?
8 p.m. – Fresh Air (Dave Davies hosts)
Sports journalist Howard Bryant, a senior writer for ESPN.com, and ESPN the Magazine, correspondent for NPR's Weekend Edition Saturday, and author of the new book, "The Heritage: Black Athletes, a Divided America, and the Politics of Patriotism." In light of the current debate over African-American athletes, like Colin Kaepernick, who refuse to stand for the national anthem, Bryant examines the long tradition of athlete-activism that goes back to Jackie Robinson, Bill Russell, Muhammed Ali and others.