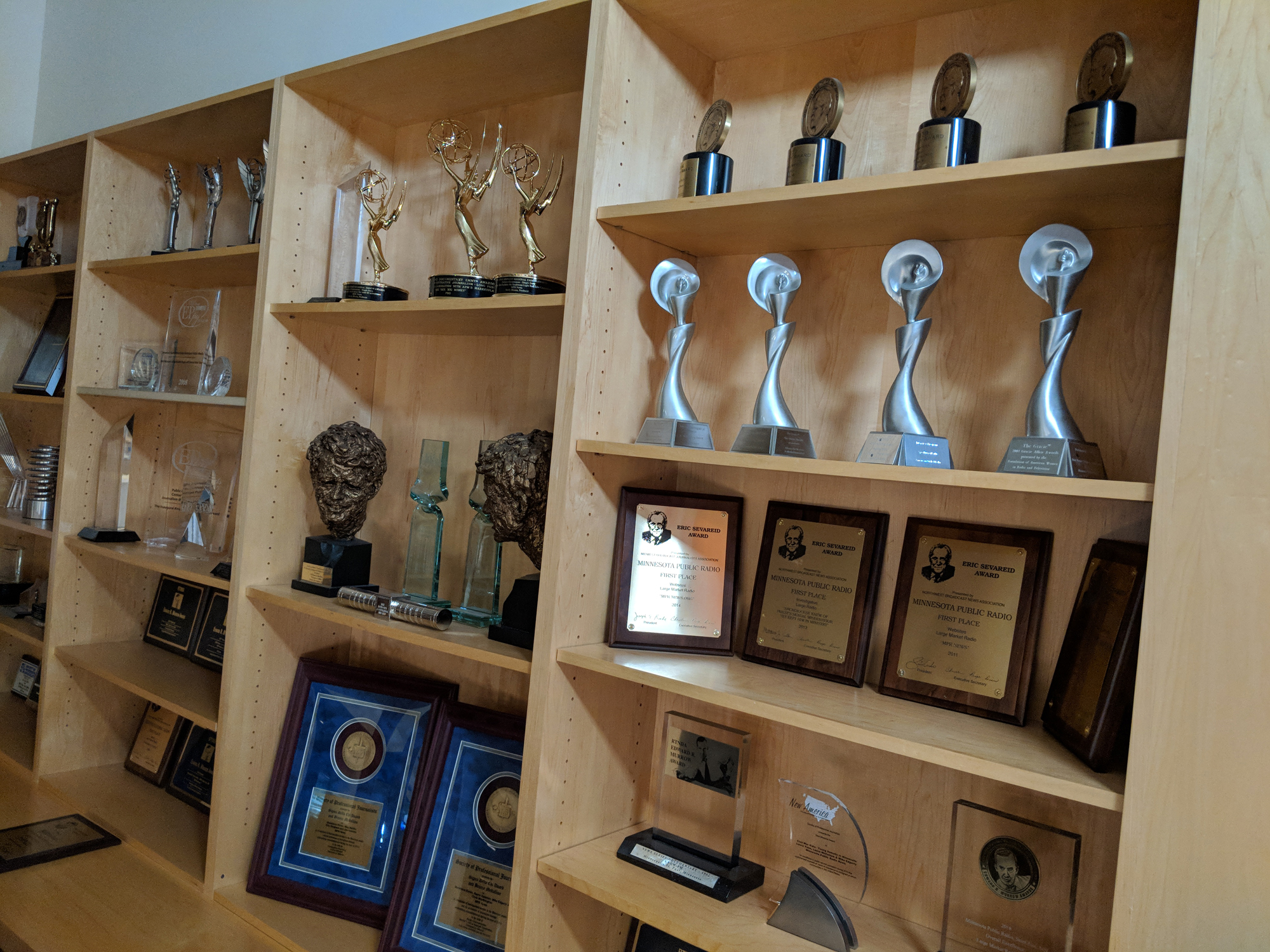 Thursday June 14, 2018
(Subject to change as events dictate)
9 a.m. – MPR News with Kerri Miller
Presidential biographer Jon Meacham was troubled by the rise of Donald Trump, particularly by the inflammatory rhetoric Trump used on the campaign trail. After the deadly white nationalist rally in Charlottesville, Virginia in 2017, Meacham began looking to periods in history where hate speech and societal division was rampant, in order to reassure readers (and himself) that America has pulled through difficult times before and will do so again. His new book is "The Soul of America: The Battle for Our Better Angels."
Guest: Jon Meacham.
10 a.m.- 1A with Joshua Johnson
One family has been raising cattle on the high desert of southern Utah for more than 150 years. The Wrights tend 1,200 acres. They live a life that's often stereotyped and increasingly sidelined. But this same family has produced generations of rodeo champions too and their story has been told by Pulitzer Prize-winning New York Times writer John Branch. Joshua Johnson is in Utah to hear more about "The Last Cowboys."
Guest: John Branch, Pulitzer Prize-winning writer for the New York Times
11 a.m. – MPR News at 11
Explorer Will Steger is back in Minnesota after a 72-day solo expedition across Barren Lands in the Canadian Arctic. He will talk with Paul Huttner about why he undertook the trip, what he encountered, and how it informs his fight against climate change.
Then, James Redford's new film Happening: A Clean Energy Revolution has just been released. He'll talk with Paul about his journey across the US to learn more about the growing renewable energy economy.
12 p.m. – MPR News Presents
A Thread Book Hour, featuring Kerri Miller's interview with U.S. poet laureate Tracy K. Smith. The Pulitzer Prize-winning poet talks about why she believes poetry can be antidote to our sometimes toxic civic culture. Her new collection of poetry is called "Wade in the Water." She is also the author of "Ordinary Light: A Memoir."
1 p.m. – The Takeaway
Gurbir Grewal is the first Sikh to be a state attorney general in U.S. history. He says his experience with racism will help him.
2 p.m. – BBC NewsHour
One of the world's greatest sports tournaments kicks off in Moscow; the U.N. holds an urgent debate on Yemen; Argentina's lower house votes to liberalize abortion laws.
3 p.m. – All Things Considered
Separated at the border; vitamin D and colorectal cancer; findings of the inspector general – DOJ report; and the kickoff of the World Cup.
6:00 p.m. – Marketplace
Car buyers are passing on sedans, and bee-lining for SUVs. A look at why Americans just aren't buying sedans anymore; Minnesota Opera puts on a new production of a work based on a novel about the McCarthy era .
6:30 p.m. – The Daily
The Trump administration has said that domestic abuse is no longer grounds for receiving permission to stay in the United States. We share one asylum seeker's story. Guest: Mariam, a survivor of domestic violence who arrived in the United States from Burkina Faso, and who asked not to be identified by her real name. This episode includes disturbing language and scenes of graphic violence.
7 p.m. – The World
At their meeting in Singapore, President Trump fired up an iPad and showed Kim Jong-un a short video that the White House had produced for the occasion. You can find it on Youtube. Host Marco Werman talks with USC professor Nick Cull about where the film fits into the history of US government propaganda and information warfare.
Also today, nearly 1,500 boys are being held in a former Wal-Mart in Brownsville, Texas. They're migrants, mostly from Central America. We'll talk with a reporter who visited the site after questions were raised about treatment of minors there.
World Cup soccer is under way in Russia today. Marco talks with The World's Charles Maynes about the hopes and dreams of Russian soccer fans.
Marco speaks with a surgeon in Galveston, Texas who's been treating Guatemalan children who were seriously injured by the recent volcanic eruption in their country.
And from Puerto Rico, reporter Irina Zhorov visits an emergency food kitchen set up after last year's hurricanes. It's still open, and has become a local institution.
8 p.m. – Fresh Air
Remembering Jill Ker Conway, the first woman president of Smith College. She died this month. Her three acclaimed memoirs include "The Road From Coorain," about growing up on an Australian sheep farm, where she learned women could do the same work as men. She said "sex-role stereotyping has hurt men as much as women."