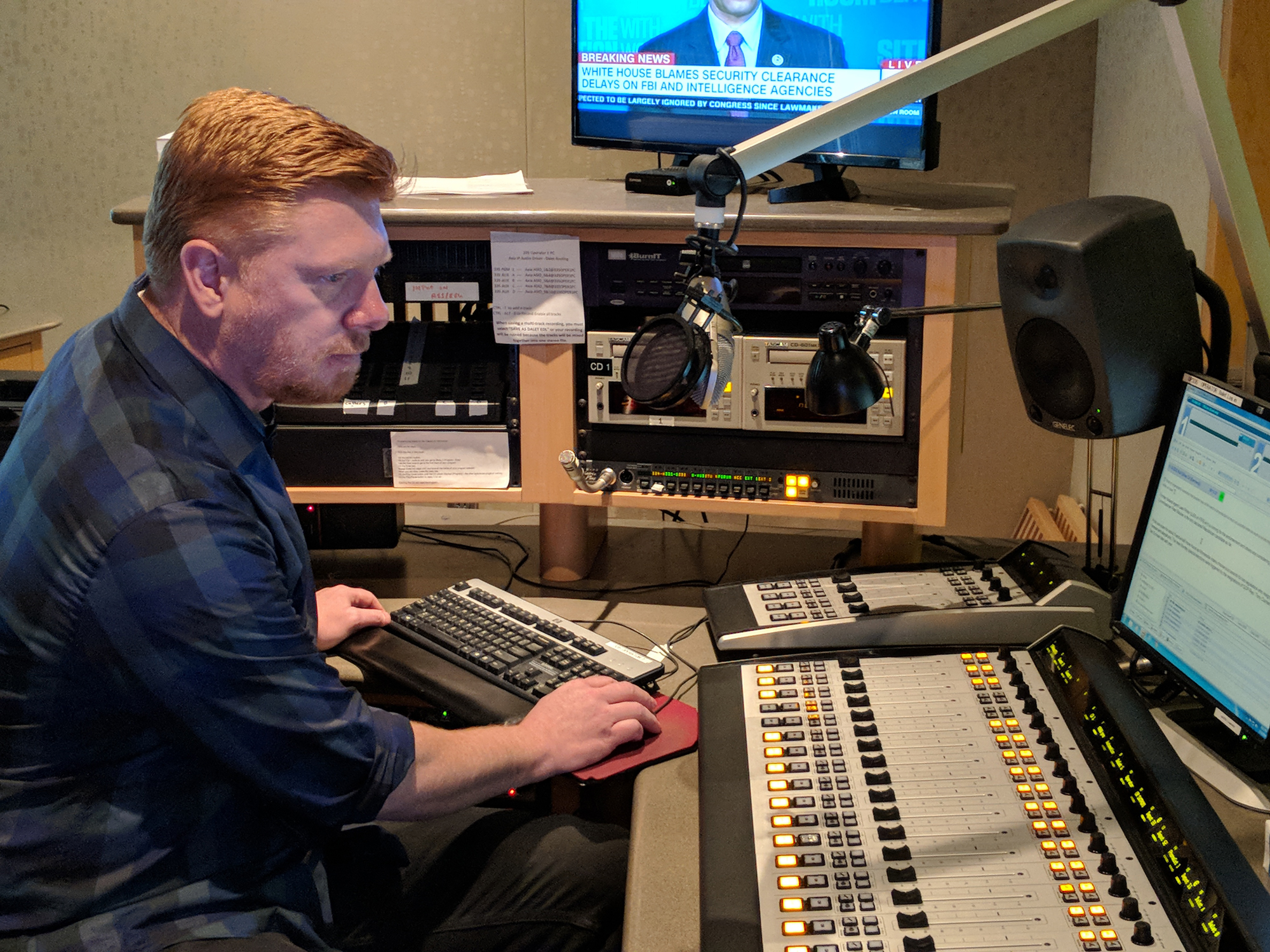 Wednesday June 27, 2018
(Subject to change as events dictate)
9 a.m. – MPR News with Kerri Miller
The Archdiocese of St. Paul and Minneapolis reached a $210 million settlement agreement with 450 victims of clergy sexual abuse. The church filed bankruptcy and will have to sell some of its assets to pay its debts.
Guest: Archbishop Bernard Hebda.
10 a.m.- 1A with Joshua Johnson
Politics is rarely polite. What happens when it gets personal? Some Trump Administration officials have been singled out for public harassment, prompting calls from both sides to cool it. But can civility still make social change? And if not, what does that say about America today?
Guests: Christine Fair, associate professor, Georgetown University's Security Studies program; Todd Gitlin, former student protest leader, professor, journalism and sociology and Chair of Communications, Columbia University; Carolyn Lukensmeyer, executive director, National Institute for Civil Discourse; Steven Clemons, editor-at-large, The Atlantic.
11 a.m. – MPR News at 11
Do Catholics think it's fair that the Archdiocese have to turn to parishioners to help pay that sum? And has the Church learned it's lesson? How does the church move on from this?
Guests: Julie Craven, director of communications Our Lady of Lourdes Catholic Church in Minneapolis; Dennis Coday, editor, National Catholic Reporter.
12 p.m. – MPR News Presents
Live from the National Press Club: Delta Airlines CEO Ed Bastian. He'll answer questions about the economics of the airline industry, geopolitical unrest, requests to transport detained migrants, the travel ban, airline passenger experiences, aviation safety and operating in the social media spotlight.
1 p.m. – The Takeaway
Margarita Engle, the Young People's Poet Laureate, and first Latina to receive the honor, looks back at anti-immigrant sentiment during World War II.
2 p.m. – BBC NewsHour
Can South Sudan at last escape its appalling young history? A new peace deal has been signed; the Zimbabwean president speaks to the BBC on the eve of elections; and mining for cryptocurrency in Siberia.
3 p.m. – All Things Considered
The future of teachers unions; the end of superdelegates; clauses of Coachella; a visit to a migrant shelter; the battle in the suburbs for control of the Minnesota House.
6:00 p.m. – Marketplace
A look at how the city's housing policy has changed New York. New York City is safer, healthier and wealthier than it's ever been, but housing is increasingly hard to afford.
6:30 p.m. – The Daily
In a 5-to-4 vote, the Supreme Court upheld President Trump's ban on travel into the United States by citizens of several predominantly Muslim countries. What does the decision say about the extent of the president's power to control immigration?
Guest: Adam Liptak, who covers the Supreme Court for The New York Times.
7 p.m. – The World
Wind power in Wyoming. Strong winds blowing through a gap in the Rocky Mountains could generate electricity in Wyoming, and customers in California want to buy it. But wind power is a hard sell in Wyoming, where coal is still king. A state with an economy built on coal has a chance to develop a green resource.
8 p.m. – Fresh Air
W. Kamau Bell returns. He has a new Netflix stand-up comedy special called Private School Negro. His CNN series United Shades of America is in its third season. And he has a new web miniseries investigating his ancestry, and turning up some big surprises—including one about his white great-great grandfather.