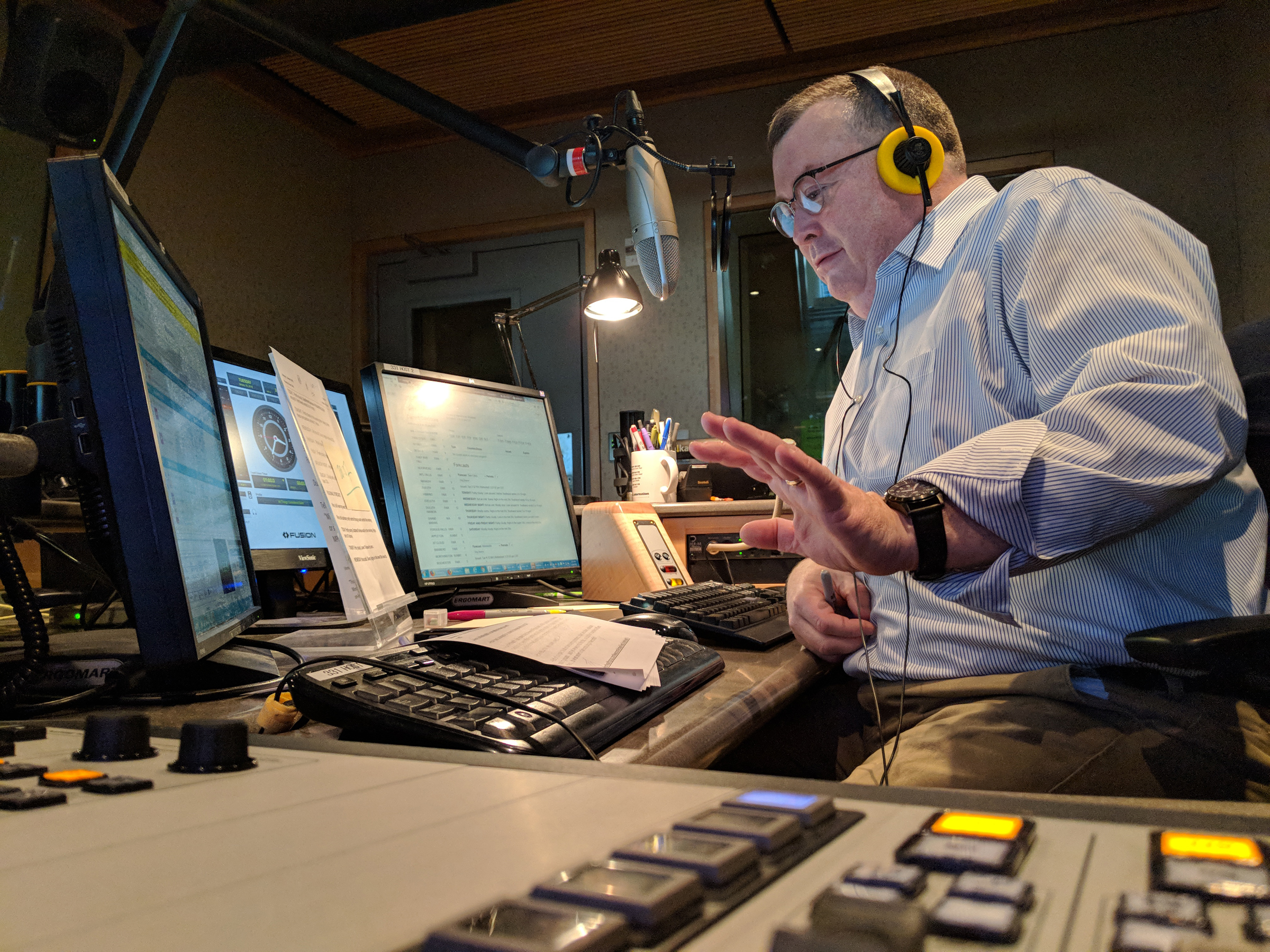 Wednesday June 6, 2018
(Subject to change as events dictate)
9 a.m. – MPR News with Kerri Miller
DFL growing pains. The DFL convention was, by external accounts, a success. Rep. Erin Murphy clinched the endorsement and announced her running mate, Rep. Erin Maye Quade.
But behind the scene was chaos, a call for no endorsement and a push for a primary from other DFL candidates.
What does this weekend's convention say about the direction of the party? Are there simply some growing pains, and hopes that the caucus and endorsement process can be streamlined? Or were deep divisions exposed?
Guests: Katharine Tinucci, former campaign manager for Mark Dayton, currently Senior Vice President of MZA Company, a public relations/public affairs consulting firm;James Farnsworth UMN student
10 a.m.- 1A with Joshua Johnson
Former attorney general Eric Holder is leading an effort to change the way legislative districts are drawn. Last year, Holder launched the National Democratic Redistricting Committee, which aims to fight gerrymandering, or the shaping of legislative districts to favor a particular political party. The committee has earned support from former president Barack Obama.
Holder argues that even if Democrats have momentum heading into the 2018 elections, they may not be running in winnable districts.
"I think it's going to be a blue wave, but I think the Democrats should understand that that blue wave is going to be running headlong into this gerrymandered system, and the question is whether or not that wave will actually reach the shore," he said recently.
Can the group's message win over voters? And are blue maps the solution to red maps?
Guest: Eric Holder, chairman, National Democratic Redistricting Committee; former Attorney General to the United States.
11 a.m. – MPR News at 11
What's the best way to ask for a raise? How should you handle critical but fair feedback? Is it possible to change a toxic work environment?
Guest: Alison Green and Rob Walker, career experts
12 p.m. – MPR News Presents
From the America Abroad series: Joshua Johnson of 1A hosts a Town Hall about Iraq's future. In May, Iraqis voted in the first elections since the defeat of ISIS in Iraq. A coalition led by a controversial anti-US cleric won the most seats. What does this mean for Iraq's future, and for the US involvement there?
1 p.m. – The Takeaway
When climate gentrification causes climate evictions.
2 p.m. – BBC NewsHour
We're on the ground in Guatemala as frantic rescue efforts continue after Monday's volcanic eruption; the Israel – Argentina Soccer friendly that became less so; and Communist brothers China and North Korea, prepare for that summit.
3 p.m. – All Things Considered
Facebook's political operative; slower hurricanes and more damage; the three-parent baby; designing schools post-Parkland.
6:00 p.m. – Marketplace
The Motion Picture Associate of America started as a trade group for the Hollywood studios. But now, they do a whole lot more.
6:30 p.m. – The Daily
Charm City," Part 3: The Lure of the Streets. Nook spent the first few years of his life in an affluent suburb, a world away from the streets of Baltimore. But the city drew him back, and he and his friends became part of a generation caught between the crack epidemic that consumed their neighborhoods and the aggressive police tactics meant to fix the problem.
This episode includes disturbing language and scenes of graphic violence.
7 p.m. – The World
Meet a mother from Guatemala and her 7-year-old daughter. They haven't seen each other since they we're separated after entering the U.S. illegally.
8 p.m. – Fresh Air
Clint Watts worked for the U.S. Army and the FBI in counterintelligence, but says he's done some of his best work as a private citizen, on social media with a home computer and credit cards. He's tracked jihadists and Russian actors meddling in American politics, and he testified to Congress on how to strengthen American Democracy. His book is called "Messing with the Enemy."