Here's today's daily dose of sweetness.
Cancer, obviously, is an awful scourge. That should go without saying but because it is the internet, I say it while offering this observation: cancer gives others a chance to say goodbye and say the things we should say when everyone is healthy.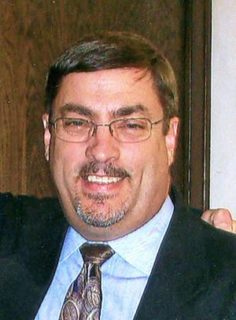 Paul Hoge died of cancer last Friday in Crosby, Minn. He was only 61. He got to hear nice things in his last days.
It was no coincidence – and no charity – that he was honored as Minnesota's Assistant Basketball Coach of the Year a few weeks ago.
In a touching tribute today in the Brainerd Dispatch, one of his former players at Crosby-Ironton, Caleb Baker, says he recently took the opportunity afforded by the nature of the coach's illness.
"Especially for me, I grew up without a dad," Baker said. "Just having a figure like Paul, just a positive male role model who was always there for you, was important. The impact he had on me and everyone around you is hard to put into words. He was always there for you. You felt like he had your back and always supported you. It was more than just an athletics thing. Paul was just a real loving and caring guy."

Baker reminisced about the many stories of Paul and his sometimes goofy antics. He said he and his teammates would often bust out laughing at some of the funny things Hoge would say in a huddle.

"I just recently saw Paul and I knew he wasn't doing so hot, but I just kind of reflected on all of the things that he did for the community with sports or church or whatever it was, and he did it so willingly," Baker said. "Then you stop to think, who is going to step into Paul's role? He was the behind-the-scenes guy with all the sports. He was involved in every single thing. He had his boys, but he had all of us. We all loved and appreciated what he was doing, but to be honest I don't know how many people sat down with him and said thank you to him. He just did it so selflessly."
He coached ninth grade but also helped out in junior high programs and even at the elementary school.
"I would see him take a first-grader and work with him individually and just give that little first-grader all of his attention with a great deal of sincerity," Dave Galovich, C-I's head basketball coach.
"Paul had a tremendous amount of positive attributes," Galovich said. "The fact that he's such a caring individual, that really sticks out. He cares about people and like all coaches we want to keep kids accountable and we all do it in different ways, but when it's all said and done, Paul did what was in the best interest of the kid."
Hoge is survived by his wife of 38 years, four sons, a bunch of grandchildren, and the people of two Minnesota communities who say nothing but nice things about him.
We should all be so lucky.
(h/t: Paul Tosto)