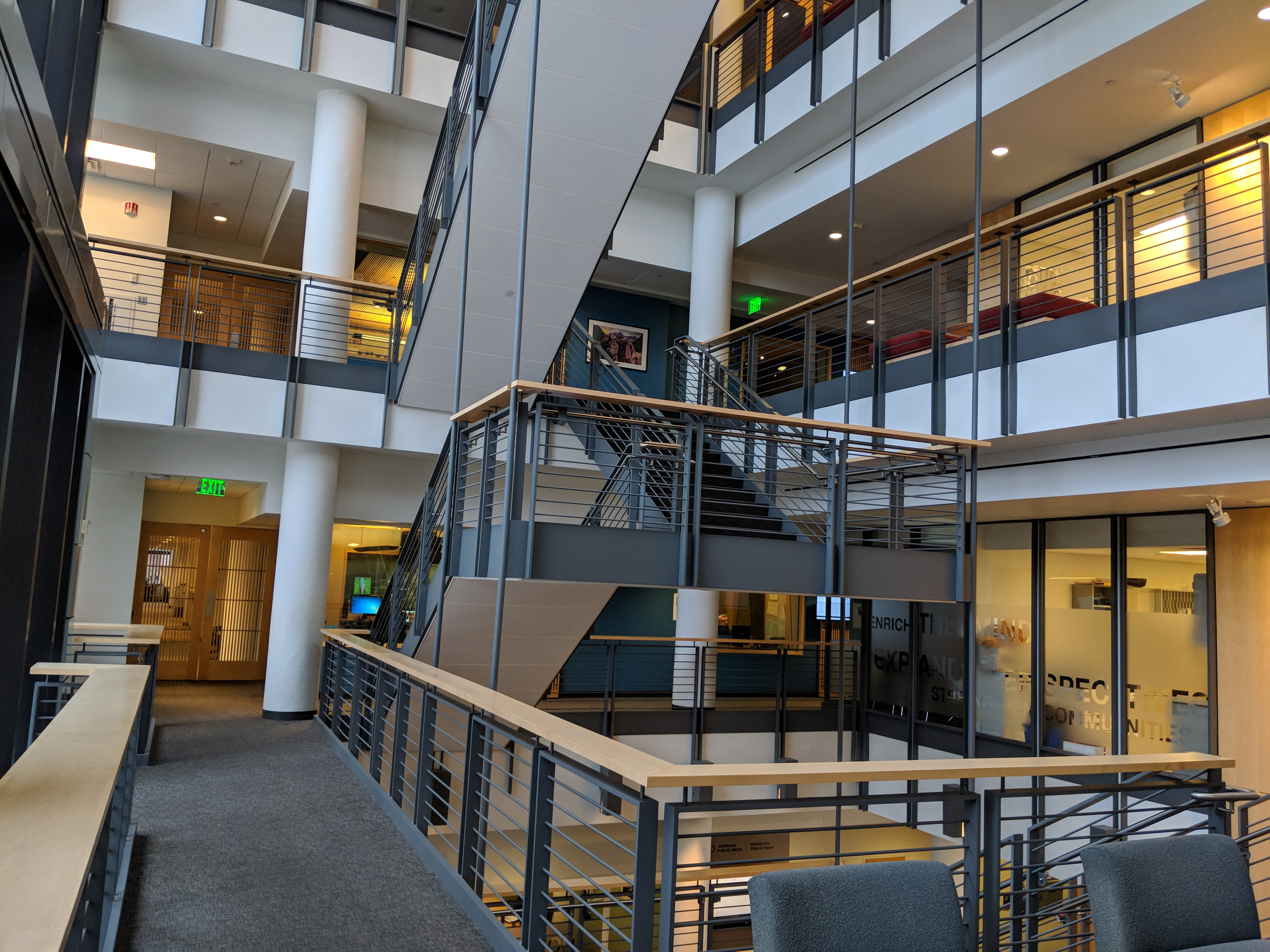 Thursday July 19, 2018
(Subject to change as events dictate)
Today's NewsCut birthdays: Happy birthday to reader Don Knudsen, who shares what's on NewsCut with his wife so often that, "it's gotten to be that if I don't hear a story I wonder what's wrong with him," she writes. Today's big story: Sandy Clapp married well.
Alas, posting will be light here today as I am not in the office.
9 a.m. – MPR News with Kerri Miller (Chris Farrell hosts)
Universal basic income has been floated as a solution to the growing poverty gap in America. But how would that work? And would it solve social issues or just mask them?
Guests: Michael Howard,philosophy professor at the University of Maine; Rep. Ameya Pawar.
10 a.m.- 1A with Joshua Johnson
President Trump talks (and tweets) a lot about MS-13. Its members attack in groups, in the woods, at night, luring teens to their deaths with the promise of girls or weed. One Long Island boy told me he doesn't go to parties anymore because he worries any invitation could be a trap.
But there's a lot that the president gets wrong about the MS-13. Dreier's article about that topic went viral a few weeks ago. Some key takeaways?
-MS-13 is not organizing to foil immigration law
-MS-13 is sticking around, but it's not growing
-MS-13 is not posing as fake families at the border
Still, the threat of MS-13 remains salient, especially to Mr. Trump's base.
Guests: Alex Sanchez, co-founder, Homies Unidos; Hannah Dreier, reporter, ProPublica; Jose Miguel Cruz, director of research at the Latin American and Caribbean Center, Florida International University; Alex Ghiz, supervisory special agent, Federal Bureau of Investigation.
11 a.m. – MPR News Presents
From the 2018 Aspen Ideas Festival: "Gun Violence: A Mental Health Crisis for Youth." Three young people whose lives have been forever changed by gun violence speak out: Ke'Shon Newman of Chicago; Kayla Schaefer and Olivia Wesch of Parkland, Florida. Clinical social worker Ann Thomas, the CEO of The Children's Place in Kansas City, adds her insights. The moderator is former ABC News anchor Ted Koppel.
12 p.m. – Flyover down the Mississippi
This episode explores the way the river divides people and the way a changing climate exacerbates that problem.
Guests: Happy Johnson, chief resilience officer, Lower 9th Ward Center for Sustainable Engagement & Development; Heather Stone, oral historian and assistant professor at the University of Louisiana at Lafayette.
1 p.m. – The Takeaway
Has the joy of cooking become a drag?
2 p.m. – BBC NewsHour
Israel's parliament passes a law that defines the country as an exclusively Jewish state. Also: British detectives are reported to have identified the suspected perpetrators of the Novichok poison attack on a former Russian spy.
3 p.m. – All Things Considered
Planet Money looks at straws; what's the deal with Elon Musk; an interview with Sean Spicer about his new book; youth radio on the border.
6:00 p.m. – Marketplace
As the trade war continues, tariffs on imported auto parts may be next. So why are even domestic car makers worried?
6:30 p.m. – The Daily
Amid the chaos after the summit meeting between President Trump and President Vladimir V. Putin of Russia is a very different story of Russian interference, centered on the arrest of Maria Butina, a 29-year-old woman accused of being a Russian agent.
Guest: Matthew Rosenberg, who covers intelligence and national security for The New York Times.
7 p.m. – The World
Comedian Bassem Youssef was the Jon Stewart of Egypt until he was politically harassed right off Egyptian TV. Now he's trying to start over in Los Angeles, but it's a far cry from Cairo.
8 p.m. – Fresh Air
British investigative journalist Carole Cadwalladr has been writing about the connection between Russia, the Trump campaign and Brexit. She broke a key story about how the data analytics firm Cambridge Analytica, used private information from tens of millions of Facebook users to profile them and target them in support of the Brexit and Trump campaigns. Her reporting helped launch a British investigation.