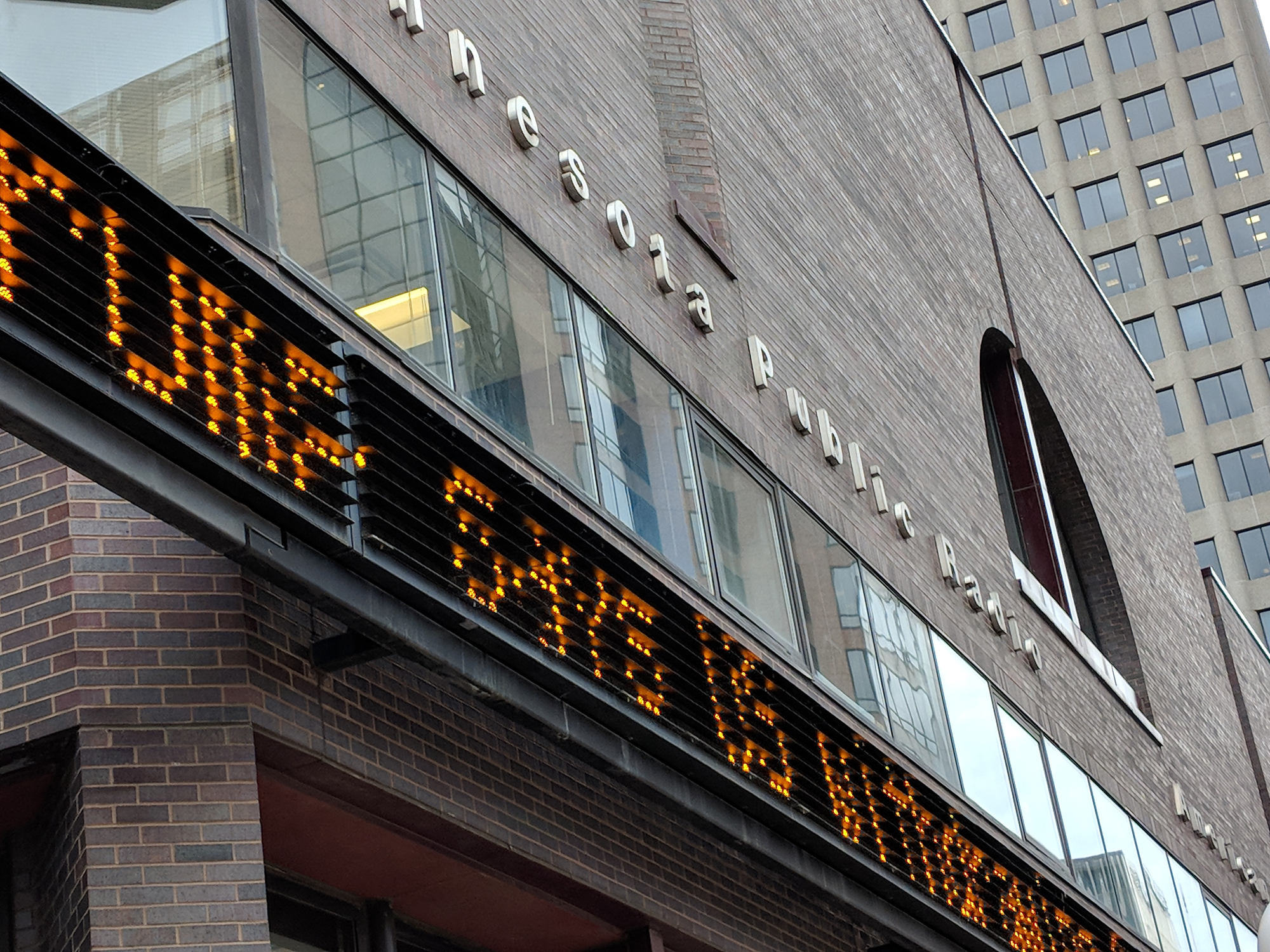 Friday July 20, 2018
(Subject to change as events dictate)
9 a.m. – 1A with Joshua Johnson
Domestic news roundup. Think back to Monday. Does it feel like a long time ago? This news week was a particularly wild one. On Monday, all eyes were on President Trump as he met with Russian president Vladimir Putin in Helsinki. Many Americans hoped the president would press Putin on Russian election meddling; instead, he cast doubt on the findings of the U.S. intelligence community and praised Putin's leadership.
In the aftermath of Helsinki, FBI Director Christopher Wray reiterated his belief in Russian election interference and Ohio GOP chair Chris Gagin resigned.
Also Maria Butina, a graduate of American University in the U.S. on a student visa, was arrested and charged with being a Russian agent.
On Tuesday, Representative Martha Roby, R-AL, won the Alabama House runoff, despite forfeiting a straight path to reelection after criticizing President Trump in 2016.
And Sacha Baron Cohen is shaking up the House with pranks on politicians in his new comedy series, "Who is America?".
Guests: Jessica Taylor, lead digital political reporter, NPR; Jonathan Tamari, National political writer, The Philadelphia Inquirer; Salena Zito, Pittsburgh-based reporter for the Washington Examiner; columnist, the New York Post.
10 a.m.- 1A with Joshua Johnson
International news roundup. In tech news this week, the European Union fined Google $5 billion for violating anti-trust laws.
Also in the EU, Amazon workers went on strike this week for better labor conditions all over Europe. This strike was timed for Prime Day, the company's summer sale for members.
And protests in Nicaragua went viral this week, after a Washington Post journalist published a story about students pinned down by gunfire inside a small Catholic Church compound in Managua, starting on the afternoon of July 13. These students were revolting against President Manuel Ortega's government.
Guests: Moises Naim, distinguished fellow, Carnegie Endowment for International Peace, and chief international columnist, El Pais; Greg Myre, national security correspondent, NPR; Susan Glasser, staff writer, The New Yorker; global affairs analyst, CNN.
11 a.m. – MPR News at 11
Politics Friday with Mike Mulcahy. Four DFL candidates for Minnesota's 8th Congressional District: Michelle Lee, Joe Radinovich, Jason Metsa and Kirsten Kennedy.
12 p.m. – Flyover down the Mississippi River
A townhall discussion from deep in Louisiana's Mississippi River delta, called "Voices from the Bayou." On the last day of our week-long special, we wrap up our journey with a community conversation on solutions to the problems faced by people in the river's watershed. From the Larose Civic Center in Louisiana, Kerri Miller speaks to a gathering of engineers, educators, shrimpers and others about their ideas, programs and progress for improving quality life along the Mississippi River watershed.
Guests: Donald Bogen, co-director of Bayou Interfaith Shared Community Organizing; Chief Shirell Parfait-Dardar, Grand Caillou /Dulac band of Biloxi-Chitimacha-Choctaw; Denise J. Reed, coastal management and restoration scientist at the University of New Orleans; Lance Nacio, shrimper and coastal advocate.
1 p.m. – Science Friday
Forget MRSA or other bacteria: could the next troublesome superbug be a fungus? Why public health officials have their eyes on a yeast. Plus, how much food would a dinosaur need to eat? A look at scientists who built a dino digester for the answer.
2 p.m. – BBC NewsHour
President Putin comes to the defence of President Trump; The European Union warns on the growing danger of Britain crashing out of the EU with no trade deal.
3 p.m. – All Things Considered
Homosexuality in India; yet another visit to Trump country to see if anything has changed (spoiler alert: it hasn't); a restaurant critic is unmasked.
6:00 p.m. – Marketplace
The film Wall-E came out 10 years ago and its depiction of an unlivable planet Earth, swallowed up by trash, gave us a lot to think about.
Plus: Japan and Europe made a trade deal, Google got fined, and Goldman Sachs got a new CEO.
6:30 p.m. – The Daily
The last time Facebook came under such intense scrutiny was when Mark Zuckerberg, the company's chief executive, defended himself before Congress in April. But his latest policy on false news has turned the spotlight back to the social media giant.
Guest: Kevin Roose, who covers technology for The New York Times
7 p.m. – The World
Remember those Macedonian teenagers who ran viral websites with fake political news in 2016? That's not the whole story. They had friends in the U.S.
8 p.m. – Fresh Air
Scientific research about sleep, research that might keep you up at night.
Guest: Matthew Walker, author of "Why We Sleep", discusses why we need eight hours, the alarming consequences of the lack of it, and what's going on in the brain when we sleep. At some stages the brain is more active than when we are awake. He'll also provide some tips on how to get a good night's rest.