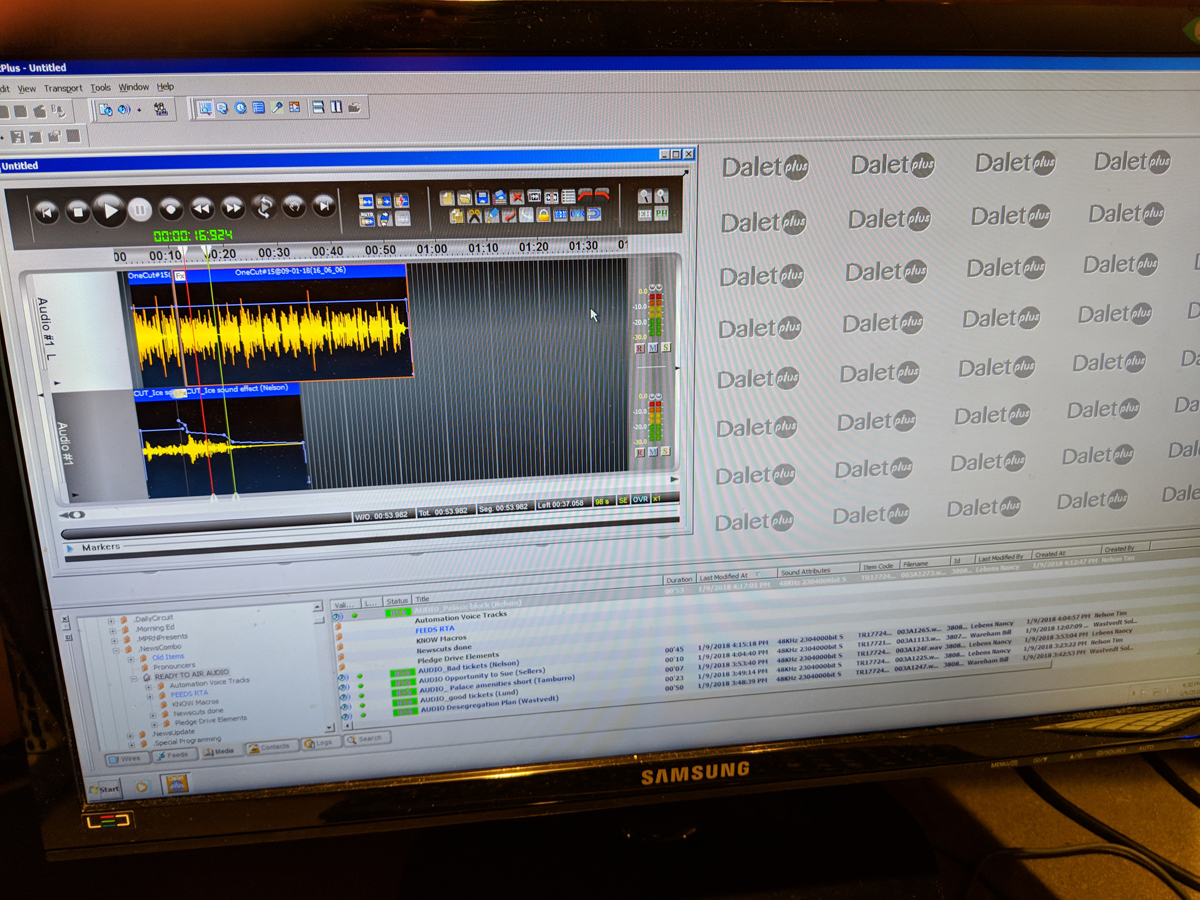 Tuesday July 24, 2018
(Subject to change as events dictate)
9 a.m. – MPR News with Kerri Miller
We continue our series of interviewing gubernatorial candidates. MPR host Kerri Miller talks to DFL endorsed candidate Erin Murphy about her plans for Minnesota as the two take calls from local listeners.
10 a.m.- 1A with Joshua Johnson
The New York Times is reporting that the Endangered Species Act, in its current form, is under threat from Republican lawmakers.
The actions included a bill to strip protections from the gray wolf in Wyoming and along the western Great Lakes; a plan to keep the sage grouse, a chicken-size bird that inhabits millions of oil-rich acres in the West, from being listed as endangered for the next decade; and a measure to remove from the endangered list the American burying beetle, an orange-flecked insect that has long been the bane of oil companies that would like to drill on the land where it lives."
Guests: Jamie Rappaport Clark, president and CEO, Defenders of Wildlife. He's a former director of the US Fish and Wildlife Service; Rebecca Epanchin-Niell, fellow, Resources for the Future; Ethan Lane, executive director, Public Lands Council and National Cattlemen's Beef Association Federal Lands.
11 a.m. – MPR News at 11
The Twin Cities housing market is tight, and some home buyers are skipping a home inspection in order to quickly close their sale. But they're giving up much more than another piece of paper. John Trostle will explain why home inspections are so important and what questions homebuyers need to make sure they ask before buying a home.
Guest: John Trostle, inspector.
12 p.m. – MPR News Presents
Live National Press Club broadcast featuring Anoka, Minnesota native Gretchen Carlson. Carlson, who was crowned Miss America back in 1989, is best known today as a journalist, author, and advocate whose sexual harassment lawsuit against Fox News Chairman and CEO Roger Ailes helped to open the #MeToo floodgates. By going public with her allegations, Carlson inspired dozens of other women within the organization to step forward, and ultimately led to Ailes' resignation. Carlson is now chair of the Miss America Organization, and recently announced they'll drop the swimsuit competition.
1 p.m. – The Takeaway
What the science says about how people treat women who get mad. When men express anger, that anger leads to influence over other people. But when a woman expresses anger, the same opinion hurts her. They saw her as more emotional and led them to have less influence over her opinion.
2 p.m. – BBC NewsHour
Heat records are broken across the world, with more than 50 dead in wildfires in Greece and 65 dead in Japan.
3 p.m. – All Things Considered
Democratic strategy in the Kavanaugh nomination; NH fights an online tax; the Minneapolis kid and the hot dog stand; the control of Papa John's.
6:00 p.m. – Marketplace
A conversation about the state of education. Some of the most pressing issues facing American schools today? According to Arne Duncan, the former U.S. Secretary of Education, it's guns, funds and lies.
6:30 p.m. – The Daily
The Supreme Court ruled with little controversy in 1973 that women had a constitutional right to abortion. How did the decision give way to the deep and enduring political rifts we face today?
Guest: Sabrina Tavernise, a New York Times correspondent who reported on the story of Roe v. Wade for "The Daily."
7 p.m. – The World
We go back decades after the Vietnam war. Refugees – boat people – get settled on a Pacific island that's completely deserted. How families had to fend for themselves.
8 p.m. – Fresh Air
After working for years as a restaurant reviewer and editor in Portland, Oregon, Camas Davis apprenticed as a butcher on a family run small farm and slaughterhouse in France. Then she founded The Portland Meat Collective to teach people about conscientious slaughtering and inspire responsible meat production and consumption. She has a new memoir called "Killing It: An Education".