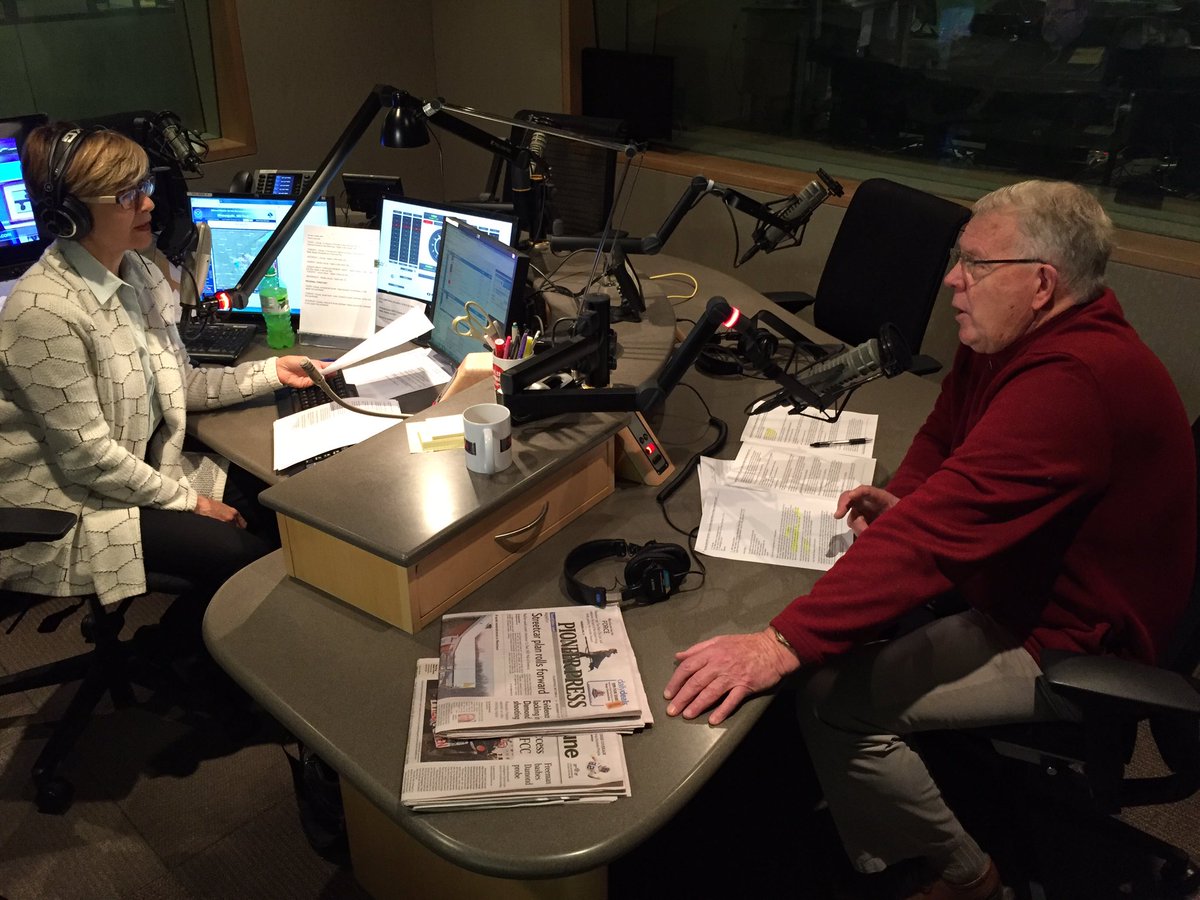 Friday July 27, 2018
(Subject to change as events dictate)
9 a.m. – 1A with Joshua Johnson (John Donvan hosts)
Domestic news roundup. Secretary of State Mike Pompeo testified in front of the Senate Foreign Relations Committee on Wednesday. And National Security Adviser John Bolton pushed back Putin's invitation to Washington, an offer Trump extended last week. nd in media news this week, CNN reporter Kaitlan Collins was denied access to a White House press event because administration officials considered her questions during an earlier pool spray to have been "inappropriate."
Guests: Alexis Simendinger, national political correspondent, The Hill; Josh Kraushaar, political editor, National Journal; Sarah McCammon, Mid-Atlantic and Southeast reporter, NPR.
10 a.m.- 1A with Joshua Johnson (John Donvan hosts)
International news roundup. Iran was the target of a Twitter message from President Trump at the beginning of the week. In Pakistan, the likely new prime minister is former cricket star Imran Khan. And water was discovered on Mars.
Guests: David Lawler, world news editor, Axios; Barbara Plett Usher, state department correspondent, BBC; Yochi Dreazen, former foreign editor, Vox; author, "The Invisible Front."
11 a.m. – MPR News at 11
The new plan to help Minnesota farmers previously hurt by President Trump's trade disputes; the open seat that Tim Walz leaves behind in Minnesota's 1st Congressional District; early voting for the August 14 primary election.
Guests: Mark Steil, reporter for MPR News, based in Worthington; Tina Smith, U.S. Senator; Philip Brasher, senior editor, Agri-Pulse Communications; Jim Hagedorn, GOP candidate for Congress in Minnesota's 1st Congressional District; Joe Mansky, Ramsey County Elections Manager; Heather Bestler, incoming elections manager for Olmsted County; Brian Bakst, political reporter, MPR News.
12 p.m. – The Takeaway
The battle for voters in rural America, including the perspective from southern New Mexico.
1 p.m. – Science Friday
Mice. Mosquitoes. Pigeons. Weeds. The urban jungle is a literal jungle of wildlife that loves to live with us. Join John Dankosky on Science Friday to hear how human hazards are shaping evolution on the mean streets of cities around the globe. Plus, setting standards for dealing with persistent contaminants in the water, And a roundup of the week's science news.
2 p.m. – BBC NewsHour
Is North Korea really doing what it promised President Trump in Singapore? Also: Zimbabwe's first elections in 38 years without Robert Mugabe.
3 p.m. – All Things Considered
The U.S. economic boom; layoffs from tariffs; what the western wildfires are doing to air quality; Bob Mondello's review of "The Captain" ; Cube Critics.
6:00 p.m. – Marketplace
The costs of the housing crisis. New York City's public housing authority is responsible for repairing New York's public housing, except they can't afford the bill.
6:30 p.m. – The Daily
As it raced to meet a deadline for reunifying parents and children separated at the border, the Trump administration deemed hundreds of parents "ineligible." What does it mean to be ineligible to be reunited with your own child?
Guest: Caitlin Dickerson, who covers immigration for The New York Times
7 p.m. – The World
It's not just the wildfires in California that are making news around the globe this week. So are blazes and record heat in Greece, Sweden, and Japan. Wildfires are even breaking out north of the Arctic Circle in some places. So what's going on? Host Marco Werman gets two perspectives on this, one from Martin Hedberg, a former meteorologist in Sweden who is now a consultant on climate and weather… and the other from Eric Holthaus, a meteorologist and writer for the non-profit climate news site, grist.
Also today, a group of parents in San Diego are suing the school district there over an anti-Islamophobia program. The Council on American Islamic Relations, or CAIR , worked with the district to develop that program as part of its nationwide effort to address bullying that targets Muslim students. The World's Rupa Shenoy has that story.
Plus, Lyudmila Rudenko was one of the greatest chess players in the old Soviet Union. But that's not the only reason she's being remembered today, on what would have been her 114th birthday.
8 p.m. – Fresh Air
Excerpts from Terry Gross' interviews with Steven King.