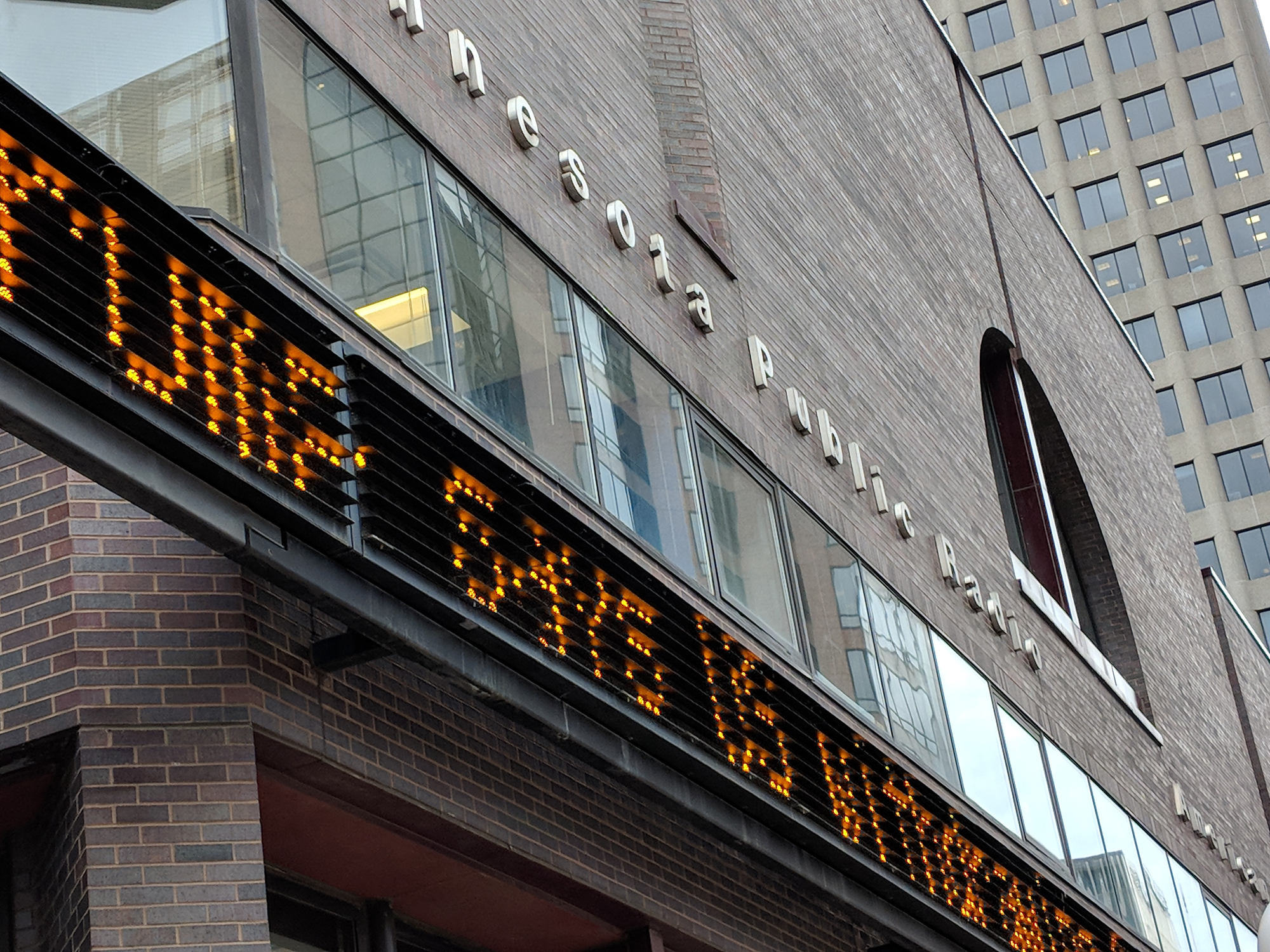 Wednesday July 4, 2018
(Subject to change as events dictate)
9 a.m. – MPR News with Kerri Miller
Life after getting life. At 19, Donna Hylton was sentenced to 25 years-to-life imprisonment for kidnapping and second-degree murder. Her life behind bars at Bedford Hills Correctional Facility led her on a path to self-reflection, and becoming a leading advocate for criminal justice reform.
Guest: Donna Hylton, author of "A Little Piece of Light"
10 a.m. – 1A with Joshua Johnson
In 2015 Jimmy Carter was not given long to live. Three years later – now aged 93 – he's still going strong.
Guest: Jimmy Carter
11 a.m.- 1A with Joshua Johnson
Rap star Common, pianist Robert Glasper & drummer Karriem Riggins are award winners with a lot to say & they know how to say it.
Guest: August Greene.
12 p.m. – MPR News Presents
Julie Amacher's APM "Let Freedom Sing." Patriotic music, Mormon Tabernacle Choir and the Orchestra at Temple Square. Includes This Land is Your Land, America the Beautiful, Shenandoah, Yankee Doodle Dandy, Hymn to the Fallen, Stars and Stripes Forever and many more.
1 p.m. – The Takeaway
A look at changing American demographics.
2 p.m. – BBC NewsHour
The mystery of the English couple poisoned close to where the former Russian spy was attacked with a nerve agent; Poland's legal crisis;and do French bistros need cultural protection?
3 p.m. – All Things Considered
The mood at today's naturalization ceremonies; a visit to coal country – part two; Trump and Roe; the Boys in the Band survivors; and what's the deal with July 4th on Wednesday?
6:00 p.m. – Marketplace
The next big thing in the ridesharing economy? Bikes and scooters. How tech is taking over two-wheel transportation.
6:30 p.m. – The Daily
United States prosecutors are looking to hold people criminally accountable for overdose deaths. They're settling on unexpected targets: other users.
Guests: Annie Brown, a producer for "The Daily," speaks to Kimberly Elkins, whose fiancé, Aaron Rost, died of a fentanyl overdose; Krista Powell, Mr. Rost's sister; and Rosa Goldensohn, who has reported on the opioid crisis for The New York Times.
7 p.m. – The World
A Russian viola player helps tell the story of Tchaikovsky's 1812 Overture. The 1812 Overture has nothing to do with America's war of 1812. In fact, it has nothing to do with America. It's about a military victory in Russia.
8 p.m. – Fresh Air
Guitarist and folk singer Doc Watson in a 1988 interview, and his 1989 concert. Watson was one of America's premier acoustic folk guitarists. His flat-pick style of playing traditional folk and bluegrass made his sound one of the most distinctive of any folk artist. In the folk music community, Watson was best known for his part in preserving the traditional ballads and melodies of southern Appalachia.