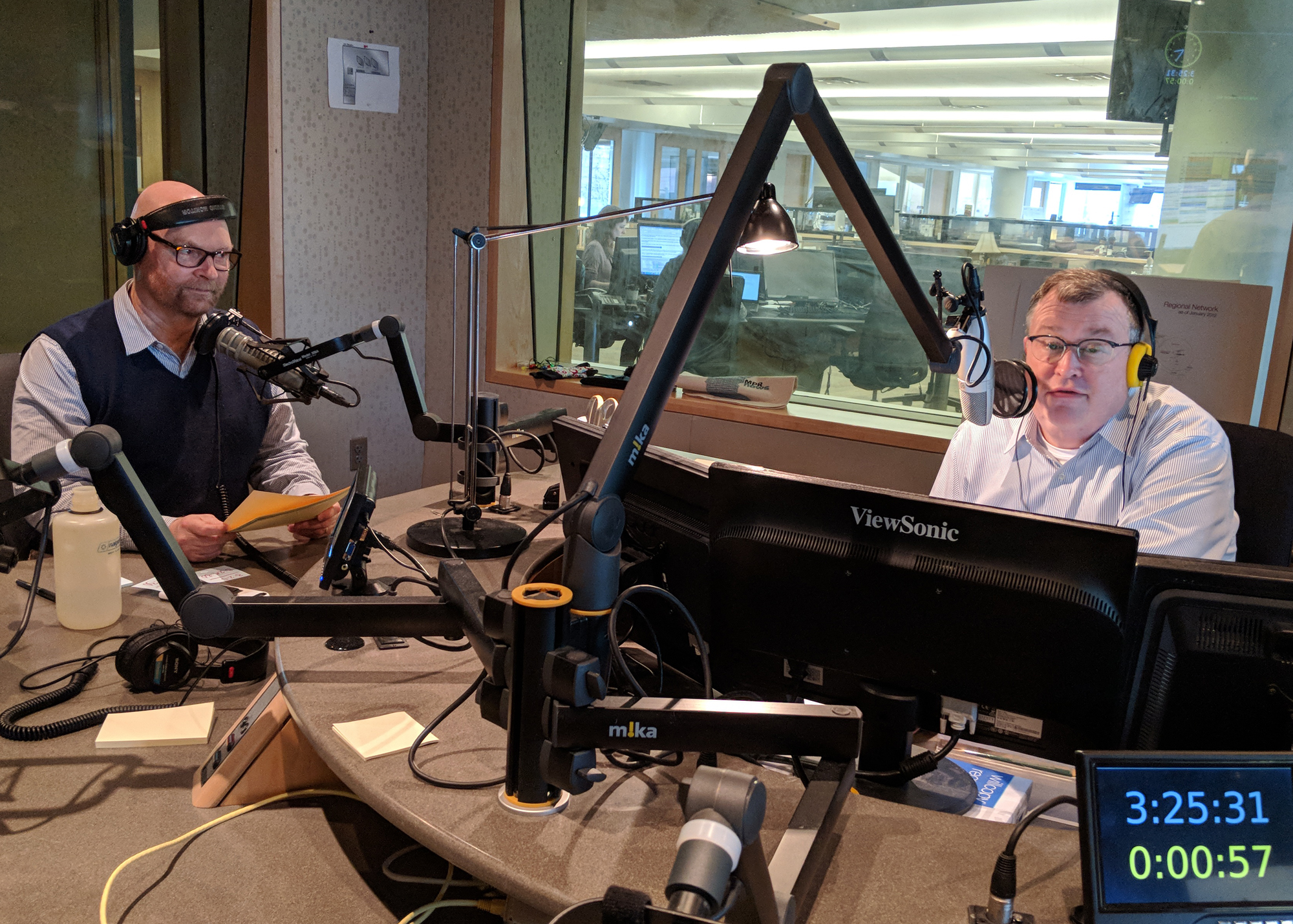 Thursday July 5, 2018
(Subject to change as events dictate)
9 a.m. – MPR News with Kerri Miller
White fragility.
Sure, some of you will turn my 9am hour off. White fragility scares people. But for those who stay: an enriching discussion & open phone lines.

— Kerri Miller (@KerriMPR) July 5, 2018
10 a.m.- 1A with Joshua Johnson
Guns have always been a part of life in the West. Forty-two percent of Utah residents own a gun, according to a 2017 Salt Lake Tribune-Hinckley Institute of Politics poll. The number of Utah women who own guns has surged in the last five years.
States in the Mountain West have some of the most permissive gun laws in the country. But many of these states struggle with the same problem: suicide. Utah has one of America s lowest homicide rates and one of the highest suicide rates.
Nearly 90 percent of all gun deaths here are suicides and half of suicides involve a gun. How do Western states square an affinity for guns with a rising suicide rate? And what can be done to save more lives?
Guests: Matt Canham, senior managing editor, Salt Lake Tribune; Kim Myers, suicide prevention coordinator, Utah Department of Human Services; Rep. Steve Eliason, member of the Utah House of Representatives; Michelle Camp, instructor, The Well-Armed Woman, a nonprofit specifically for women gunowners.
11 a.m. – MPR News at 11
Kevin Powers, author of "A Shout in the Ruins."
12 p.m. – MPR News Presents
Jeffrey Rosen and David Rubinstein ask the question, what would the founding fathers think?
1 p.m. – The Takeaway
A look inside President Trump's allegation that the United States' NATO allies aren't paying enough.
2 p.m. – BBC NewsHour
The British government's emergency committee meets today to discuss how a man and woman were exposed to the same nerve agent that poisoned a former Russian spy.
3 p.m. – All Things Considered
A visit to coal country – part three; Philadelphia ends segregation at pools; the latest from the rescue attempt inside a Thailand cave; Climate Cast.
6:00 p.m. – Marketplace
Down in Georgia there's this farm filled with 100 year old pecan trees and millions of pounds of pecan nuts. So what do you do if China is your biggest customer?
6:30 p.m. – The Daily
Prosecutors, seeking to hold someone accountable for the opioid epidemic, have been targeting doctors, dealers and users themselves. But those who made billions of dollars from sales of OxyContin, a painkiller at the center of the crisis, have gone largely unpunished.
Guest: Barry Meier, the author of "Pain Killer: An Empire of Deceit and the Origin of America's Opioid Epidemic," who has reported on Purdue Pharma and the opioid crisis for The New York Times.
7 p.m. – The World
Two Vermont transplants. One from Tanzania. One from Somalia. They play music together. Their challenge? Keeping their African identity, while making their own way in America.
8 p.m. – Fresh Air
TBA