This might well be my favorite picture in the history of Minnesota Public Radio.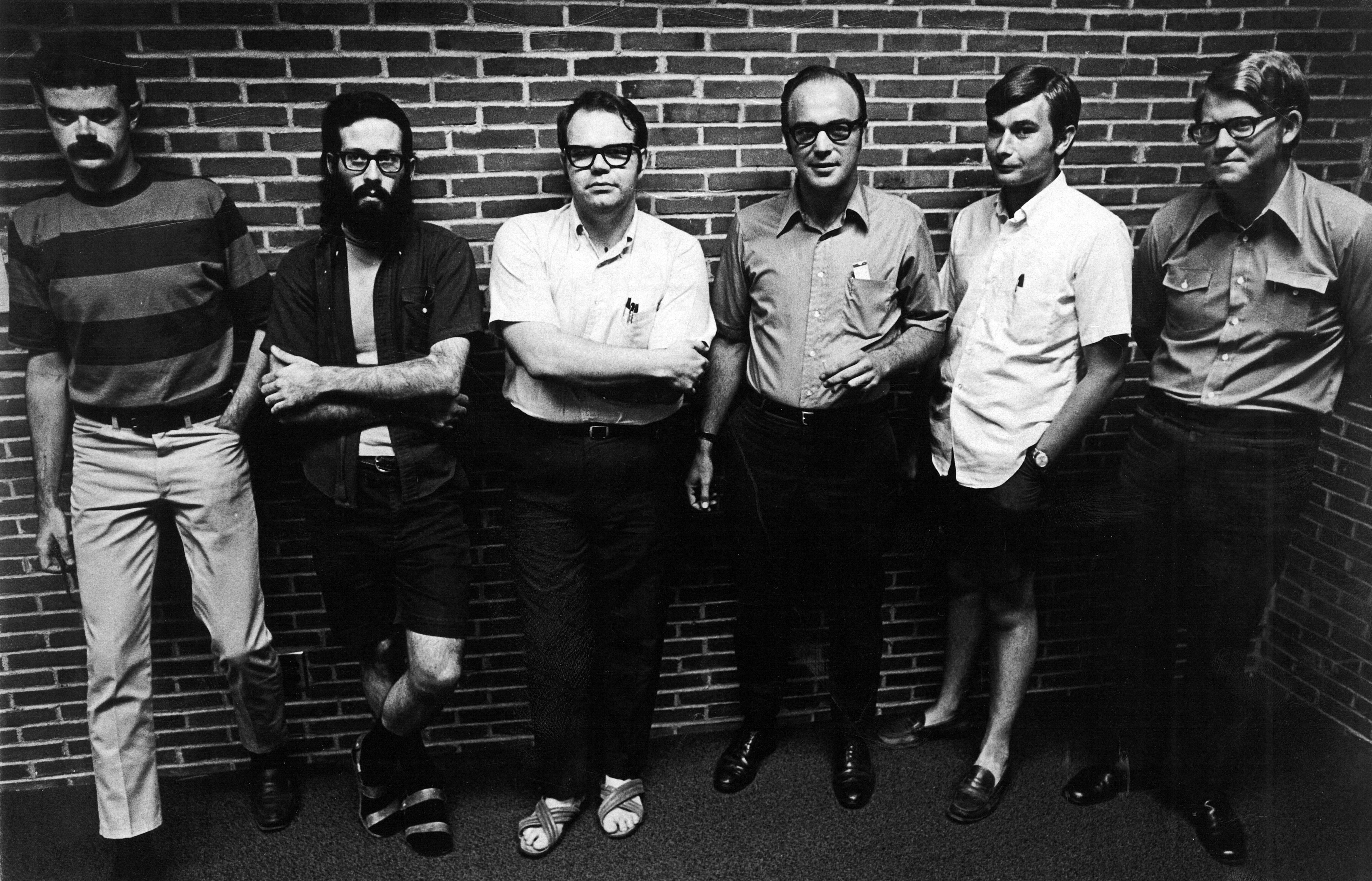 It's the original crew of the outfit, which started at St. John's and, because of this lot, grew to a public radio powerhouse.
Only one guy can rock socks with sandals. And only one guy, second from the left, still goes to work at MPR every day, and today his colleagues are honoring Michael Barone because he's been doing it for 50 years, with a voice that can make a young aspiring radio announcer of today seek another line of work.
Do the math on what it means to work somewhere for 50 years.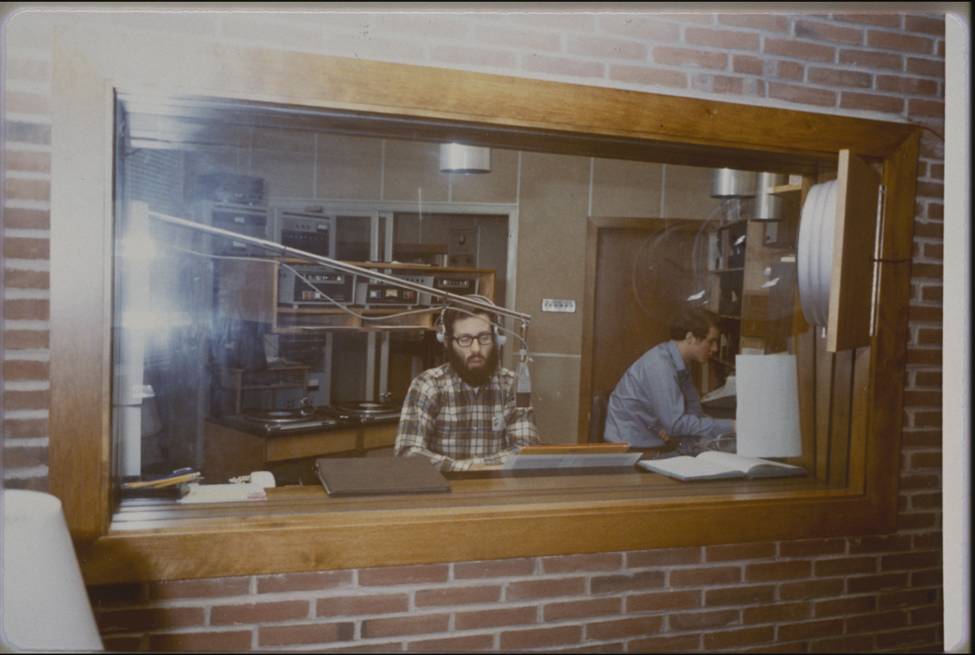 "At the end of my time at Oberlin, I wasn't quite graduated… but I needed to get out. My psychic and fiscal bank accounts were drained. I didn't want to go home. I looked at Broadcasting Magazine and there was an ad for a programmer/classical music announcer at KSJR in Collegeville," he recalled for Cathy Wurzer on Morning Edition this morning.
He didn't know where Collegeville was but thought it sounded a fanciful place.
a photo of Michael Barone of @ClassicalMPR working on an episode of Pipedreams. Despite the reel-to-reel playback, (which he still uses!) I just took this pic today, 20 Aug 2018. It's 50th anniversary of Michael's employment at @MPR CONGRATULATIONS, Michael. pic.twitter.com/F8axfSyxAk

— Tom Crann, MPR News (@TomCrann) August 20, 2018
He figured he'd spend a little time at the station and didn't know the Collegeville area at all but "I figured, 'what the heck?'" he said, revealing a full Minnesotaness.
He arrived late on his first day of work to a station with only one other announcer, the late Arthur Hoehn.
"We did it with a sense of determined mission," he said of MPR's early days.
By 1973 or so, he was recruited to do Monday mornings when Garrison Keillor, whom Barone preceded at the station, decided that hosting a five-day-a-week morning show plus a fledgling Saturday night broadcast was too much.
"That was a strange circumstance," he said in an extended interview with Classical MPR's John Birge today. "One of his shticks was to take an engineer and — Judy Larson and I forget the other musician — and they went up to the headwaters of the Mississippi River and floated down during the course of the week, recording themselves on the river with Garrison's evolving wisdom and wit. They would send the tapes by mail and I would run down to the Post Office hoping the mail would come in and, if not, filling with appropriate Keilloresque content."
"I knew I couldn't do quite what Garrison did but I tried to have a breadth of repertoire similar to him so you could go right from Anglican chant to Bonnie Raitt. Those were the good old days," he said in his interview with Wurzer.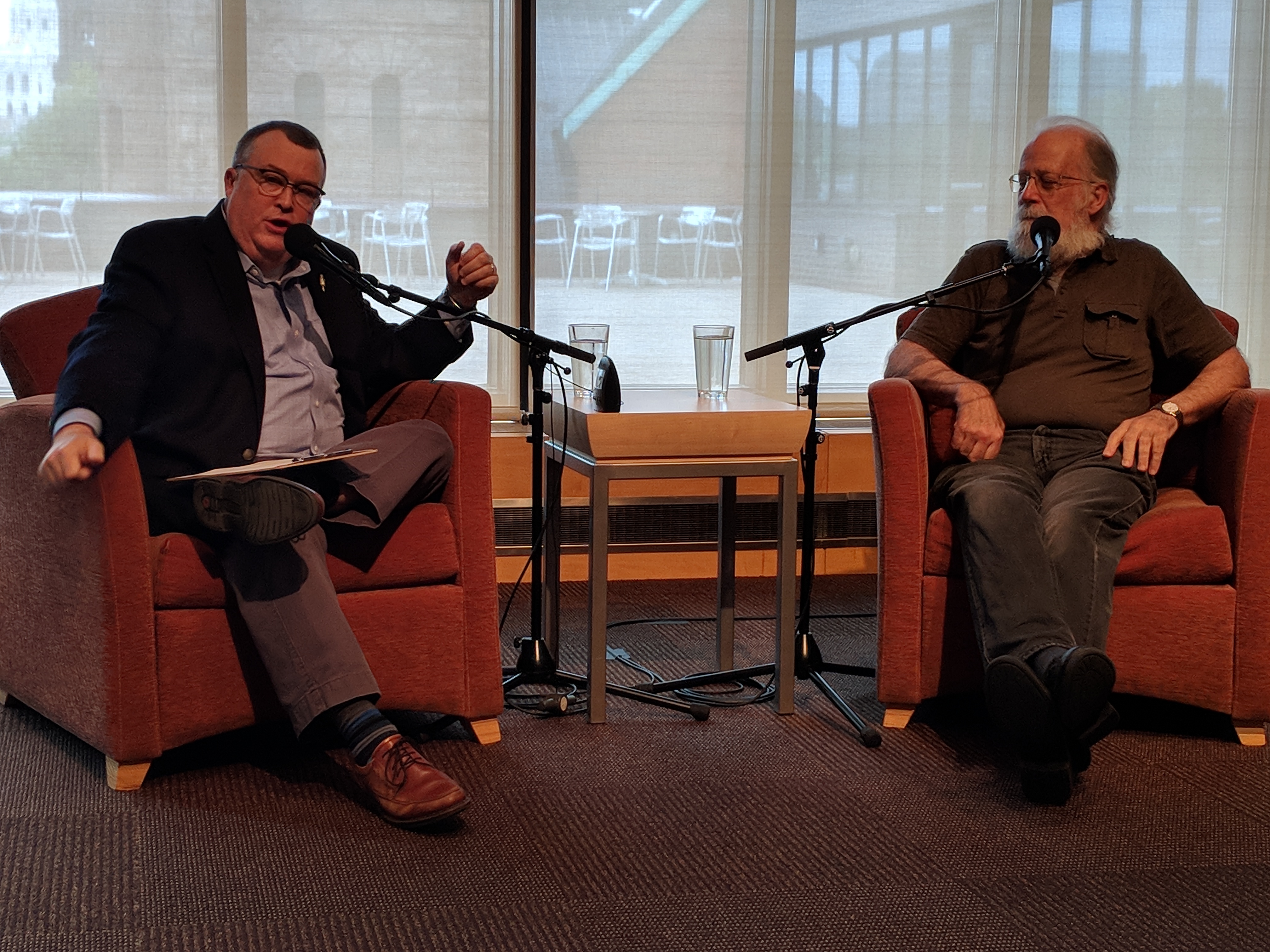 He says he's not planning to retire from his long-time Pipedreams broadcast "until someone comes and says, 'Barone, move over. We're going to do this better,' or it becomes obvious what I'm doing is no longer viable."
"I am having fun."