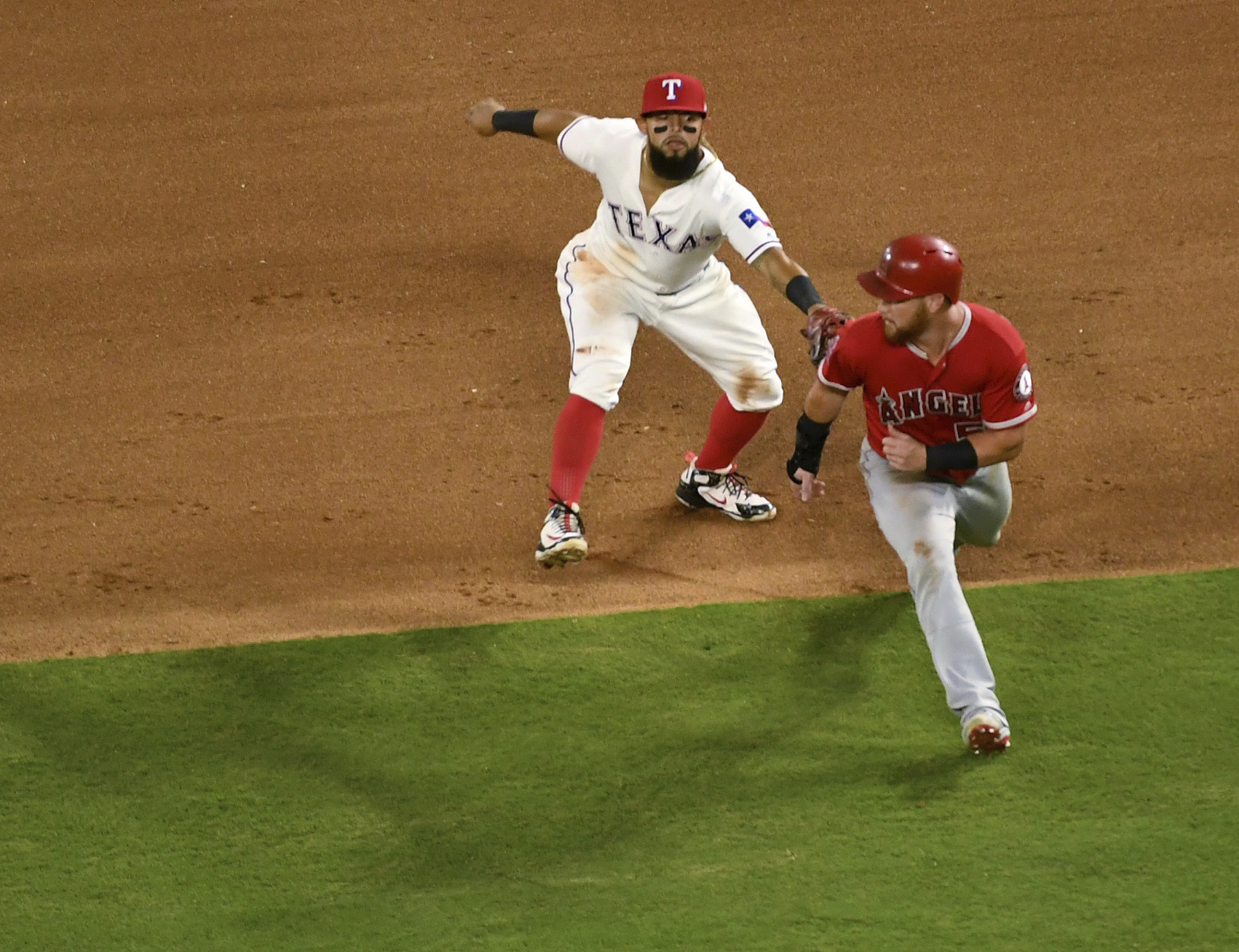 It's been 106 years since there's been a triple play in baseball in which one of the outs was not the batter.
That streak ended last night when the Angels had the bases loaded and nobody out.
Taylor Ward, the runner on third, thought thirdbaseman Jurickson Profar had caught the ball, so he scampered back to the base.
But Profar hadn't caught it, so he stepped on third to force the runner coming from second. Ward started heading home and was tagged out. That's two outs.
Profar threw to second to force the runner coming from first, but secondbaseman Rougned Odor thought Profar had caught the ball, meaning David Fletcher would be out so there's no force place at second), so he ran runner Kole Calhoun and tagged him out.
He didn't need to. Calhoun was already out.
This is why baseball is confusing to teach to a novice. Even the players often don't know what's going on.