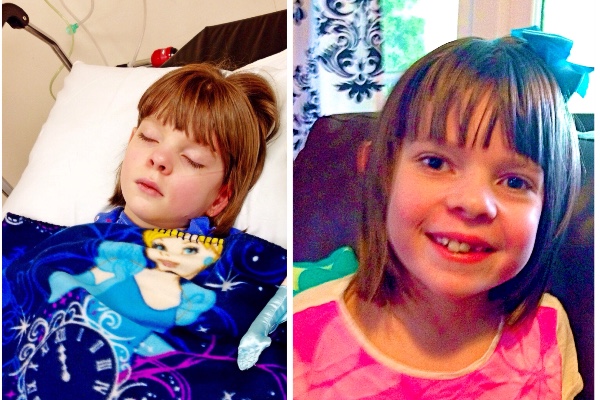 Amelia Weaver, one of the faces of Minnesota's debate over the legalization of medical marijuana, has died.
She got the flu when she was 18 months old and had a life of seizures and pain. Eventually she was diagnosed with Dravet Syndrome, a severe epilepsy.
She lost her ability to speak and walk. She never slept more than two hours at a time.
Her mother, Angie, of Hibbing, testified before the Legislature during the debate over marijuana legalization and after it became legal, Amelia improved, the Duluth News Tribune reported at the time.
"Before medical cannabis, we spent most days at home. But Amelia likes to travel and experience new things," her mother said in a LeafLine Labs (the company authorized to provide cannabis) story.. "We went to a water park, which we would never have attempted before. We've been to Seattle, and Amelia has been to the top of the Space Needle. She's able to have a life. She's able to go watch her sister in her activities and be a part of our community."
But she was airlifted and admitted to the Mayo Clinic on Sunday night and died yesterday, her family reports.
Her story is memorialized in the Bakken Museum's exhibit on plants as medicine.