In this space a few weeks ago, we made mention of the connection that people have with the talent on local TV, even though we may not know them personally. They're often a bigger part of our days than we realize.
Now, another example: Randy Shaver at KARE 11 has announced he's got cancer again.
Twenty years ago or so, Shaver's viewers joined him on his journey through a first bout with Hodgkin's lymphoma. He stayed on the air during his treatment.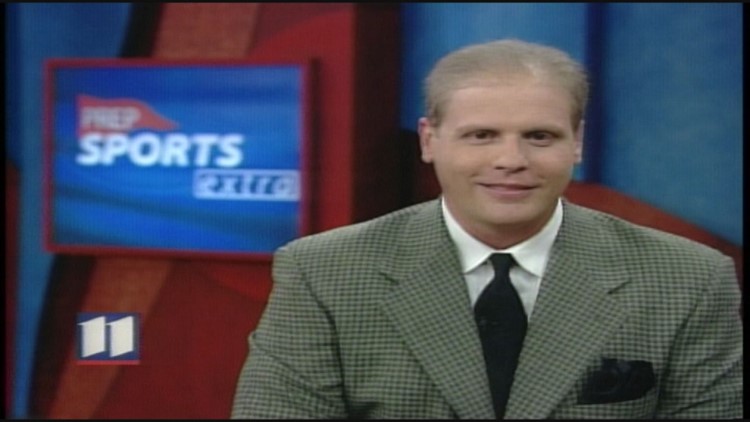 Shaver has raised more than $6 million for cancer research since then.
He's got friends on the other side of the tube.
Randy Shaver is already 1-0 vs. cancer. I'd rate him as a solid favorite to make that 2-0 now that he has been diagnosed with prostate cancer. Fight on, sir.

— Reusse (@1500ESPN_Reusse) August 28, 2018
Listen. Randy Shaver is a warrior. He's a cancer slayer. But he's even bigger than that. When cure one came he vowed to fight for you. He did. He fought thousands of cancer villains for others for 20 years. RT this to fight for Randy now. And hey @rshaver11 – I love you. https://t.co/RtNTaWtWwr

— janashortal (@janashortal) August 28, 2018
My dad is my hero. Always has been – always will be. If there's anyone that can beat this again – it's him. I'm scared. I won't lie. I want my dad to meet my future grandkids. I want my dad to be at my wedding. But I have faith he will beat this again. He promised, and I believe. https://t.co/UJQWWY7nbO

— Ryan Shaver (@RShaverSports) August 28, 2018
Cancer has done its dirty work among the local TV community in recent years. Steve Frazier, Fox 9's meteorologist, died earlier this month.
And Hall of Famer Mark Rosen, a legend at WCCO, has been away as his wife Denise fights a brain tumor.
Glioblastoma doesnt discriminate. Its what John McCain had, its what my wife has been diagnosed with. This was a good night to read this over and over again. Support the Givens Brain Tumor Gala, Sept.8th at the Depot. pic.twitter.com/X8sCqMPp8P

— Mark Rosen (@WCCORosen) August 26, 2018
It's only been a week since my wife's surgery for a brain tumor but I wanted to thank all of you for the truly staggering positive feedback. I have already seen first hand how many others are going thru similar battles against this insidious disease. Awash in optimism.

— Mark Rosen (@WCCORosen) August 8, 2018
Today, we'll marshall the healing power of good thoughts.
Related: Randy Shaver's cancer journey 20 years later (KARE 11)