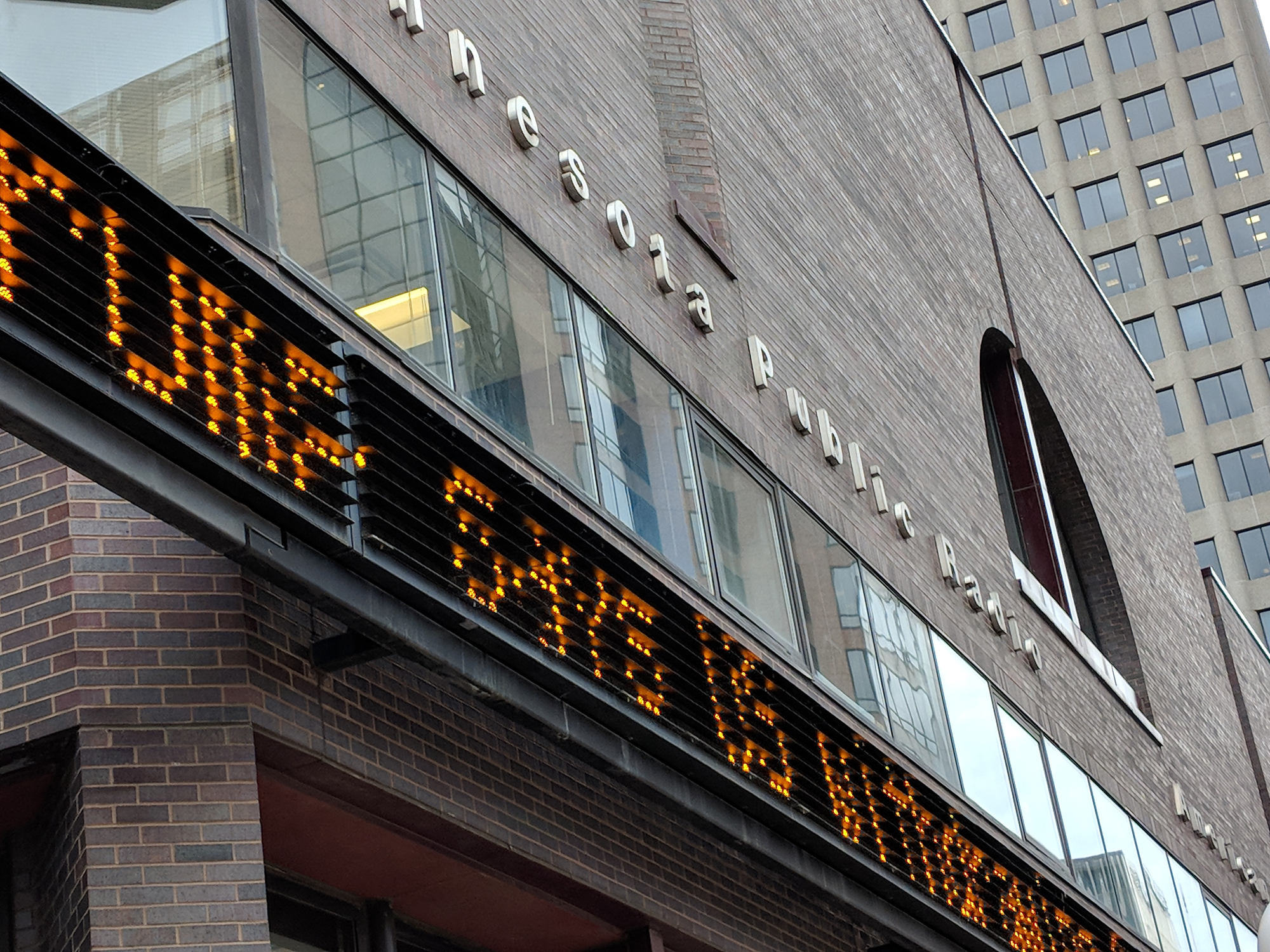 Wednesday August 15, 2018
(Subject to change as events dictate)
9 a.m. – MPR News with Kerri Miller
Two guests discuss disparities in pay between male and female athletes.
10 a.m.- 1A with Joshua Johnson
How tech companies are transforming classrooms. Here's a new phrase for you: "The Googlification of the classroom." Tech reporter Natasha Singer covered it for The New York Times in 2017. She wrote that Chicago Public Schools, the third-largest school district in the country has been at the forefront of introducing the tech giant's low-cost and free tools into the classroom.
What are the effects of having classrooms branded by technology companies? And how much are these digital resources helping students?
Guests: Natasha Singer, technology reporter, The New York Times; Hal Friedlander, CEO and co-founder, Technology for Education Consortium; Jessie Woolley-Wilson, chair, CEO and president, DreamBox Learning, an education software company; Darren Ellwein, principal, Harrisburg South Middle School in Harrisburg, South Dakota.
11 a.m. – MPR News at 11
Analyzing the election results. What will the results mean for the U.S. midterm elections?
Guests: Dianne Bystrom, recently retired director of the Carrie Chapman Catt Center for Women and Politics; Kathleen Uradnik, professor of political science, St. Cloud State University; Philip Chen, assistant professor of political science, Beloit College.
12 p.m. – MPR News Presents
From the Aspen Ideas Festival. Dr. Atul Gawande: "Is Health Care a Human Right?" Dr. Gawande is interviewed by David Leonhardt of the New York Times.
1 p.m. – The Takeaway
Seven decades of abuse inside Pennsylvania's Catholic Church: What's inside an 800-page report, and what it means for its survivors.
2 p.m. – BBC NewsHour
The latest on efforts to rescue survivors from under the bridge that collapsed in Italy.
3 p.m. – All Things Considered
Reaction to the Catholic Church abuse report; a new school year at the scene of a mass shooting; Kavanaugh and red state Democrats; what happened in the 8th District.
6:00 p.m. – Marketplace
A conversation with the CEO of men's tailoring company Alton Lane. How a full body scanner, a custom-tailored suit, and a glass of bourbon could be the future of retail.
6:30 p.m. – The Daily
Turkey is on the verge of an economic meltdown that could infect the global financial system. We examine how the country's slide toward authoritarianism helped trigger the crisis.
Guest: Jim Tankersley, who covers economic policy for The New York Times.
7 p.m. – The World
Peace-loving Canada may have a gun problem, and while it's nothing like what we see in the U.S., some Canadians are worried.
8 p.m. – Fresh Air
Guest: Journalist Somini Sengupta, New York Times International climate reporter. She writes that temperatures are rising faster than experts predicted and she reports on the communities affected by this climate change.