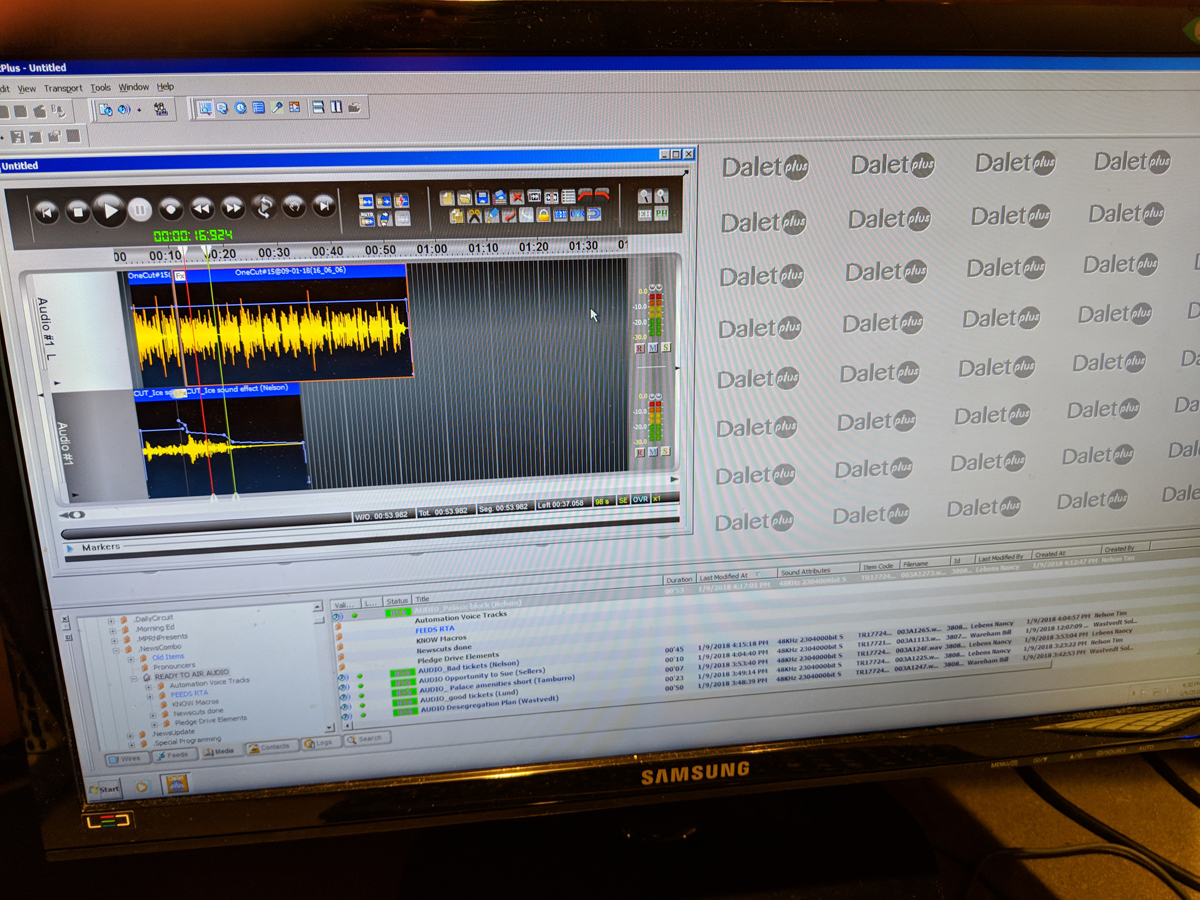 Thursday August 16, 2018
(Subject to change as events dictate)
9 a.m. – MPR News with Kerri Miller
Some Trump rally attendees have been spotted wearing paraphernalia referring to the Q-anan conspiracy theory. What is the theory and why do people believe it's true?
Guest: Will Sommer , reporter, The Daily Beast.
10 a.m.- 1A with Joshua Johnson
A tribute to Aretha Franklin. [Updated]
11 a.m. – MPR News at 11
Cult classic movies can range from the hilarious to the delirious, but they can be so much more than that. For example, The Rocky Horror Picture Show is more than just entertainment; it's a representation of drag and LGBTQ culture.
Guests: Paul Struthers, director of exhibition and programming of the Frameline Film Festival; Lily Percy, producer for On Being and host of their podcast "This Movie Changed Me."
12 p.m. – MPR News Presents
Dr. Jon Hallberg moderates a discussion for the Bakken Museum's "On the Verge" series, about the promise and pitfalls of human genome testing and personalized medicine.
Guests: Dr. Gregory Plotnikoff, medical director at Minnesota Personalized Medicine; Mary Ahrens, genetic counseor, University of Minnesota Health/Fairview clinics.
1 p.m. – The Takeaway
Schools reopen in Puerto Rico.
2 p.m. – BBC NewsHour
Kabul under attack again – a training centre used by intelligence services – has the Afghan government lost its grip?
3 p.m. – All Things ConsideredeNewspaper editors discuss Trump attacks; treating opioid-dependant infants; the Minnesota Orchestra plays Soweto; a profile of Sen. Tammy Duckworth; Climate Cast.
6:00 p.m. – Marketplace
This summer has been a hot one, and the price for air conditioners is on the rise. The reason? Steel tariffs.
6:30 p.m. – The Daily
A grand jury report found that Roman Catholic priests had abused more than 1,000 children in Pennsylvania over a period of 70 years. Some church officials say the report reiterates issues that have already been addressed — but details suggest otherwise.
Guest: Laurie Goodstein, a national religion correspondent for The New York Times.
7 p.m. – The World
We meet Yemenis in the United States whose families are still in Yemen, which has become a humanitarian disaster. They want to bring their loved ones to safety in the U.S., nut a travel ban is preventing that, sometimes with tragic results.
8 p.m. – Fresh Air
[Updated] Remembering Aretha Franklin, who has died at the age of 76, with an interview Terry Gross recorded with Aretha in 1999. She told the stories behind some of her songs, and talked about growing up singing in the Baptist church, where her father, Rev. C. L. Franklin preached.