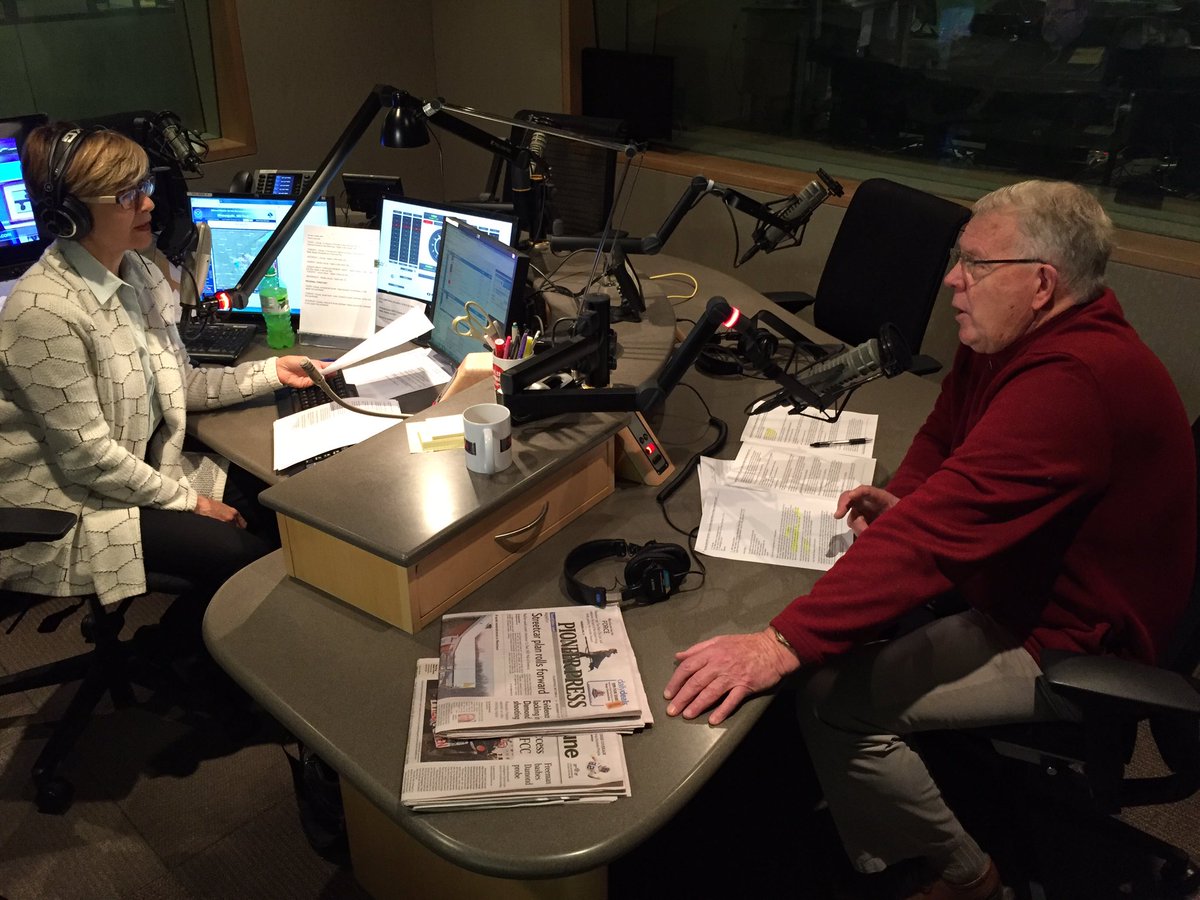 Friday August 24, 2018
(Subject to change as events dictate)
9 a.m. – 1A with Joshua Johnson
Domestic news roundup.
Cohen and Manafort weren't the only ones navigating the legal system this week. Have you heard about Rep. Duncan D. Hunter, R-CA, and his wife, Margaret? They were indicted by federal prosecutors in San Diego "on five charges, including wire fraud, prohibited use of campaign contribution and conspiracy."
Iowa student Mollie Tibbetts was found dead after disappearing over a month ago. Police have charged an undocumented Mexican immigrant with her murder – and the GOP has been quick to leverage the case against an open-border policy.
Guests: Shane Harris, intelligence and national security reporter, The Washington Post; Priscilla Alvarez, assistant editor, The Atlantic; Nicholas Johnston, editor in chief, Axios.
10 a.m.- 1A with Joshua Johnson
International news roundup. The Pope will meet with abuse survivors in Ireland, after he released a statement responding to the report in which he said the Church "showed no care for the little ones; we abandoned them."
In Nicaragua, protests continue against the government of President Daniel Ortega, and the government is cracking down on the opposition.
And the president has proceeded with his tariff policy, leveling 10 percent tariffs on "another $16 billion worth of Chinese products, bringing the total so far to $50 billion," according to The New York Times.
Guests: Uri Friedman, staff writer, The Atlantic, covering global affairs; Rosiland Jordan, State Department/specials correspondent, Al Jazeera English Television; Indira Lakshmanan, columnist, The Boston Globe.
11 a.m. – Almanac at the State Fair
(May be delayed due to weather)
Almanac with Host Cathy Wurzer, featuring Mark Seeley, Brian Bakst and storyteller Kevin Kling
If you aren't listening to #tptAlmanac on @mpr right now: any guesses as to this audience member's claim to fame? Watch at 7pm on @tpt to find out! pic.twitter.com/KTHpvK3Zad

— Almanac (@tptAlmanac) August 24, 2018
The rain is picking up as Political Reporters @profkpearson, @larryrjacobs, and Steven Schier talk local and national political news. #tptAlmanac @mpr @mnstatefair pic.twitter.com/PIiwJ4RTDV

— Almanac (@tptAlmanac) August 24, 2018
12 p.m. – The Takeaway
(Likely delayed start because of delayed 11 a.m. broadcast from the Fair)
Before Cohen, before Manafort, something else was already on the minds of American voters. How will health care shape the November midterms?
1 p.m. – Science Friday
The SciFri book club tackles time, spacetime, and black holes in Stephen Hawking's 'A Brief History of Time.' Plus how contact lenses are polluting our waterways.
2 p.m. – Senate debate
Minnesota U.S. Senate debate live from the State Fair. Sen. Amy Klobuchar and her GOP challenger, State Rep. Jim Newberger meet. The moderator is MPR's Political Editor Mike Mulcahy. (Rebroadcast at 9 p.m.)
3 p.m. – All Things Considered
The week in politics; Hurricane Harvey one year later; a review of 'America to Me.'
6:00 p.m. – Marketplace
With every wildfire, there are teams of firefighters that help get it under control. But with wildfires becoming more deadly and more frequent, has the firefighting profession changed in response?
6:30 p.m. – The Daily
More than 2,000 children were separated from their parents at the border. After a judge ordered the U.S. government to promptly reunite the families, the government claimed it would be nearly impossible to do so. In Part 2 of our series, we look at why the government could separate families, but not bring them back together.
Guest hosts: Annie Correal, who covers New York City for The New York Times, and Caitlin Dickerson, an immigration reporter at The Times.
7 p.m. – The World
TBA
8 p.m. – Fresh Air
The film The Rider is now streaming and on DVD. We listen back to interviews with the film's star, and with the director. First we listen to film critic Justin Chang's review of The Rider, about a rodeo rider and trainer in South Dakota who is sidelined by an injury and who must try to find a life for himself outside the rodeo. It is a fictionalized film about a real rider. (Rebroadcast)
8:30 p.m. -Film director Chloe Zhao and horse trainer Brady Jandreau. Jandreau fractured his skull while bronco busting at the rodeo and was told he had to stop performing in the rodeo, riding, and training horses. (Rebroadcast)