Bill Trethewey, who wants to be a firefighter someday, had his own way of marking the 17th anniversary of the 9/11 terrorist attacks.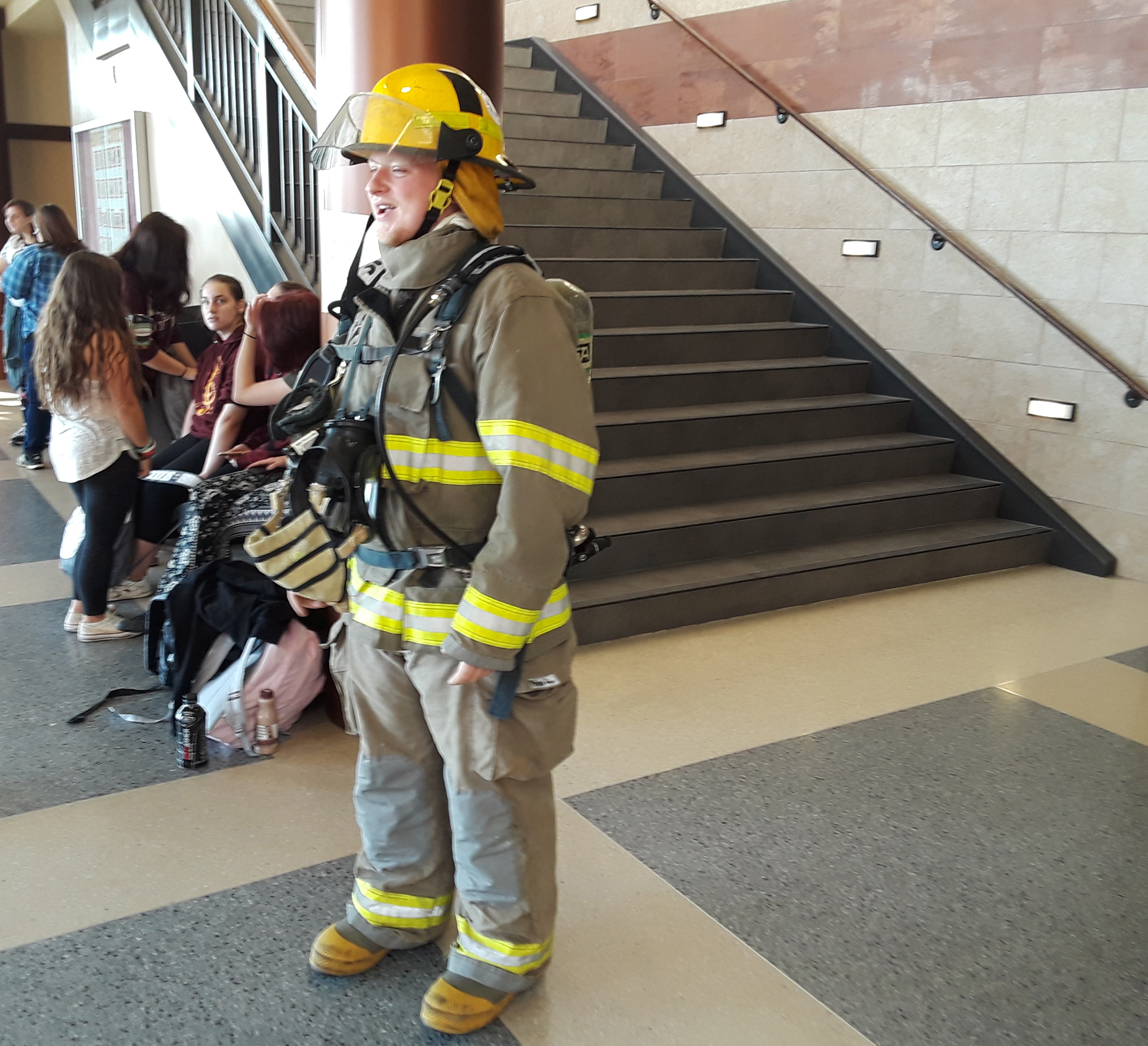 Trethewey, 22, a student in the firefighting program at Lake Superior College, returned to his alma mater — Denfeld High School in Duluth — in full gear to recreate the climb up the World Trade Center towers by some of the 343 firefighters who died there.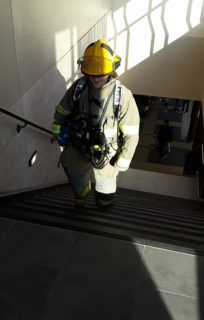 He doesn't remember a lot about 9/11 other than his dad, a Duluth firefighter, picked him up and told him he didn't know when he'd be home. He was only 5 years old.
A lot of students at his old school apparently didn't make the connection. They asked him if there was a fire in the building, he told reader J.P. Rennquist.
Tretheway will have climbed 110 flights of stairs by the end of the day.
"I'm expecting it'll be grueling," he said of his tribute. "They would have been exhausted halfway up. Fifty flights of stairs and 80 pounds of gear? That's insane. Those men were a lot stronger than I am."
Did their sacrifice make a difference? Of course, he said. "It gave me hope that [in times of trouble] someone will be coming."
(h/t: JP Rennquist)
Meanwhile, in Andover, Minn., firefighters created a memorial today on a bridge, using an aerial ladder to display a flag. Then an eagle landed.
An eagle landing on the Aerial truck during our 9/11 display! KSTP-TVABC NewsNBC News

Posted by Andover Fire Department, MN on Tuesday, September 11, 2018