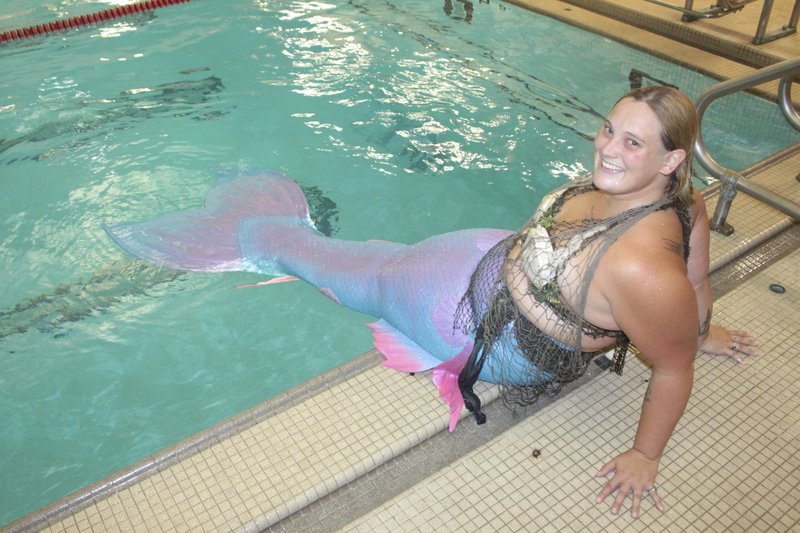 Success is a matter of recognizing opportunity. Hope McAlister, 25, of Austin, Minn., did what few others could and recognized a niche when she saw it, the Associated Press says. She's Minnesota's professional mermaid.
"My goal for doing this is just to make at least one person believe in magic again," McAlister said. "You can physically see people light up as you start talking about it."
Let's see you do that in your cubicle farm.
She was looking for a hobby after a stint in the military when she found a whole world of mermaids on Instagram. So she bought her first fabric tail and was — pardon the expression — hooked.
The price of these kinds of tails can range from a few hundred dollars to thousands, depending on type, material and customization.

She owns dozens of tails that range in size, material and price for her own use as well as for others to try.

But she said not just anyone can put on a tail and hop in the water.

"You can't just throw anyone in a tail, that's a big 'no,'" McAlister said. "I do a lot of mermaid swimming lessons so they can swim safely in a tail — it's all about safety."

So, what's it like to "become" a mermaid with these kinds of tails?

"Imagine putting on a rubber glove that is two sizes too small and your hand is sweaty in spots," McAlister said with a laugh. "Or leather skinny jeans that are super tight and form fitting. You need to practice."
No shock that she was on the swim team and is a lifeguard.
But when the tail goes on, she's Mermaid Luna Belle.
"It is the greatest thing ever," McAlister tells the Rochester Post-Bulletin. "In all ages, it really does inspire magic."