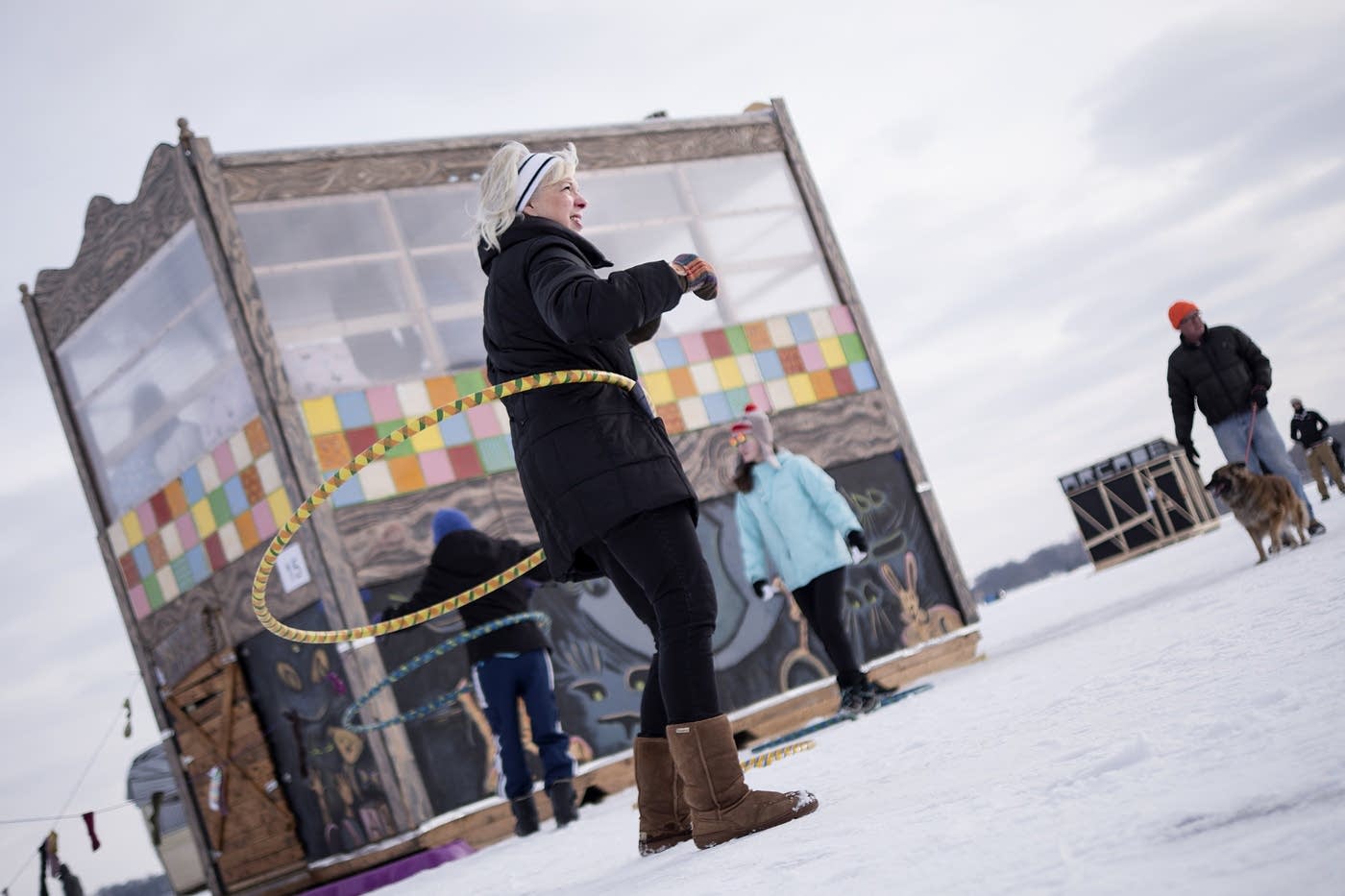 The only real way to survive a Minnesota winter is to embrace it and face it head-on. That was the beauty of the Art Shanty project, in which artists create spaces on a frozen lake somewhere and people who aren't the type to get pushed around by the weather visit, each experience changing from one shanty to another.
We're going to need a Plan B, however, because the organizers have announced they'll take the coming winter off.
The Minnesota State Arts Board has decided not to renew a grant to the non-profit, which wipes out 70 percent of the organization's budget.
Forty-thousand people visited Lake Harriet last winter, after a Kickstarter campaign raised $17,000 to move the event from White Bear Lake.
The organization doesn't have time to raise the money before winter sets in — if it sets in — although board chair Jason Buranen hints at a return. Someday.
"Our mission is still to run the art shanty program and put that event on, and we're working to do that" Buranen tells the Southwest Journal.