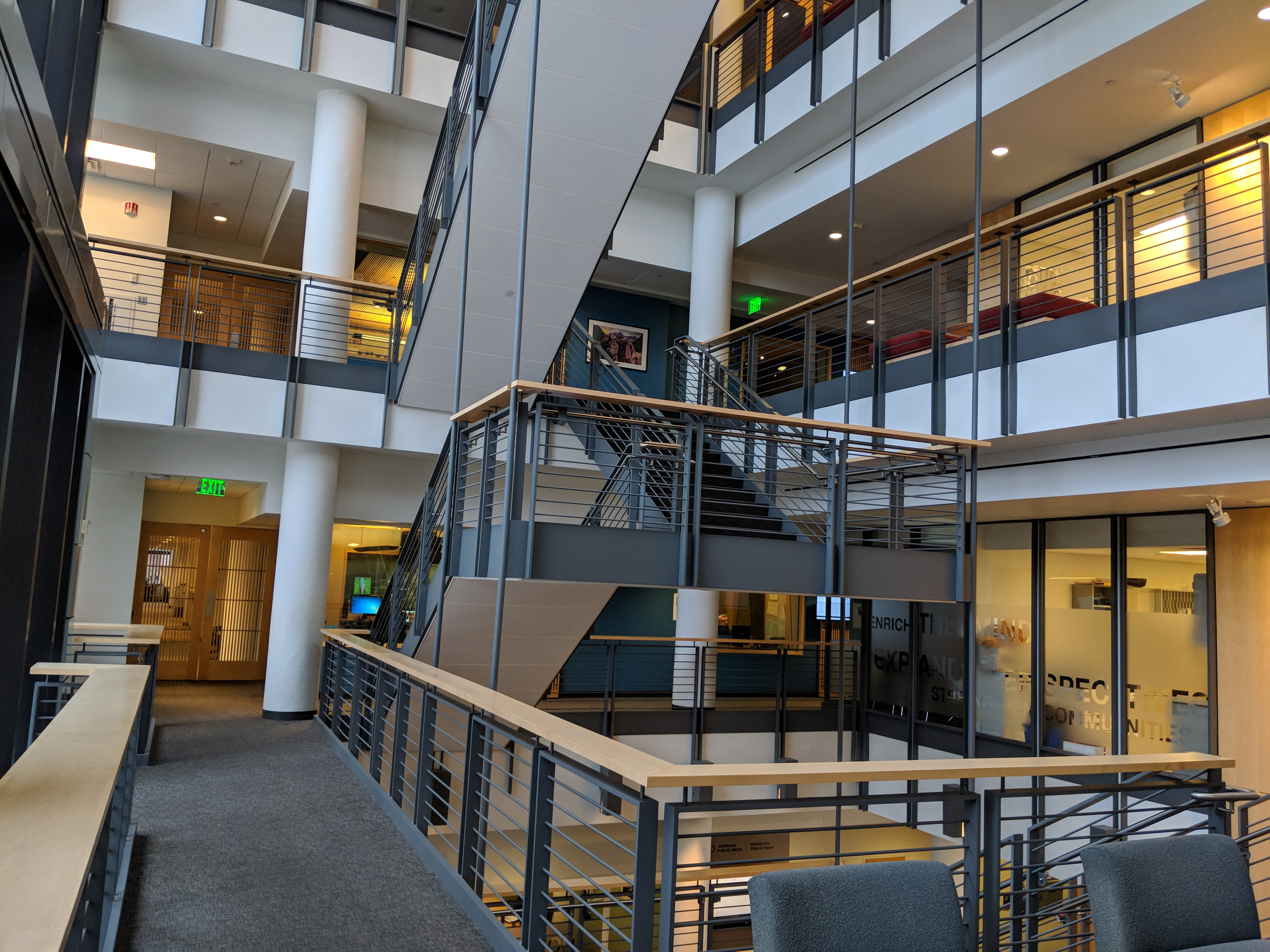 Wednesday September 19, 2018
(Subject to change as events dictate)
9 a.m. – MPR News with Kerri Miller
Brett Kavanaugh's Supreme Court confirmation vote has been delayed due to an allegation of sexual assault. Clarence Thomas was confirmed despite sexual harassment allegations from Anita Hill. Will things go differently in the MeToo era?
Guests: Kimberly Atkins; NPR; Ilya Shapiro, senior Fellow in constitutional studies, Cato Institute; Ciara Torres-Spelliscy.
10 a.m.- 1A with Joshua Johnson
The right to vote as a U.S. citizen is not guaranteed by the Constitution. And two new books highlight how the right to vote in America is under attack.
Efforts to reduce voter turnout and voter access are not recent and they've long been racialized. Author and Emory University professor Carol Anderson points to the election in 2000 as one of the more egregious examples.
Author and historian Lichtman says these maneuvers are drawn along party lines.
Anderson's new book is called "One Person, No Vote." Lichtman's is "The Embattled Vote In America."
What's the status on voter suppression efforts across the country? What can we do to protect the right to vote?
Guests: Carol Anderson, professor of African-American Studies at Emory University; author of "One Person, No Vote"; Allan Lichtman, distinguished professor of history, American University and author, "The Embattled Vote in America."
11 a.m. – MPR News at 11
Kathryn Pearson from the University of Minnesota will talk to Kerri about the MPR/Star Tribune political poll. What light did it shed on local elections?
11:20 a.m. – Shannon Gibney's second book "Dream Country" follows a Liberian-American family that "struggle to create lives for themselves on two continents." Shannon will talk to host Kerri Miller about how writing "Dream Country" changed her.
12 p.m. – MPR News Presents
A special report: "Hurricane Maria: Puerto Rico One Year Later." Hurricane Maria hit Puerto Rico Sept. 20, 2017. The U.S. island was devastated, and 3,000 people died.
1 p.m. – The Takeaway
Days, months, years after abuse, is redemption possible for the men of MeToo? And who gets to decide?
2 p.m. – BBC NewsHour
The South Korean leader goes to a synchronized dance performance in Pyongyang, but are his goals in sync with Washington? Also: the U.S. Supreme Court controversy: how would the FBI investigate decades-old sexual assault allegations? And the politics around a reduction in the number of migrants to Italy.
3 p.m. – All Things Considered
North Korea's nuclear ambitions; a high school changes its Confederate name; gay priests; people who open their homes to hurricane victims; what to do with the men of #MeToo; Court of Appeals hears case of man convicted of shooting into car of Somali men; gubernatorial education debate; raising your own chickens.
6:00 p.m. – Marketplace
The story of NerdWallet with CEO Tim Chen. NerdWallet started as a credit card review site. Now, it's a place where millennials can go to answer all their finance questions.
6:30 p.m. – The Daily
Christine Blasey Ford, who has accused Judge Brett M. Kavanaugh of sexual assault, has said she wants the F.B.I. to investigate her claims. We look at what that means for the Supreme Court confirmation process.
Guest: Peter Baker, who covers the White House for The New York Times.
7 p.m. – The World
Two farming perspectives on President Trump's trade policies; an update on one of Detroit's most iconic urban ruins; a report from Mexico City one year after a major earthquake hit the city.
8 p.m. – Fresh Air
Ken Vogel is a New York Times reporter covering the confluence of money, politics and influence. He covered the Paul Manafort trial and has been writing about Manafort since his days as Donald Trump's campaign manager. He'll talk about Manafort's ties with authoritarian Ukranian leader Victor and what the plea deal Manafort reached with Federal Prosecutors last Friday will mean for the Mueller investigation.