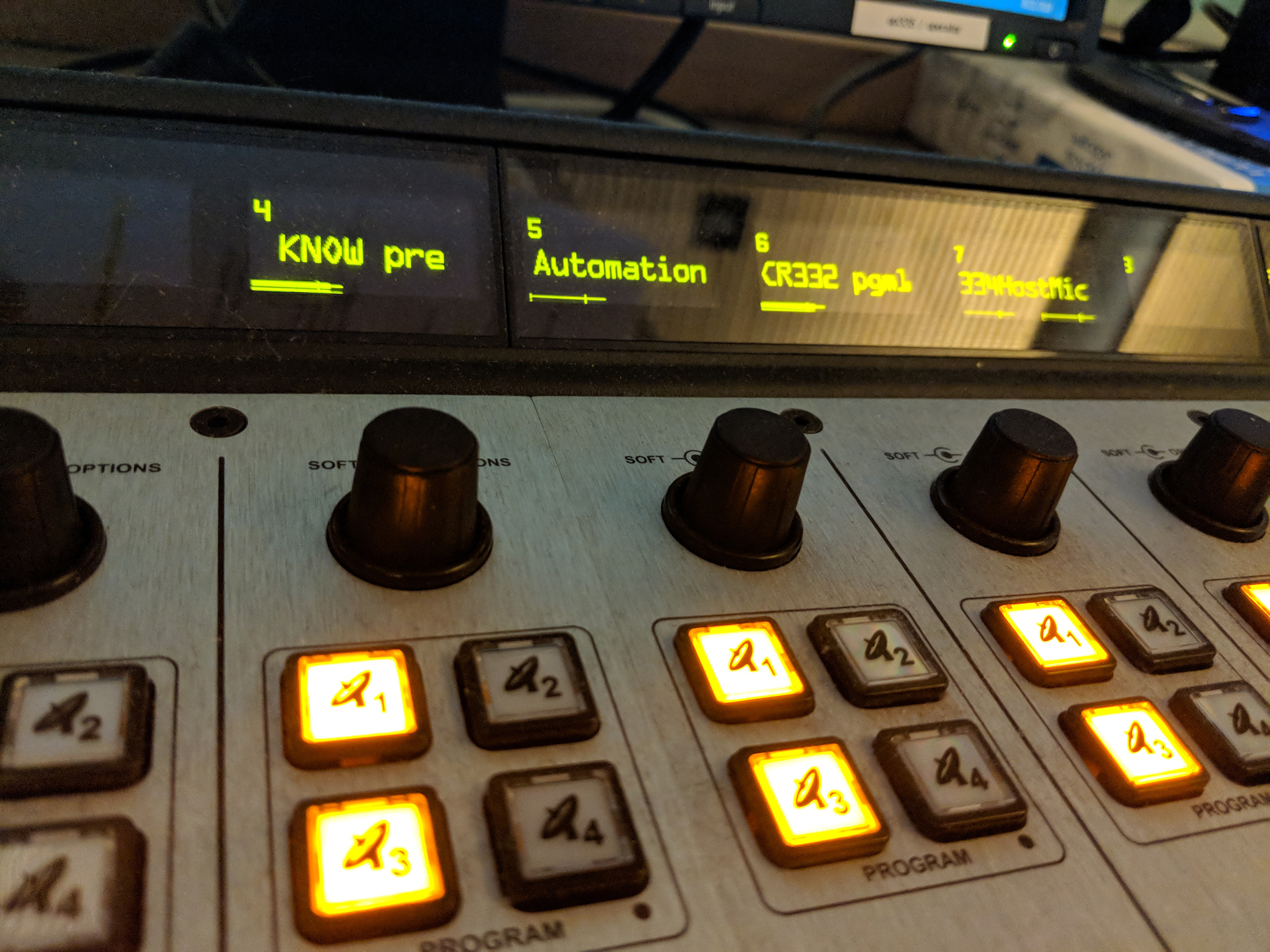 Thursday September 20, 2018
(Subject to change as events dictate)
9 a.m. – MPR News with Kerri Miller
President Trump has been promising to "drain the swamp" since before he was elected. But what does he mean when he says this? And is he living up to his word?
Guests: Josh Gerstein, reporter, Politico; Danielle Brian, executive director of the Project on Government Oversight.
10 a.m.- 1A with Joshua Johnson
Artificial intelligence took its baby steps with what scientists called "The Thinking Machine." These were the first computers to model how the human brain works – and it all started in Pittsburgh. Hear how Pittsburgh is leading the development and the debate over artificial intelligence
11 a.m. – MPR News at 11
St. Paul is marching towards $15 dollar minimum wage. Like Minneapolis, St. Paul plans to raise the wage incrementally and the city council asked the Citizens League to conduct a study about the best way to go about it.
The study concluded that an increase in the minimum wage impacted businesses differently depending on their size and implementation and enforcement are crucial in ensuring "the viability of and adherence to a new minimum wage ordinance." They also proposed three different routes the city council could take with the ordinance
Guests: B. Kyle, president of the St. Paul Chamber of Commerce; Ben Spielberg, former research associate at the Center on Budget and Policy Priorities. He's the co-founder of 34justice.com.
12 p.m. – MPR News Presents
"The Making of Male Dominance." A new documentary about the history and implications of patriarchy, from the Center for Documentary Studies at Duke. Produced and co-hosted by John Biewen and Celeste Headlee.
1 p.m. – The Takeaway
Identity, the economy and what it means to be Puerto Rican.
2 p.m. – BBC NewsHour
As Russia's anti-doping agency is given a clean bill of health, have drug-free athletes been betrayed?
A rare insight into life in Syria's last rebel-held stronghold. And a Panda proverb: keep your friends close, keep your mates even closer.
3 p.m. – All Things Considered
What's in the Wetterling file; dancing through life; Climate Cast.
6:00 p.m. – Marketplace
A look at the future of Britain's busiest port. With Brexit just six months away, opposition is growing as trade remains a top concern for citizens and government officials.
6:30 p.m. – The Daily
The accusation against Judge Brett M. Kavanaugh has set off a national debate about how to address decades-old allegations of sexual aggression by a teenager. Here is one woman's perspective.
Guest: Caitlin Flanagan, who wrote about her experience of sexual assault in The Atlantic.
7 p.m. – The World
A year after Hurricane Maria, is Puerto Rico any better prepared for a punishing storm than it was a year ago? Why the rest of the globe is paying attention to Supreme Court nominee Brett Kavanaugh and the sexual assault allegations against him. Plus, we hear from the frontman for the Northern Irish rock band Snow Patrol about his struggles with depression, anxiety and sobriety.
8 p.m. – Fresh Air
Maggie Gyllenhaal talks about starring in the HBO series The Deuce, in which she plays a sex worker who becomes an actress in, and then a director of, porn films. Gyllenhaal has applied her feminist point of view to how she portrays the character. She insisted on being a producer of the series, so she'd have a say in how her character was portrayed, and how the sex scenes were handled.