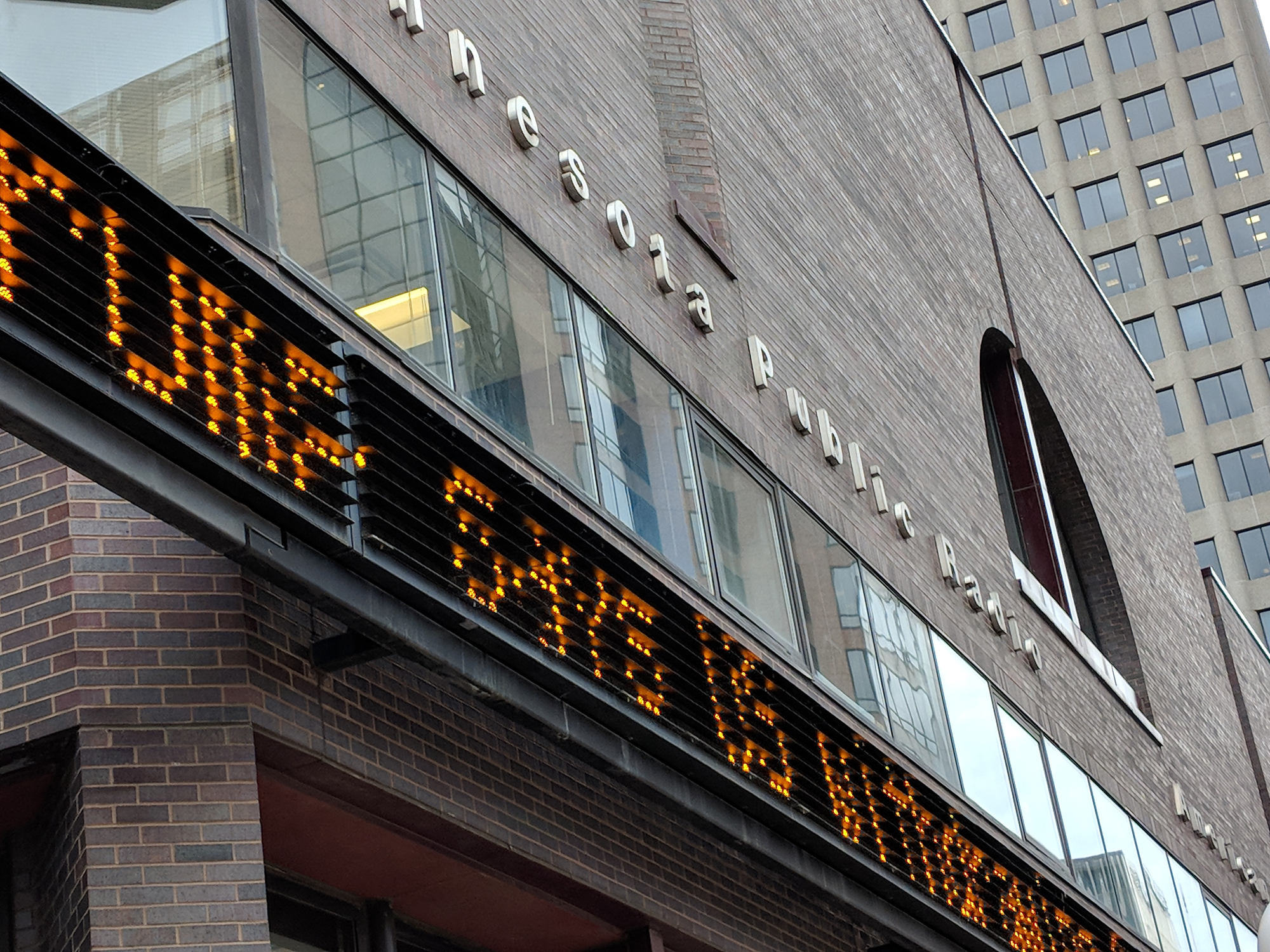 Friday September 21, 2018
(Subject to change as events dictate)
9 a.m. – 1A with Joshua Johnson
Domestic news roundup. One question has trumped all others this week – who believes Dr. Ford? Time's running out for the woman who's accused Supreme Court nominee Brett Kavanaugh of sexual assault. But there's been a lot more going on too, including the threat that remains from what's left of Florence.
Guests: Sheryl Gay Stolberg, Washington correspondent, The New York Times; Chris Potter, government editor, 90.5 WESA; Salena Zito , Pittsburgh-based reporter for the Washington Examiner.
10 a.m.- 1A with Joshua Johnson
International news roundup. Typhoons, tariffs and talks to avoid a messy divorce. The international headlines have been dramatic. Syria accidentally shoots down a Russian plane, China hits back as the trade war escalates & smiles are hard to come by at a key summit in Salzburg.
Guests: Mark Landler, White House correspondent, The New York Times; Nancy Youssef, national security reporter, The Wall Street Journal; Edward Luce, chief U.S. columnist and commentator, Financial Times.
11 a.m. – Politics with Mike Mulcahy
First up: A number of polls have come out in the last couple of weeks offering a look at who's leading in key Minnesota races. What do those polls tell us, and should we trust them? Craig Helmstetter from APM's Research Lab joins the program, along with MPR reporters Brian Bakst and Briana Bierschbach, for a conversation about polls.
Then: We'll focus on Minnesota's 4th Congressional District. DFL Congresswoman Betty McCollum and her Republican opponent Grey Ryan will be in studio to debate the big issues facing our country. It's the first of a series of Congressional debates we'll have on the program this fall.
12 p.m. -The Takeaway
In an era of political extremes, it's a battle for the soul of the party. Who comes out on top when our politics is pushed to the edges?
1 p.m. – Science Friday
Did you know some trees have mats of soil way up on their branches? Ira Flatow looks at the mysteries lurking in tree canopies — the "last frontier" of the forests. Plus, your chance to spy on a huge colony of white pelicans, hiding out in Utah's Great Salt Lake.
2 p.m. – BBC NewsHour
As Brexit negotiations approach final crunch point, Theresa May says it's time for the EU to treat Britain with respect; the U.S. Secretary of State talks to us about the next stage of negotiations with North Korea; and from Syria: the foreign fighters trapped in Idlib who say they'll never lay down their arms.
3 p.m. – All Things Considered
New Land O'Lakes CEO Beth Ford; why there are so many breweries in Duluth; how schools are going backwards on funding; the week in politics; heirs property after Florence; free credit freezes.
6:00 p.m. – Marketplace
There's data that suggest China is ahead of the U.S. and the EU when it comes to 5G, the fifth generation of wireless device technology.
6:30 p.m. – The Daily
Ten years ago this week, U.S. policymakers hatched a plan to rescue a financial system in free fall. Their solution solved that crisis — but deepened another.
Guest: Andrew Ross Sorkin, a financial columnist for The New York Times.
7 p.m. – The World
It was one year ago this week when Hurricane Maria hit the island. People there are still putting their lives back together. Host Marco Werman speaks with Andrea Patiño Contreras, who's put together a series of short documentaries for Univision about how people are doing.
Then, Zere Asylbek is a 19-year-old singer from Kyrgystan. She got death threats after she put out a music video in which she appeared wearing a lacy bra, singing about women being free to be who they want to be. The World's Carol Hills has our story.
And, "Hello, Shadowlands." That's name of The World's Patrick Winn's new book about Southeast Asia's underworld. Marco speaks with Patrick about his reporting on the illicit drug trade in the Philippines, North Korean-run restaurants, and organized crime.
Marco also talks today with Fadi BouKaram, who's travelling to all 47 municipalities in the U.S. named Lebanon. This is his second journey across the US. And this time, he's planting Lebanese cedar trees wherever he goes.
8 p.m. – Fresh Air
Writer Jonathan Eig is the author of a biography of Muhammad Ali, Ali: A Life. He spent four years doing research, talking to Ali's associates, friends, and family members, and had access to previously unreleased FBI files about the boxer. He reveals new information about Ali's health, infidelities, and why he was afraid to leave the Nation of Islam. Eig is the author of several bestselling books about Jackie Robinson, Lou Gehrig, Al Capone, and the birth of The Pill.