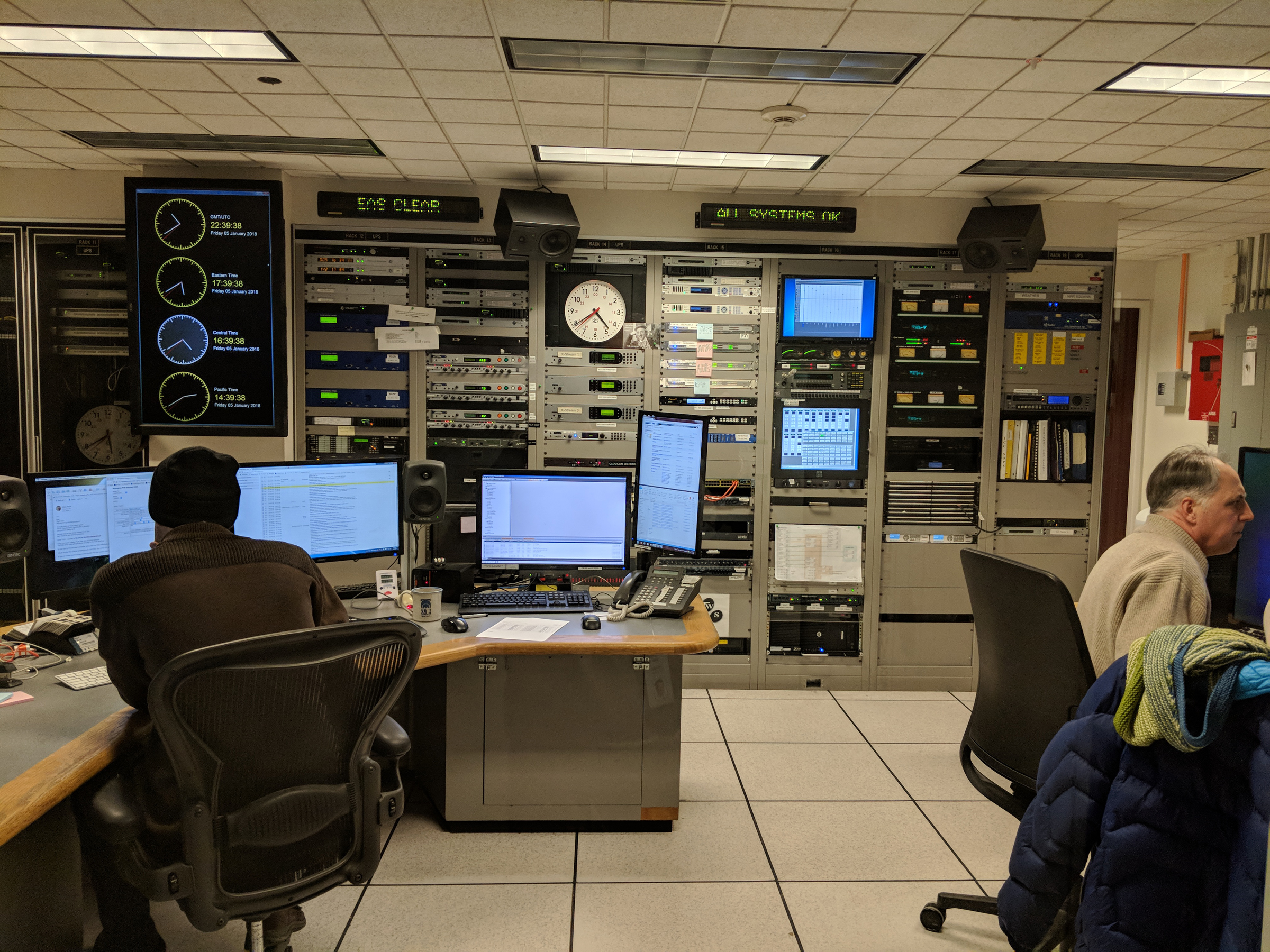 Monday September 24, 2018
(Subject to change as events dictate)
9 a.m. – MPR News with Kerri Miller
The Political Junkie with Ken Rudin looks at the week ahead in politics.
9:20 a.m. — President Trump's pick for the Supreme Court has been accused of sexual assault. What impact will that have on his nomination to the highest court in the country? MPR News host Kerri Miller talks to two experts for their take on the politics surrounding Kavanaugh's confirmation
Guests: Molly Reynolds, Brookings Fellow in governance studies; Wendy Schiller, chair of political science, Brown University.
10 a.m.- 1A with Joshua Johnson
The MeToo movement feels like it's just getting started. How should we treat the men whose careers are finished? Some of those who have abused and bullied others have started what you might call comeback tours. When should we end their exile, if ever?
11 a.m. – MPR News at 11
We'll be talking to political reporter Briana Bierschbach about political teams reporting on outside money being funneled into local Congressional campaigns.
11:20 a.m. –Prior to the massive hit, "Purple Rain." It was just Prince, a piano and a microphone. The aptly named album "Piano & a Microphone 1983" was released on Friday. Prince fans have been wrapped in nostalgia ever since.
There are raw covers classics like "Purple Rain" and "1999," along with new songs such as "Cold Coffee & Cocaine" and a cover of "Mary Don't You Weep" which was featured in the film "BlacKkKlansman" according to the Star Tribune's Chris Riemenschneider. And, this won't be the last time we hear from Prince.
Guests: Jim McGuinn, program director at The Current; Ali Zaheer, oral historian and lecturer who taught a U.S. history course at NYU titled "Prince: A Sign of the Times."
Rod Rosenstein's future and its impact on the Mueller investigaton.
12 p.m. – MPR News Presents
The first of six programs that will air on Mondays, from a new APM series by Neal Conan and historian Heather Cox Richardson, called "The Democracy Test." Episode 1 is: "Why Democracy?" What problems does democracy solve, and what problems does it create? How did America's young democracy manage the peaceful transfer of power between bitterly opposed political factions, when so many modern democracies fail that test? Harvard Professor Danielle Allen is the guest.
1 p.m. – The Takeaway
The case for hope. A conversation with activists and authors DeRay Mckesson and Gloria Steinem about sustaining activism in tumultuous times.
2 p.m. – BBC NewsHour
The Deputy Attorney General appears to be on his way out, what now for the Mueller investigation, and White House politics? We have an investigation into a spate of killings into a spate of killings in Cameroon And a refugee story from Sweden.
3 p.m. – All Things Considered
Steelworkers threaten to strike; coal ash spills; Jane Fonda in five acts; an early Christmas parade for a sick boy; GMO mosquitoes.
6:00 p.m. – Marketplace
There's one industry that's benefited a lot from the election of President Trump: political-themed entertainment. A look at the wave of new books, television shows, podcasts and documentaries, from both liberals and conservatives.
6:30 p.m. – The Daily
Days after being named deputy attorney general, Rod Rosenstein was so alarmed by what he was seeing inside the White House that he proposed a series of extreme measures. Will those proposals now cost him his job?
Guest: Michael S. Schmidt, who covers national security for The New York Times
7 p.m. – The World
What will 2042 be like, when white people become the minority, according to census data?
8 p.m. – Fresh Air
Guests: Derek Black, a former leader of the white nationalist movement, and journalist Eli Saslow.
Derek's father was a Grand Wizard of the KKK and created the first major white nationalist website StormFront. He was considered the movement's heir apparent; but he quit and renounced the movement in 2013.
Saslow is a Pulitzer Prize-winning Washington Post reporter and is the author of the new book, Rising Out of Hatred. The book is based on Saslow's many interviews with Derek as well as interviews with Derek's father, Derek's godfather, David Duke, Richard Spencer, other white nationalists, and students who went to college with Derek.