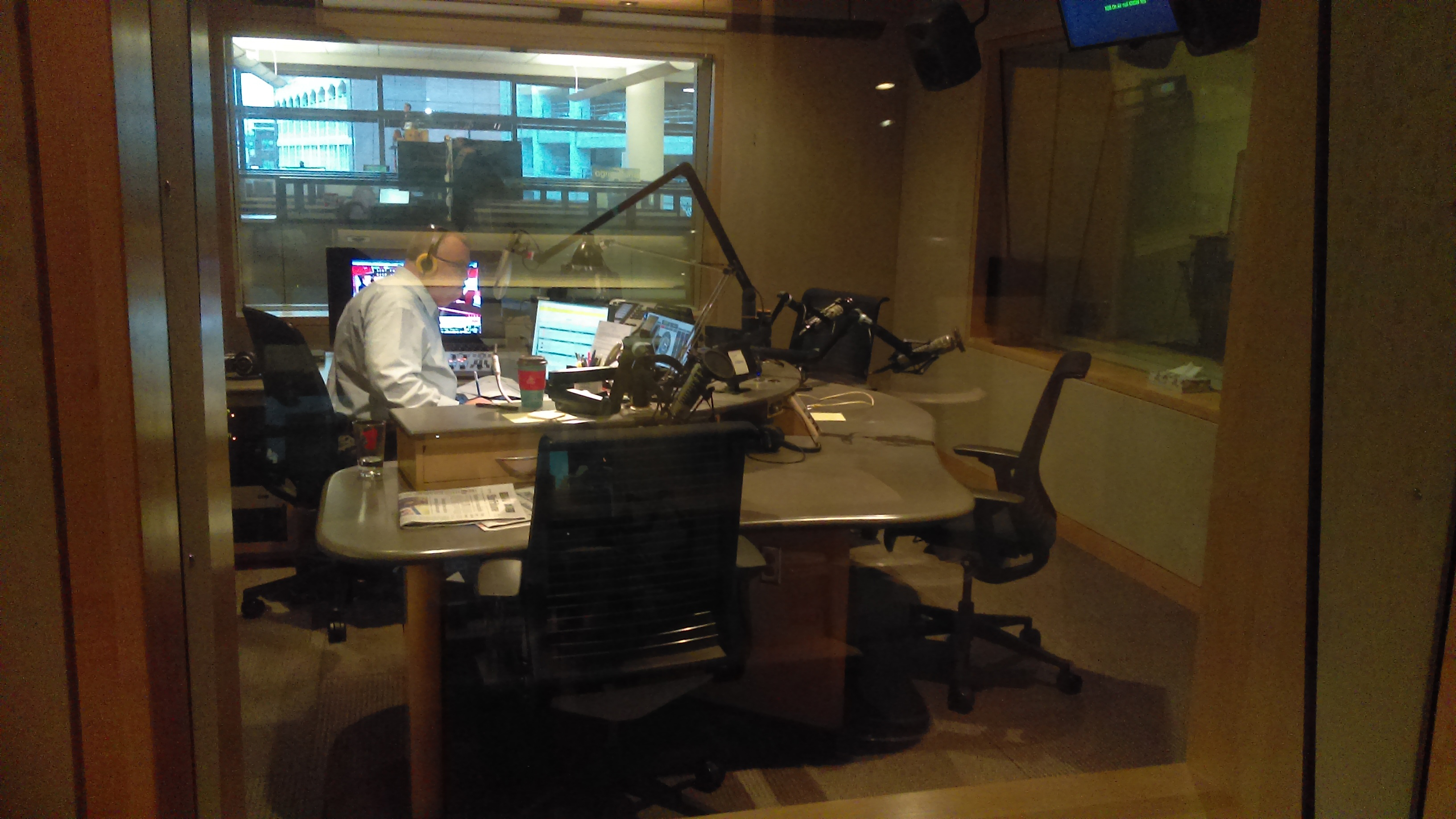 Oct. 16, 2018
(Subject to change as events dictate)
9 a.m. – MPR News with Kerri Miller
We closed our week-long series of conversations about the Mississippi River with a townhall event from deep in Louisiana's Mississippi River delta. Our "Voices from the Bayou" special wraps up our journey with a community conversation on solutions to the problems faced by people in the river's watershed.
From the Larose Civic Center in Louisiana, Kerri Miller spoke to a gathering of engineers, educators, shrimpers, tribal leaders and others about their ideas, programs and progress for improving quality life along the last miles of the Mississippi.
Our guests were Donald Bogen, co-director of Bayou Interfaith Shared Community Organizing; Chief Shirell Parfait-Dardar of the Grand Caillou/Dula Band of Biloxi-Chitimacha-Choctaw; Denise J. Reed of the Coastal Management and Restoration Science at the University of New Orleans; and Lance Nacio, a shrimper and coastal advocate.
10 a.m.- 1A with Joshua Johnson
Climate change is a fundamental threat to our planet, but the president says he still has doubts. The science is clear and scientists around the world agree that this a man-made problem. What, if anything, can be done to win over those suspect the facts & another agenda?
11 a.m. – 1A with Joshua Johnson
The Cold War is over. But the Code War is just getting started. North Korea, China, Iran, and Russia have all come after the U-S. Chasing down hackers can feel like playing whack-a-mole. Former Assistant Attorney General John Carlin explains why everything we rely on is now a potential target.
12 p.m. – MPR News Presents
A program from Chris Farrell's "Conversations on the Creative Economy" series, which was held at the recent MANOVA Summit. This episode is about entrepreneurs and mental health. It is part of MPR's mental health initiative, "Call to Mind."
1 p.m. – The Takeaway
Hurricane Michael leveled entire communities. Now, after the storm, the question is who gets to rebuild and at what cost?
2 p.m. – BBC NewsHour
The U.S. Secretary of State, Mike Pompeo, is in Saudi Arabia. Reports are emerging that the authorities may be ready to admit the missing journalist, Jamal Khashoggi, was killed during an interrogation.
3 p.m. – All Things Considered
Women in prison: Part 2 – Iowa; the politics of hurricanes; takeaways in a political poll of rural voters; LGBTQ candidates roundtable; and we listen in to a competition that challenged Ph.D students to explain their complicated research…in plain English n under three minutes.
6:00 p.m. – Marketplace
Why Americans are less likely to own a home and what that says about the housing market 10 years after the crash.
6:30 p.m. – The Daily
The battle for Missouri – Part I: The anti-abortion Democrat. As the Democratic Party struggles to establish its identity in Missouri, the isue of abortion has taken center stage
7 p.m. – The World
We were fascinated when Senator Elizabeth Warren released the results of her DNA test, to prove to the haters that she was in fact part Native American. We'll leave it to the pols to talk about why she did it (2020 presidential bid?) or whether it was a good idea (Marco thinks it wasn't, incidentally). What we're interested in is what it seems to say about identity: that it's a matter of genetics or biology instead of cultural or social belonging. The World's Rupa Shenoy looks at Elizabeth Warren's claims, especially in the context of how the US government has historically tried to define and measure indigenous groups.
Plus, Host Marco Werman interviews the New York Times' Paul Mozur about the Myanmar military's systematic campaign on Facebook to spread anti-Rohingya propoganda.
And Marco interviews writer James Fanelli about a little known art heist – how a Salvador Dali painting was stolen from Rikers Island.
8 p.m. – Fresh Air
Children's book author and illustrator Jarrett Krosoczka. He's written numerous picture books as well as graphic novels for young readers, including the popular Lunch Lady series. His new graphic memoir is for young adults, Hey Kiddo: How I lost my Mother, found my Father and dealt with family addiction. Written in the voice of his 17 year old self, it's about being raised by his loving, gruff grandparents – because his mother was a heroin addict and his father wasn't around. The book is a finalist for a National Book Award.