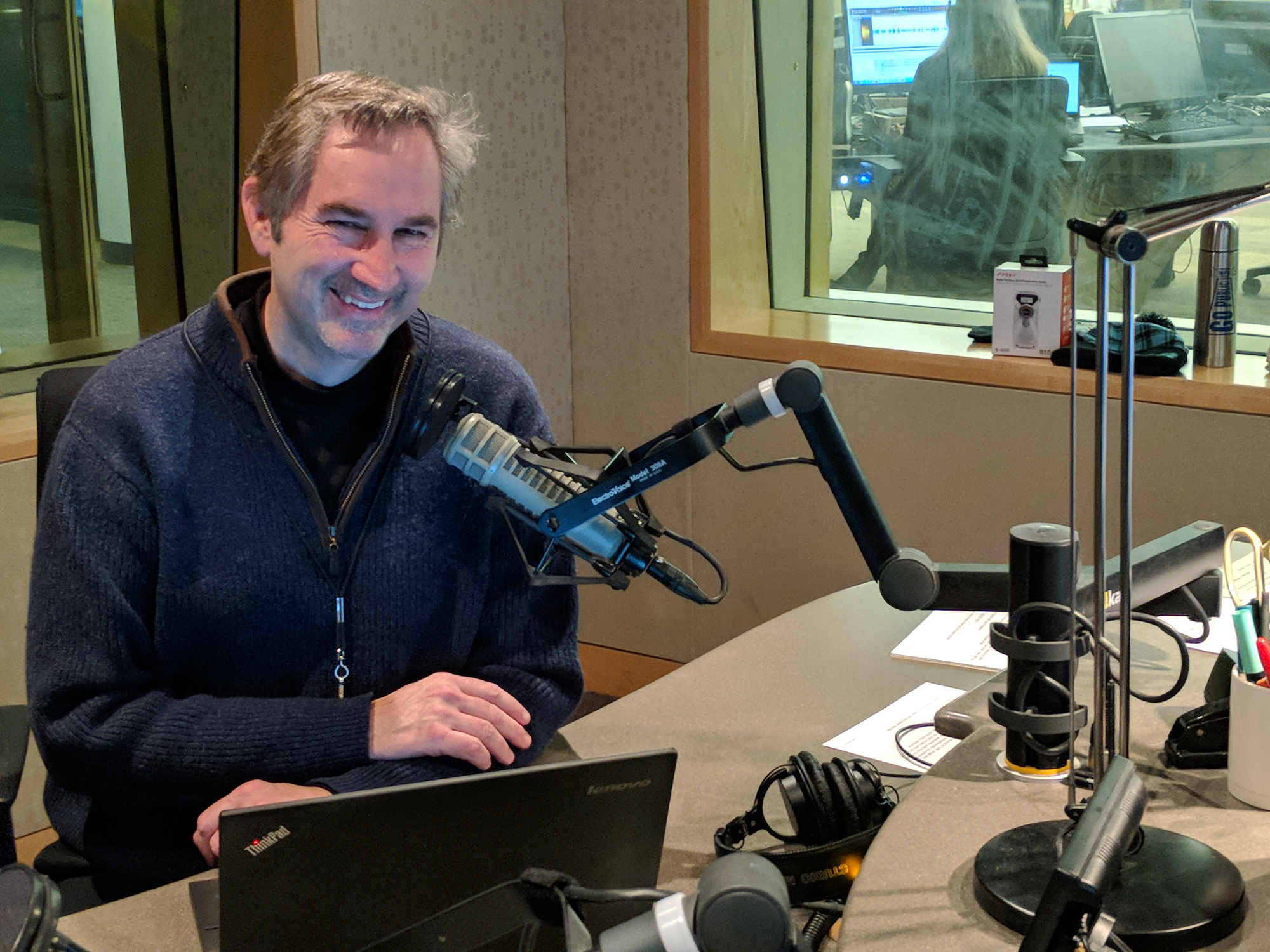 Wednesday Oct. 17, 2018
(Subject to change as events dictate)
9 a.m. – MPR News with Kerri Miller
NASA launched the New Horizons mission to Pluto in January 2006. It was a long-anticipated project that almost didn't happen.
As Alan Stern, planetary scientist and manager of the project, wrote in a new book he co-authored, "It was disappointing to me to learn that senior scientists insisted that a mission to Pluto wasn't justified simply for its exploration value."
Stern joined MPR News host Kerri Miller to discuss his new book, "Chasing New Horizons: Inside the Epic First Mission to Pluto," which he co-authored with David Grinspoon.
10 a.m.- 1A with Joshua Johnson
A record number of Native American candidates are running for office. They could have an outsized influence on the midterms. Both major parties are giving this community cause for concern. Whether its Senator Elizabeth Warren's DNA test, or new rules that make it harder for Native Americans to vote.
11 a.m. – 1A with Joshua Johnson
Kiese Laymon's new memoir "Heavy" lays out his life growing up in Mississippi. It's where he still works. And his latest work is also about weight: body weight, the weight of history, and the weight of lies.
12 p.m. – MPR News Presents
The Chief Justice of the United States, John Roberts spoke Tuesday afternoon at the University of Minnesota's Northrop Auditorium. Justice Roberts was interviewed by U of M law professor Robert Stein. This is the 2018 Stein Lecture. Supreme Court justices Sonia Sotomayor and Sandra Day O'Connor have been Stein Lecture guests previously.
1 p.m. – The Takeaway
For the governor's race, mid-term elections hang in the backdrop of recovery from Hurricane Michael.
2 p.m. – BBC NewsHour
Mike Pompeo finishes his swing through Saudi Arabia and Turkey. Where next for the Khashoggi case? A mass shooting in Crimea, a special report from Yemen and a taboo busting movie about the Catholic Church in Poland.
3 p.m. – All Things Considered
Iowa Democrats bring competition; the oldest fossils aren't fossils; Planet Money on the economics of apologies; women in prison: part three.
6:00 p.m. – Marketplace
Behind the scenes of luxury consignment company, The Real Real with the CEO in charge of it all. How consignment stores get those authentic name brands on the rack and then determine the price.
6:30 p.m. – The Daily
The battle for Missouri – Part two: The moderate. The abortion debate has become a proxy for the fight over the Democratic Party's future in the state.
When Democrats lost almost every race in Missouri in 2016, their party decided it needed to do something drastic. But the path they chose may have created an entirely new problem. https://t.co/iYKZa5E6jz

— The New York Times (@nytimes) October 17, 2018
7 p.m. – The World
The disappearance and likely murder of Saudi journalist Jamal Khashoggi is straining the US relationship with Saudi Arabia. There's mounting pressure on the Trump administration to hold Saudi Arabia accountable. But it's going to be tricky, given the deep ties between the two countries. And at the heart of those ties is oil… and money, lots of money flowing between the US and Saudi Arabia.
Host Marco Werman will explore both sides of that. First, Marco will speak with Eliot Brown of The Wall Street Journal about the extent of Saudi investment in Hollywood and Silicon Valley. Then, he'll speaks to Steven Cook at the Council on Foreign Relations about the extent of American investment in Saudi Arabia. Plus we'll hear how dependent the US actually is on Saudi oil at this point.
Also on the show today, The World's Matthew Bell tells us about a modern-day "great schism" affecting Orthodox Christianity right now. And reporter Catherine Osborn explores why Brazil's presidential election runoff could end up being decided more by what voters want to vote AGAINST than by their passion for either of the remaining candidates.
8 p.m. – Fresh Air
Comic, writer, and creator of the Netflix series Bojack Horseman, Raphael Bob Waksberg. Bojack is an animated comedy with a cast humans and animals. Bojack is horse, who is a depressed, alcoholic, and sexist former sitcom star. The series is comic and tragic. It's now in it's fifth season. Previously WaksbergG was a member of the Olde English Comedy Troupe.