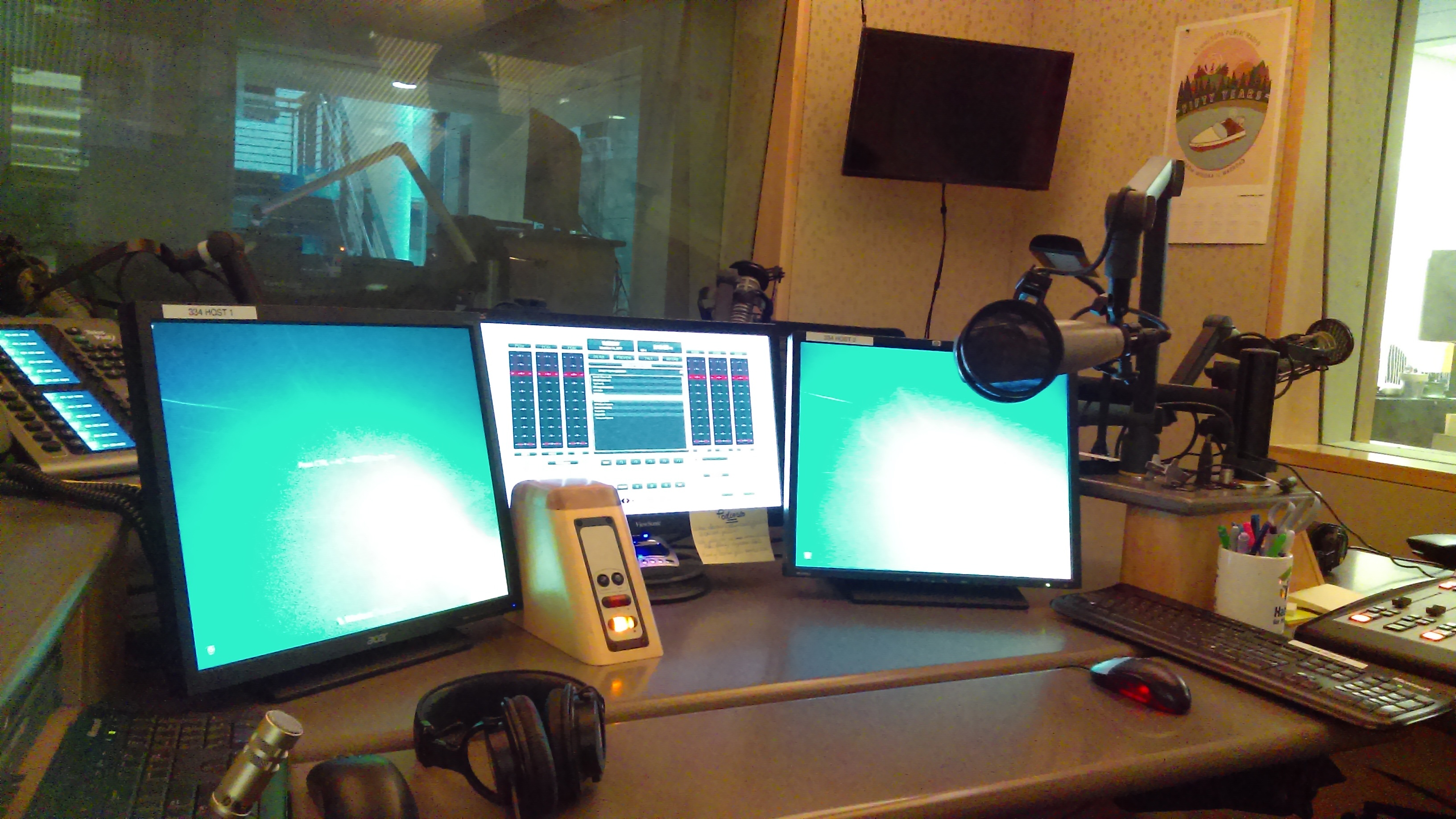 Tuesday Nov. 13, 2018
(Subject to change as events dictate)
9 a.m. – MPR News with Kerri Miller
Another installment of "This American Moment." Adam Hamilton, senior pastor of The United Methodist Church of the Resurrection in Leawood, Kansas, and author of "Unafraid: Living with Courage and Hope in Uncertain Times."
10 a.m.- 1A with Joshua Johnson
California's wildfires have killed dozens & hundreds remain missing. Governor Jerry Brown warns us that this is the new "abnormal." President Trump has threatened to cut funding to the state, blaming the fires on poor forest management.
Guests: Jody Jones, mayor of Paradise, California; Matt Tinoco, reporter, KPCC Southern California Public Radio; Noah Diffenbaugh, Kara J Foundation professor, Department of Earth System Science, Kimmelman Family Senior Fellow, Woods Institute for the Environment, Stanford University; Evan Halper, national reporter for the Los Angeles Times.
11 a.m. – MPR News at 11
Kiplinger recently released its rankings of the best and worst states for taxes and Minnesota joined Maryland, New York, Illinois, California among the highest-taxing states in the country. Minnesota ranks sixth in individual income tax burden and eighth in corporate income tax burden. Minnesota also boasts higher elevated sales tax than most other states.
Though Minnesota is not tax-friendly, it ranked second on a best places to live in a Politico survey and was graded 'A+' for quality of life. What are Minnesotans gaining from the high taxes in the state and is there hope for tax reliefs in the future?
Guests: Nan Madden, director of Minnesota Budget Project, an initiative of the Minnesota Council of Nonprofits; John Hinderaker, director of the Center of the American Experiment.
12 p.m. – MPR News Presents
Westminster Town Hall Forum: presidential historian Michael Beschloss, author of a new book, "Presidents of War: The Epic Story, from 1807 to Modern Times."
1 p.m. – The Takeaway
The Trump Administration instituted a new policy change, effective on Saturday, that would change the way asylum is handled in the U.S.
Election Day was in many places a referendum on criminal justice reform, which has managed to secure bipartisan support in many states. Where was support from both political parties able to move the needle and what are the implications for who will be driving this issue going forward?
There's an epidemic of gun violence in this country. Doctors are on the frontlines this crisis. Can they be part of the cure?
2 p.m. – BBC NewsHour
An upsurge in fighting between Israel and militants in Gaza.
3 p.m. – All Things Considered
Cook, Minn., loses its grocery store to fire; the firefighters battling California's wildfires; how the midterms affect money matters; high school seniors and affirmative action; Wade Goodwyn on the Hemingway Project.
6:00 p.m. – Marketplace
Life after auto plants. Despite massive federal bailouts, some auto manufacturing towns couldn't recover from the financial crisis 10 years ago and had to build a new economy.
6:30 p.m. – The Daily
President Trump says the nuclear threat from North Korea is over. But new satellite images of hidden missile bases suggest that the situation has only worsened since his meeting with Kim Jong-un, the North Korean leader.
Guest: David E. Sanger, a national security correspondent for The Times and the author of "The Perfect Weapon: War, Sabotage, and Fear in the Cyber Age."
7 p.m. – The World
This is Day One for the trial of legendary drug-kingpin El Chapo in Brooklyn. There's never been a case like this in the US before and New York City is using extraordinary measures to guarantee the safety of the jurors, the public and the defendent himself. We'll hear what the scene was like at the courtroom. We're also looking into how business has been for the Sinoloa cartel since El Chapo was last arrested and extradited to the US.
Also, seven people have been killed in a flare up of violence between Israel and Palestinian militants in Gaza. The World's Matthew Bell reports on what's at stake for both sides.
We also check in with California wildfire survivor Ellen Vandenberg. We heard her on the show yesterday, describing how she was stuck in standstill traffic with her five month-old as the flames approached. She is now reunited with her husband and staying with relatives.
Plus, we talk to Bloomberg's Michael Smith about his story about how 7-Eleven used ICE raids to punish its own franchise owners.
8 p.m. – Fresh Air
Writer and film historian Karina Longworth is known to many for her podcast You Must Remember This, which looks at the secret and forgotten history of the golden age of Hollywood. She has a new book, "Seduction: Sex, Lies & Stardom in Howard Hughes's Hollywood".