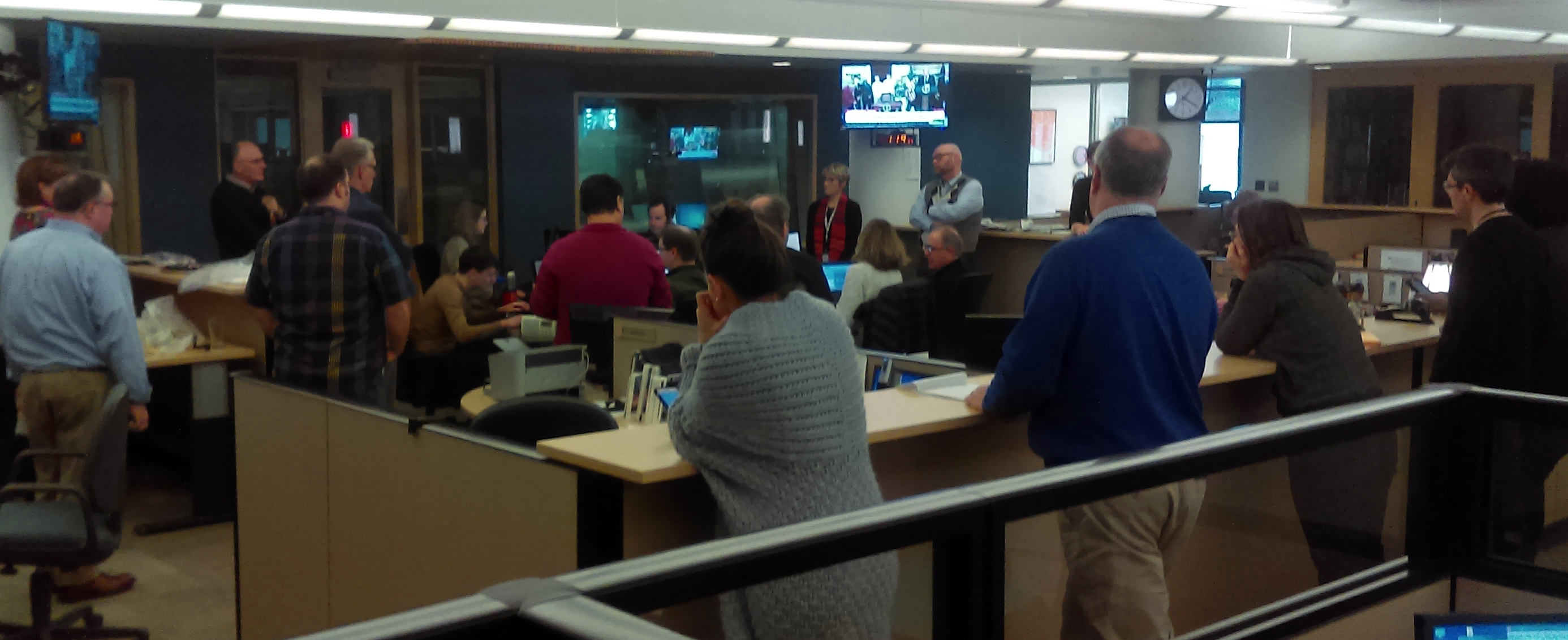 Wednesday Nov. 28, 2018
(Subject to change as events dictate)
9 a.m. – MPR News with Kerri Miller (Catharine Richert hosts)
Age may be just a number, but when it comes to giving birth it's a consequential one. A new report outlines how things like education, geography, and politics have a major impact on the age when women become mothers for the first time—and why that age matters so much to that mother's career trajectory and her earning potential.
Guests: Elise Gould, senior economist at the Economic Policy Institute; Rhonda Vonshay Sharpe, founder and president of WISER (Women's Institute for Science, Equity and Race)
10 a.m.- 1A with Joshua Johnson
Doctors say gun violence in America is a crisis that needs to be fixed. They've now started a movement calling for more research & better training. But the NRA says physicians should "stay in their lane." Can this public health message address the concerns of gun rights supporters, and save lives?
Guests: Dr. Garen J. Wintemute, emergency room physician, professor, director of the Violence Prevention Research Program, University of California, Davis; Lisa Hagen, Guns And America's Reporting Fellow, WABE in Atlanta, Georgia.
Then, we're deconstructing the process of applying for asylum.
Guest: Jayesh Rathod, law professor, director of the Immigrant Justice Center, American University Washington College of Law.
11 a.m. – MPR News at 11
We're all familiar with the rituals surrounding religious life: weddings, funerals, holidays and baptisms. But what about rituals for secular people?
Guest: Isabel Russo, head of ceremonies, Humanist UK.
12 p.m. – MPR News Presents
Hibbing, Minn. native Bethany McLean of Vanity Fair magazine, author of "Saudi America: The Truth About Fracking and How It's Changing the World." She also wrote the book, "The Smartest Guys in the Room: The Amazing Rise and Scandalous Fall of Enron" and "All the Devils Are Here: The Hidden History of the Financial Crisis." This program is from the "Climate One" series.
1 p.m. – The Takeaway
Facebook's leadership say people need to trust their platform, but does anyone trust their leadership? Facing crises after crisis, we're asking whether the social media company can be held accountable, or if it's too big to fail.
Also: What happened on Election Day in Mississippi; 362 farm workers died in workplace accidents across the country between 2011 and 2016 — and the federal government can't launch an investigation to determine who should be held accountable; and a massive piece of artwork called Orbital Reflector is being launched into space this weekend, and will apparently be visible from any place on Earth.
2 p.m. – BBC NewsHour
Is the U.S. Senate about to curb U.S. involvement in Yemen? Also: The Dutch rail company compensating the son of Auschwitz deportees; and China's gene-editing scientist tries to justify his experiments.
3 p.m. – All Things Considered
The world chess championship; the Mississippi Senate race; electric cars and tax credits; millions face pension shortfalls; Planet Money on beef.
6:00 p.m. – Marketplace
For business owners around the country, the risk of losing it all over a loan is on the rise. In this episode: how lenders legally prey on small businesses.
6:30 p.m. – The Daily
The special counsel's office says that Paul Manafort, the president's former campaign chairman, repeatedly lied to investigators, even after agreeing to cooperate in the Russia inquiry. Meanwhile, The Guardian is reporting that Mr. Manafort met with Julian Assange, the head of WikiLeaks, in 2016 — a meeting the special counsel seems to know nothing about.
Guest: Michael S. Schmidt, who has been covering the special counsel investigation for The New York Times.
7 p.m. – The World
A new rule proposed by the Trump administration could have a chilling effect on immigrant families who are entitled to food stamps or low-income housing. Some moms with green cards are cancelling their children's benefits, just to avoid trouble with authorities.
A Dutch railroad company will compensate individuals whose Jewish relatives were deported on its trains to Nazi death camps.
The decade long civil war in Colombia ended and that's led former fighters to seek new careers.
And the popularity of Spongebob Squarepants around the world.
8 p.m. – Fresh Air
Guest:Trauma surgeon Joseph Sakran.
When the NRA tweeted earlier this month that anti-gun doctors should "stay in their lane," Sakran responded by launching the Twitter handle "ThisIsOurLane" which has mobilized other doctors around gun violence. Sakran is Director, Emergency General Surgery at Johns Hopkins University Hospital in Baltimore where he says he treats gun shot victims every day. He is also a victim of gun violence. He was a bystander at a basketball game in high school when he was shot in the neck.