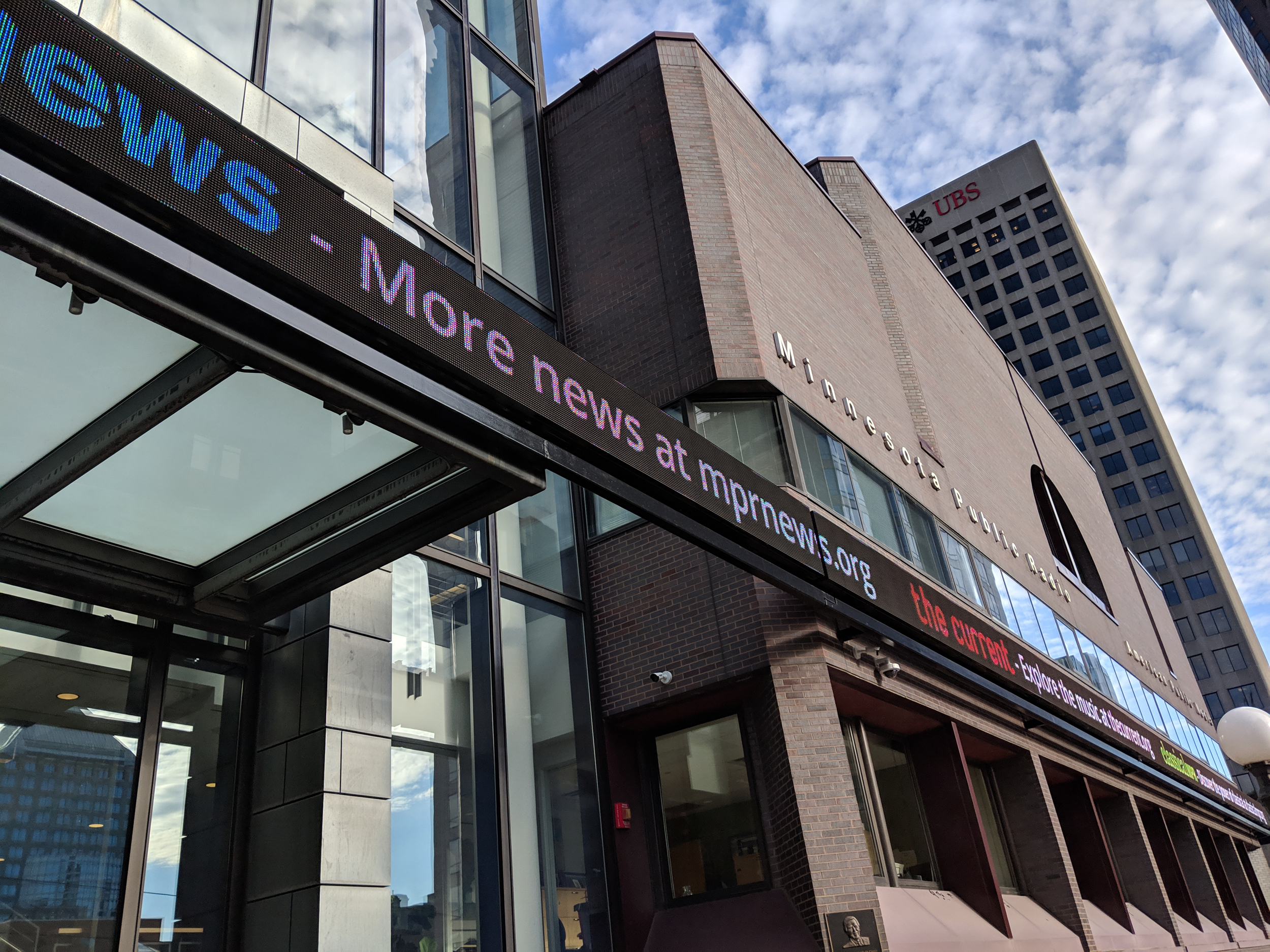 Monday Nov. 5, 2018
(Subject to change as events dictate)
9 a.m. – MPR News with Kerri Miller
The week ahead in politics with the Political Junkie, Ken Rudin.
9:30 a.m. – Local political consultants will tell Miller what buzz they're hearing about the campaigns.
Guests: Republican Mike Zipko, founder of Zikpo Strategy and Denise Cardinal, executive director of Win Minnesota.
10 a.m.- MPR News with Kerri Miller
Brian Bakst will stop by the studio to talk about the race between incumbent Senator Tina Smith and Republican Representative Karin Housley. Then, they'll listen to some of the Senate debate between Housley and Smith that will be hosted by MPR's Cathy Wurzer on Sunday, Nov. 4 at the Fitzgerald Theater. Bakst and Miller will also talk about the Governor's race between Republican Jeff Johns and DFL'er Tim Walz. To close the hour, Miller will be joined by Kathryn Pearson, a political science professor, to talk about other key races around the state.
11 a.m. – MPR News with Angela Davis
Pollsters from around the region, including Brad Coker of Mason Dixon Polling, talk about Minnesota races. Barry Burden from the University of Wisconsin-Madison discusses Gov. Scott Walker's re-election bid and other races in Wisconsin; and Ann Selzer, who runs her own polling organization in Iowa, called Selzer and Company.
Angela Davis puts your questions about voting in Minnesota to Hennepin County Elections Manager Ginny Gelms.
12 p.m. – MPR News Presents
A rebroadcast of the final debate of the 2018 election: The Minnesota U.S. Senate debate held at the Fitzgerald Theater on Sunday evening. State Sen. Karin Housley and U.S. Sen. Tina Smith. Moderated by MPR's Cathy Wurzer.
1 p.m. – The Takeaway
Why writer Roxane Gay says that disillusionment isn't an argument for staying home when democracy is on the line.
2 p.m. – BBC NewsHour
As the US secretary of state says he will exert 'relentless' economic pressure on Iran, we hear how the Iranian public are coping with sanctions . Newshour's Tim Franks is in New Jersey ahead of the mid-terms; and Russia's shadowy military intelligence agency celebrates its centenary .
3 p.m. – All Things Considered
The hopes and fears of Latino voters; gamer haters; Mid-terms and Trump; the demographics to watch on Election Day.
6:00 p.m. – Marketplace
A conversation with Terence Nance, creator of "Random Acts of Flyness." HBO's new variety show is unafraid to take on issues on gender, race, and violence.
6:30 p.m. – The Daily
Two of the key groups that helped elect Donald J. Trump in 2016 were white women and evangelicals. Now, in the midterm elections, white women are turning away from the president and his party, while evangelicals are sticking with him. We look at what happens when you're both.
Guests: Annie Brown, a producer for "The Daily"; Tess Clarke, who spoke to us about how evangelical Christianity informs her vote; Elizabeth Dias, who covers faith and politics for The New York Times.
7 p.m. – The World
The World's Rupa Shenoy is in Georgia to report on one of the most-watched races in the country: the contest for governor there between Democrat Stacey Abrams and Republican Brian Kemp. Rupa is reporting on how the big issues of immigration and citizenship have influenced a race that's also been beset by allegations of voter suppression.
We'll also check in with New York Times correspondent David Sanger, who's been looking at how concerns about outside interference in the US midterms isn't just limited to meddling in the voting process itself. There are also fears that key infrastructure that could affect the voting – like the power grid or voter information websites – could be targeted.
Also today, The World's Carolyn Beeler reports on a new study that found mining one dollar's worth of bitcoin uses more energy than mining a dollar's worth of gold. It's the latest in a string of studies trying to pinpoint the energy used, and the carobon footprint, in how cryptocurrencies work.
And, reporter Amy Martin tells us that the Sámi peoples in the Arctic regions of Scandinavia are starting to reassert their cultural identity, after centuries on the margins. They say the climate crisis can't be solved without perspectives like theirs.
Plus host Marco Werman shares more "mood music" suggestions from our listeners – as in, songs you can turn to for help, calm or a readjustment in your mood on those days when the news is just too much.
8 p.m. – Fresh Air
Religion scholar Elaine Pagels. She's written a new book , "Why Religion," that is part memoir and part biblical study about how she turned to ancient Jewish and Christian texts for solace after the death of her young son and her husband 30 years ago. Her book "The Gnostic Gospels" was a best seller and won the National Book Award. Pagels is a professor of religion at Princeton University.