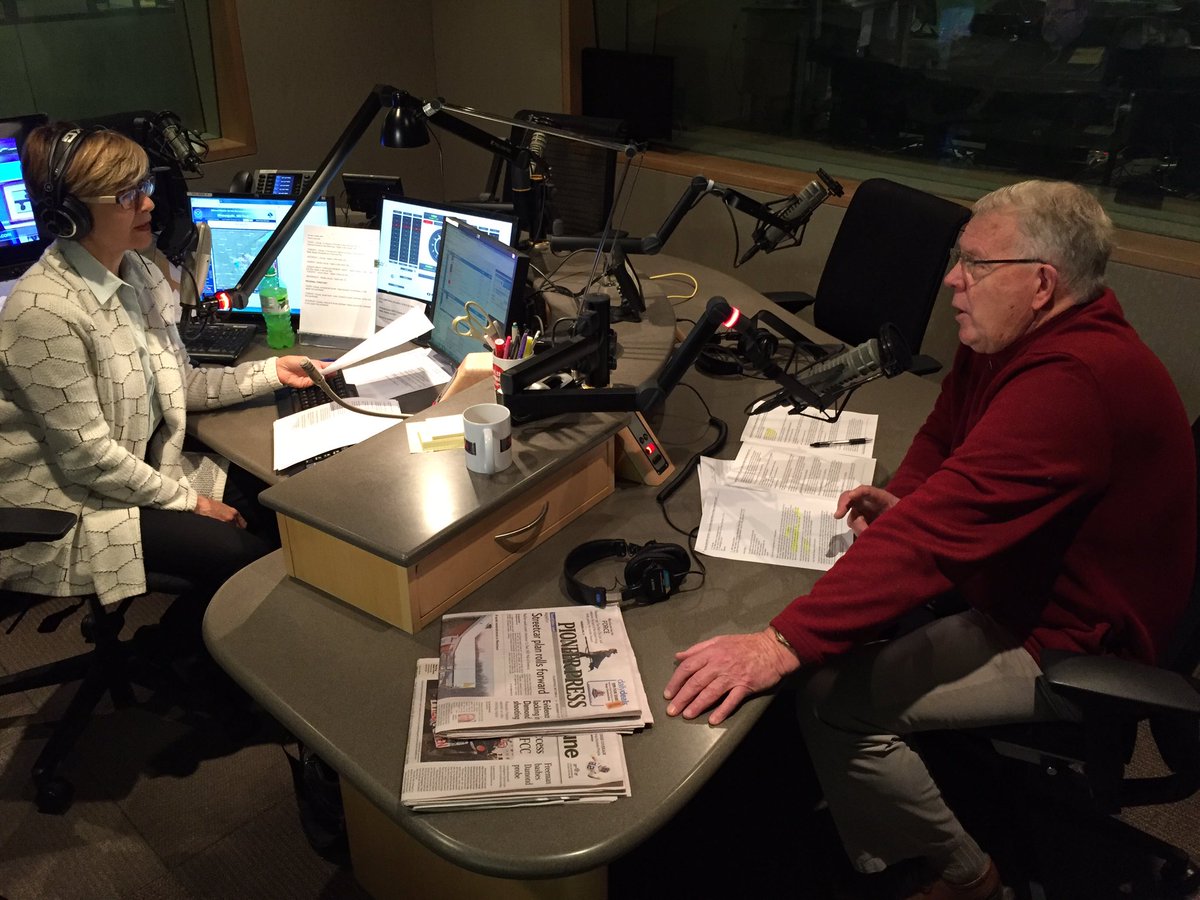 Friday Nov. 9, 2018
(Subject to change as events dictate)
9 a.m. – 1A with Joshua Johnson
Domestic news roundup. We're going to be hearing a lot about Matthew Whitaker. Whitaker is now acting attorney general, filling in for Jeff Sessions, who was forced out Wednesday. And it's likely Whitaker's appointment will change how the White House handles the Russia investigation.
Fox News host Sean Hannity faced criticism, including some from his colleagues for speaking at a rally with President Trump on the eve of the midterm elections.
And new information came to light this week that Motel 6 "gave guest lists to Immigration and Customs enforcement ages," as NPR reports. The chain is paying out millions in a settlement.
Guests: Eliana Johnson, White House reporter, Politico; Sheryl Gay Stolberg, Washington correspondent, The New York Times; Asawin Suebsaeng, White House reporter, The Daily Beast.
10 a.m.- 1A with Joshua Johnson
International News roundup. On Monday, the Trump administration imposed sanctions on Iran. The New York Times described the package as "the most significant part of President Trump's decision last May to abandon the Iranian nuclear agreement of 2015, which he has described as a disaster." The Iranian economy is already struggling, and many experts say these sanctions will hurt. What's behind the Trump administrations latest moves on Iran, and how did the Iranian government respond?
President Trump also called off a proposed meeting with Russian president Vladimir Putin this week, but the Kremlin said the two leaders would have an "abbreviated discussion" with more detailed talks coming later this month. The two leaders are scheduled to head to Paris this weekend upon the 100th anniversary of the end of World War I.
Hundreds of thousands of Yemeni citizens are trapped in the port city of Hodeida as fighting continues in the country's civil war. The Washington Post reports that residents have remained confined inside their houses.
Guests: Jennifer Williams, foreign editor, Vox; David Lawler, world news editor, Axios; Imtiaz Tyab, host, "The Take" from Al-Jazeera.
11 a.m. – MPR News at 11
Politics with Mike Mulcahy. We'll look at what happened in Minnesota in Tuesday's election – and what it all means.
Guests: Todd Rapp, DFL political strategist; Brian McDaniel, Republican political strategist
12 p.m. – The Takeaway
The midterms are over so what's next? And what isn't.
1 p.m. – Science Friday
How does where you live determine what lives in you? How moving to the U.S. alters your gut bacteria: according to new research, some microbes move out and quickly. Plus: What is it about fall that makes you crave pumpkin spice?
2 p.m. – BBC NewsHour
Germany commemorates the eightieth anniversary of Kristallnacht, the program that began the Nazi persecution of Jews.
3 p.m. – All Things Considered
The week in politics; mass shootings and the national psyche; whatever happened to the refugees in Mexico; can an infrastructure plan be bipartisan?
6:00 p.m. – Marketplace
An inside look at Commerce's exemption process. Since the steel and aluminum tariffs were announced, the Commerce Department has been deciding which American companies are exempt from the tariffs and which aren't.
6:30 p.m. – The Daily
How Democrats flipped the House. In this year's midterm elections, Democrats were battling for House seats in a range of districts. We look at how the party's leaders came up with a winning strategy to use across vastly different places.
Guests: Kate Zernike, a political reporter for The New York Times; Jonathan Martin, who covers national politics for The Times.
7 p.m. – The World
President Trump says the US needs to fix what he calls "the worst laws in the world" when it comes to immigration. His latest fix? An executive order that restricts where migrants can apply for asylum in the United States. The order will require asylum seekers to use official US ports of entry, which contradicts standing US and international law. Host Marco Werman does a reality check on the new asylum rules with Sirine Shebaya, a civil rights lawyer based in Washington.
Then, reporter Jude Joffe-Block takes us to Nogales, Arizona, where US troops are now deployed along the Mexican border. They were sent there by President Trump, who gave the order ahead of the midterm elections. Joffe-Block heard from residents there – in both the Arizona city and in Nogales, Mexico – about how they feel about the military presence in their midst.
Also today: The World's Jason Margolis has the story of a New Hampshire man who stumbled onto a largely overlooked moment in history. It was an international conference in the late 1930's where the Dominican Republic was the only nation that said it was willing to take in Jewish refugees fleeing Hitler's Germany, all of the 31 other nations in the conference said, 'No.'
Plus, we hear how El Yunque National Forest in Puerto Rico is recovering from the devastation caused by Hurricane Maria.
8 p.m. – Fresh Air
Musician and astrophysicist Brian May. He was the guitarist and songwriter for the band Queen. The new film Bohemian Rhapsody is about Freddie Mercury and the band. Terry Gross talked with May in 2010 upon the publication of his book, Villages Lost and Found, with Elena Vidal. It's was a collection of the stereoscopic photographs of T. R. Williams. May has been collecting Williams' work for decades. In 2007, he received a PhD. in astrophysics and is now the Chancellor of Liverpool John Moores University.