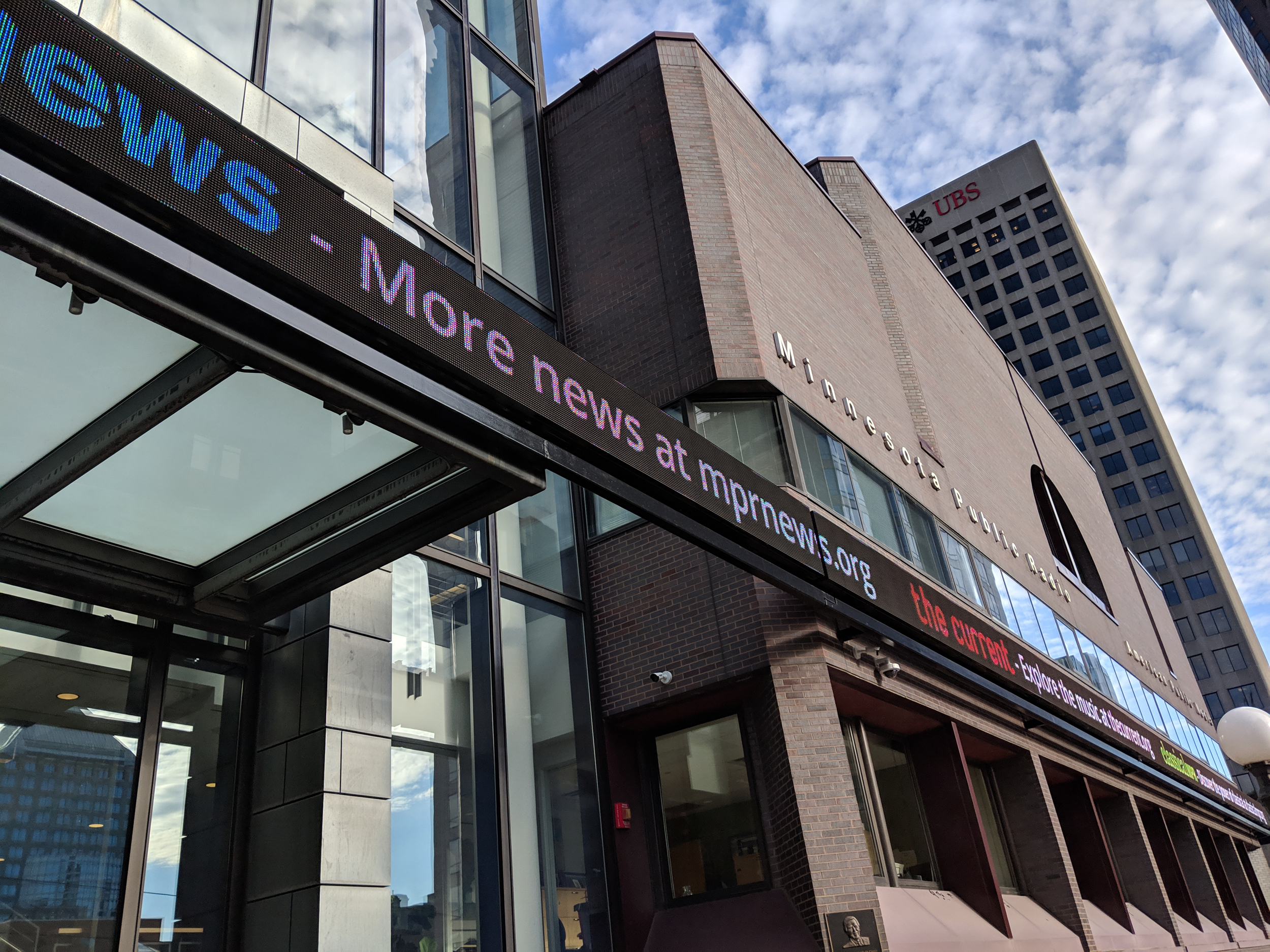 Monday Dec. 17, 2018
(Subject to change as events dictate. This page is updated throughout the day.)
9 a.m. – MPR News with Kerri Miller (Euan Kerr hosts)
The Political Junkie. Ken Rudin looks ahead to the week in politics.
9:20 a.m. -Britain continues to struggle to negotiate a Brexit deal with the European Union. On Wednesday British Prime Minister Teresa May faced a no-confidence vote within her own party over the way she's put together the agreement. What is going on with Brexit and what does it mean for Europe and the UK? MPR News host Euan Kerr leads a discussion on Brexit.
Guests: Amanda Sloat, Foreign Policy Senior Fellow at Brookings; Stephen Castle, New York Times London correspondent.
10 a.m.- 1A with Joshua Johnson
Federal prosecutors are investigating President Trump's inaugural committee. And his former personal attorney Michael Cohen is speaking out, about the lies he told, and the lies being told about him.
Guest: Rebecca Ballhaus, Wall Street Journal reporter covering the White House and money in politics.
11 a.m. – MPR News with Angela Davis
The Clay County Jail opened this fall after a remodel, and they've incorporated a mental health wing. This part of the jail is less noisy and is separated from the general population. The goal is to allow inmates who are struggling with their mental health to receive the treatment they need. On top of that, they'll train everyone on staff in crisis intervention and they'll bring in two mental health practitioners from the community to work in the jail full time. They're also working on community-based support for inmates once they leave the jail.
Guests: Alisa Roth, Mental health reporter at MPR News and author of "Insane: America's Criminal Treatment of Mental Illness"; Rhonda Porter, Clay County's social services director, who was involved in planning for mental health programs in the new jail; Michael Walker, Assistant Professor of Sociology at the University of Minnesota
12 p.m. – MPR News Presents
The international Climate Conference in Poland concluded on Friday. Hear a year-end progam from the Climate One series: "Fire and Water: A Year of Climate Conversations." Hosted by Greg Dalton.
1 p.m. – The Takeaway
Senator Tom Udall of New Mexico on the Congressional response needs to be to the death of a girl on the southern border; the New York Times' Declan Walsh on the aid that has been allocated to Yemen and whether it's reached the areas and individuals that need it most; the new Spiderman movie.
2 p.m. – BBC NewsHour
The British prime minister Theresa May says that another referendum on Brexit would be damaging for democracy – but when is it right to hold such a test of public opinion; Two studies prepared for the United States Senate says Russian operatives used every major social media platform in an attempt to influence the 2016 Presidential Election; And we take a trip down the River Congo – and gain fresh insights into the DRC.
3 p.m. – All Things Considered
Conditions in Yemen; Marxists v. Marxists in China; Holiday traditions you hate; What happens if there's a shutdown?
6:00 p.m. – Marketplace
Many Americans were close to retirement when the financial crisis hit, and lost everything. A look at the efforts some have made, in hopes of finding financial recovery.
6:30 p.m. – The Daily
It was never clear what motivated Rod J. Rosenstein, the deputy attorney general, to hand the investigation of Michael D. Cohen, President Trump's former lawyer, over to career prosecutors in New York rather than to the special counsel. With that investigation now implicating the president in serious campaign finance violations, we look at how fateful that decision may be.
Guests: Neal Katyal, a lawyer who drafted the rules that govern special counsel investigations; Michael S. Schmidt, who has been covering the special counsel investigation for The New York Times.
7 p.m. – The World
We're looking for clues behind the death of a 7-year-old girl in US Border custody.
We trace her 2000-mile journey back to Guatemala. And look at conditions in her village.
Also, US military drones killed 62 militants in Somalia over the weekend. We learn what the US is doing there.
And, from Russia, President Putin's plan to take control of his nation's rap scene.
8 p.m. – Fresh Air (Dave Davies hosts)
Historian David W. Blight is the author of the new book Frederick Douglass: Prophet of Freedom. The book is on the New York Times, Wall Street Journal and Times top 10 books of the year list. Blight is a professor at Yale University and is the Director of the Gilder Lehrman Center for the Study of Slavery, Resistance and Abolition.