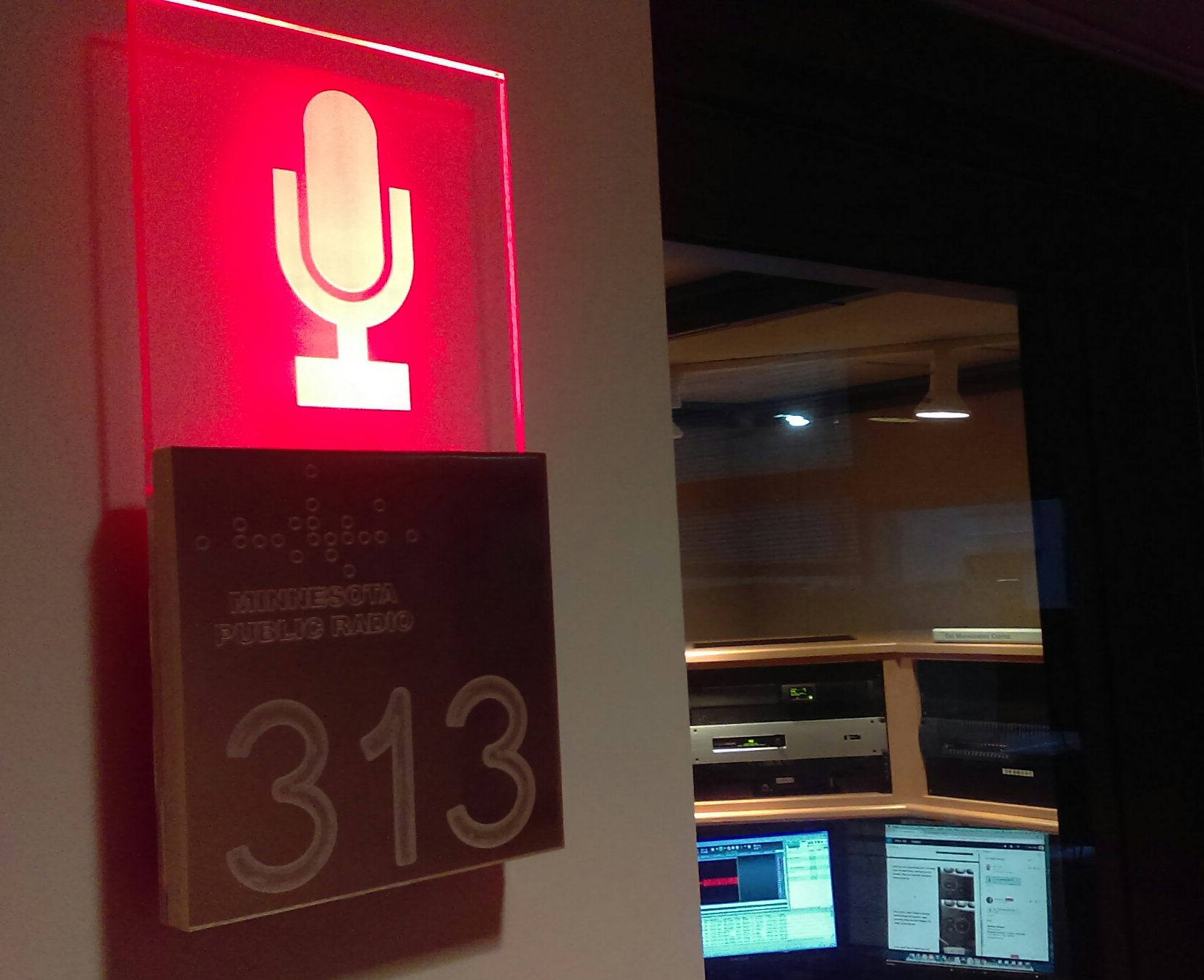 Tuesday February 12, 2019
(Subject to change as events dictate. This page is updated throughout the day.)
9 a.m. – MPR News with Kerri Miller
In the #MeToo era people like to remind each other to believe women. But do women do a good job of believing each other? How can women support each other and be better allies across racial lines? (Rebroadcast)
Guests: Taiyon Coleman, assistant professor of English literature at St. Catherine's University; Stephanie Williams O'Brien, co-lead pastor of Mill City Church and adjunct professor and program director at Bethel Seminary.
10 a.m.- 1A with Joshua Johnson
It's been a bruising couple of months for the journalism industry. Some estimates suggest over 2,000 journalists lost their jobs in a slew of layoffs at BuzzFeed, Vice, Gannett, The Miami Herald and HuffPost. Many, many talented reporters and editors were let go. At a time when there seems to be more news (and more interest in news) than ever, why is the journalism industry doing so dismally?
Guests: Ben Smith, editor-in-chief, BuzzFeed News; Rick Edmonds, media business analyst, the Poynter Institute.
11 a.m. – MPR News with Angela Davis
We speak with two guests about The Minnesota Orchestra's hunt for a new music director. And then we take a listen to an interview with Sheila E. on the day before her 61st birthday. (Rebroadcast)
Guests: Brian Newhouse, managing director of Minnesota Public Radio/American Public Media's classical programming; Bill Eddins, Music Director Emeritus of the Edmonton Symphony Orchestra and a frequent guest conductor of major orchestras throughout the world; Sheila E., internationally-famous drummer and songwriter
12 p.m. – MPR News Presents
On Abraham Lincoln's birthday, a documentary from the Humankind series called "The Freed People." It's a documentary about post-Civil War America. How newly freed slaves handled the transition to freedom. Most had no homes or jobs, and were separated from their families.
1 p.m. – The Takeaway
More teachers go on strike. Why one says educators deserve radical change or more will leave the profession altogether.
2 p.m. – BBC NewsHour
Our correspondent in Caracas has an interview with the Venezuelan president Nicolas Maduro; the politically controversial trial of Catalan separatists gets underway in Madrid; and police in Turkey arrest arrest more than 1,000 people.
3 p.m. – All Things Considered
The shutdown deal; the psychology of school shooters; understanding vaccine hesitancy; Florida arms teachers; and the trade war is about to hit consumers.
6:00 p.m. – Marketplace
As the debate over enforcement of the U.S.-Mexico border continues, a look at how stricter border control affects the economic lives of Mexican citizens near the border.
6:30 p.m. – The Daily
From the moment he was confirmed, Chief Justice John G. Roberts Jr. has been a reliable conservative on the Supreme Court. So why did he just side with the court's more liberal members to preserve abortion rights in Louisiana?
Guest: Adam Liptak, who covers the Supreme Court for The New York Times.
7 p.m. – The World
Negotiators in Washington say they've reached a tentative deal to avoid a government shutdown. That deal does not include all the money President Trump has demanded for his border wall. But Trump still insists the wall is going up anyway. With all of that in the background, we're looking into whether an expansion of existing barriers along the border with Mexico would impact drug smuggling. The president often mentions drug trafficking as a reason a wall is needed, but experts say the wall would not have as much impact as the White House suggests.
Also, Venezuela's embattled president Nicolas Maduro told the BBC that he thinks the Klu Klux Klan is running the White House. We'll hear more from Maduro, who describes the crisis in Venezuela as part of larger international conflict, along with other dissenting voices both inside and outside Venezuela.
And we continue our series from Hungary. Today, The World's Orla Barry reports on where most Hungarians get their news, and how much control the country's far-right government has over that.
8 p.m. – Fresh Air
Behavioral neuroscientist Judith Grizel studies the brain and the root causes of addiction and is the author of the new book, Never Enough: The Neuroscience and Experience of Addiction. She's a recovering addict who has been 30 years sober. She is a professor of psychology at Bucknell University.