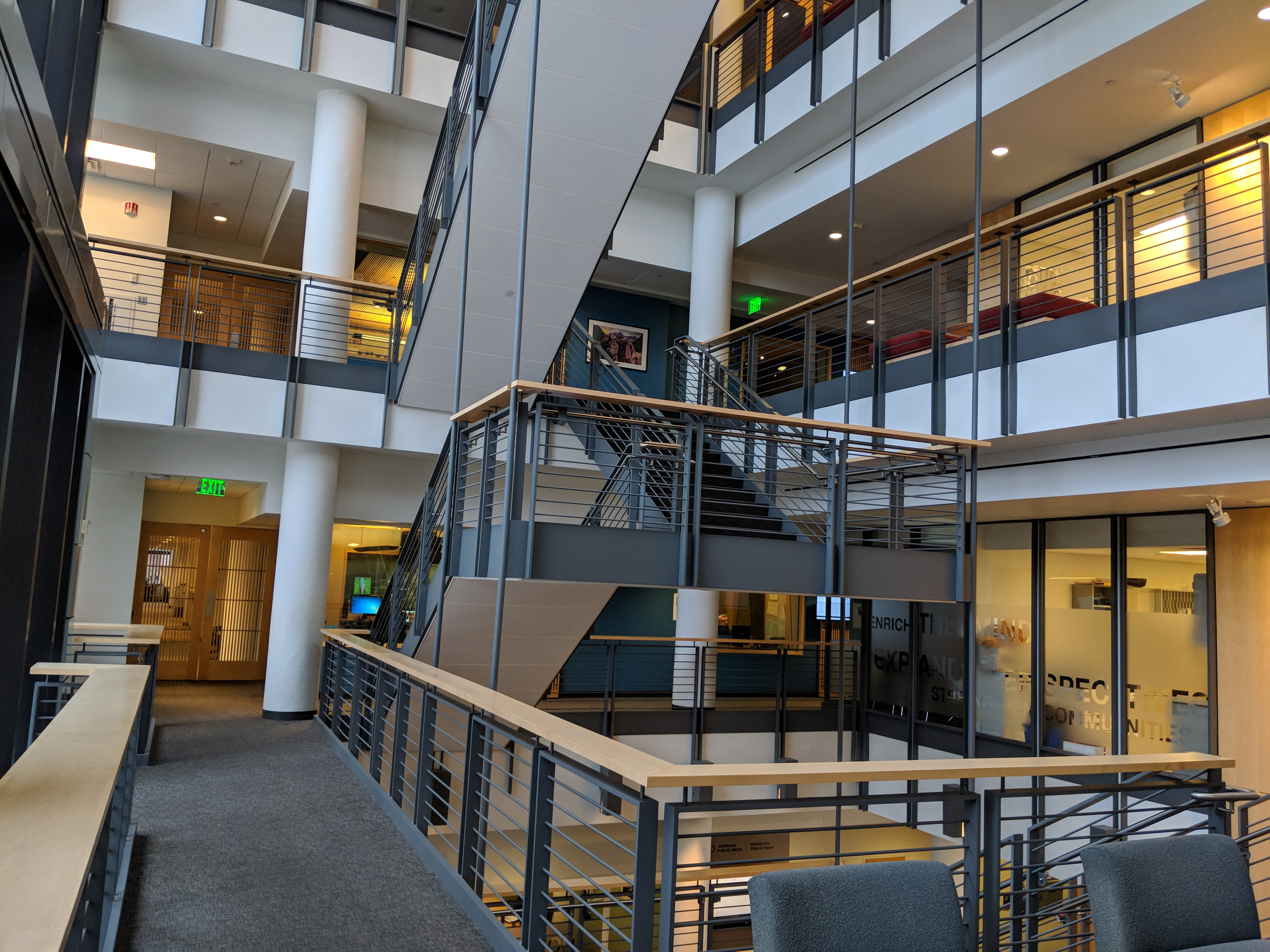 Wednesday Feb. 13, 2019
(Subject to change as events dictate. This page is updated throughout the day.)
9 a.m. – MPR News with Kerri Miller
Minnesota Rep. Ilhan Omar's recent Tweet was met with cries of antisemitism. She apologized "unequivocally," but the firestorm rages on. Is it possible to have a nuanced discussion about Israel's policies and America's support of them? How do we have enlightened conversation in a political arena that thrives on hair-trigger altercations and political caricature? Might Omar's words even be constructive in that debate?
Guests: Logan Bayroff, director of communications at J Street, the "political home for pro-Israel and pro-peace Americans". Additional guest TBA.
10 a.m.- 1A with Joshua Johnson
Dave Cullen says the Parkland School shooting in Florida "changed everything." How much? And what's the past year been like for those who lost some of their best friends?

11 a.m. – 1A with Joshua Johnson
Last year, 1A host Joshua Johnson sat down with Fresh Air Host Terry Gross to talk about the art of interviewing. Gross and Johnson are both heard by millions of public radio and podcast listeners each day.
12 p.m. – MPR News Presents
History professor Michelle Nickerson speaks about the centuries-long history of "fake news" in the US, from the earliest partisan newspapers to sensationalized "yellow journalism" to the elusive "truth" and "facts" in today's cable news and social media. From the Minnesota Historical Society's "History Forum" series, recorded in January
1 p.m. – The Takeaway
How President Trump's wall could put border towns underwater.
2 p.m. – BBC NewsHour
Why is Australia reopening a controversial detention centre for asylum seekers; is a Green New Deal the best way to save the planet?
And a black leopard caught on camera for the first time in more than a century.
3 p.m. – All Things Considered
Paying for the wall; a year since Parkland; Harley goes electric; dog show junior handlers.
6:00 p.m. – Marketplace
Los Dreamers and the economic future. You're a kid — maybe a teenager — born here to undocumented parents. But they're being deported. Do you go, too?
6:30 p.m. – The Daily
A New York Times investigation found that inside a Brooklyn jail, more than 1,000 inmates were locked inside freezing cells for 23 hours a day, prompting an inquiry by the Justice Department. But the involvement of the Justice Department may not be the turning point it appears to be.
Guest: Annie Correal, who covers New York for The Times.
7 p.m. – The World
The head of Rappler, a news website critical of the government in the Philippines, has been arrested. Maria Ressa is facing a "cyber-libel" accusation from the government of Philippine President Rodrigo Duterte, and Duterte has denounced Rappler as "fake news." Host Marco Werman speaks with a member of Rappler's investigative unit who was in the newsroom when Ressa was arrested.
We'll also hear from the Committee to Protect Journalists and put the struggles over press freedom in the Philippines in a global context.
Also today, we conclude our series on politics in Hungary. The World's Orla Barry looks at the ways politics in Hungary, which has seen a rise in support for far-right parties, has kept women out of positions of power in the country.
Plus, a town in the Russian Arctic struggles to cope with a polar bear invasion.
8 p.m. – Fresh Air
Journalist Franklin Foer is national correspondent for The Atlantic magazine. His article for the current edition is "Russian Style Kleptocracy is Infiltrating America." Foer has also been following the Mueller investigation and wrote about Paul Manafort in the 2018 article "American Hustler: How Paul Manaford Helped Corrupt Washington and Laid the Groundwork for the Subversion of American Politics." It's been nominated for a National Magazine award.