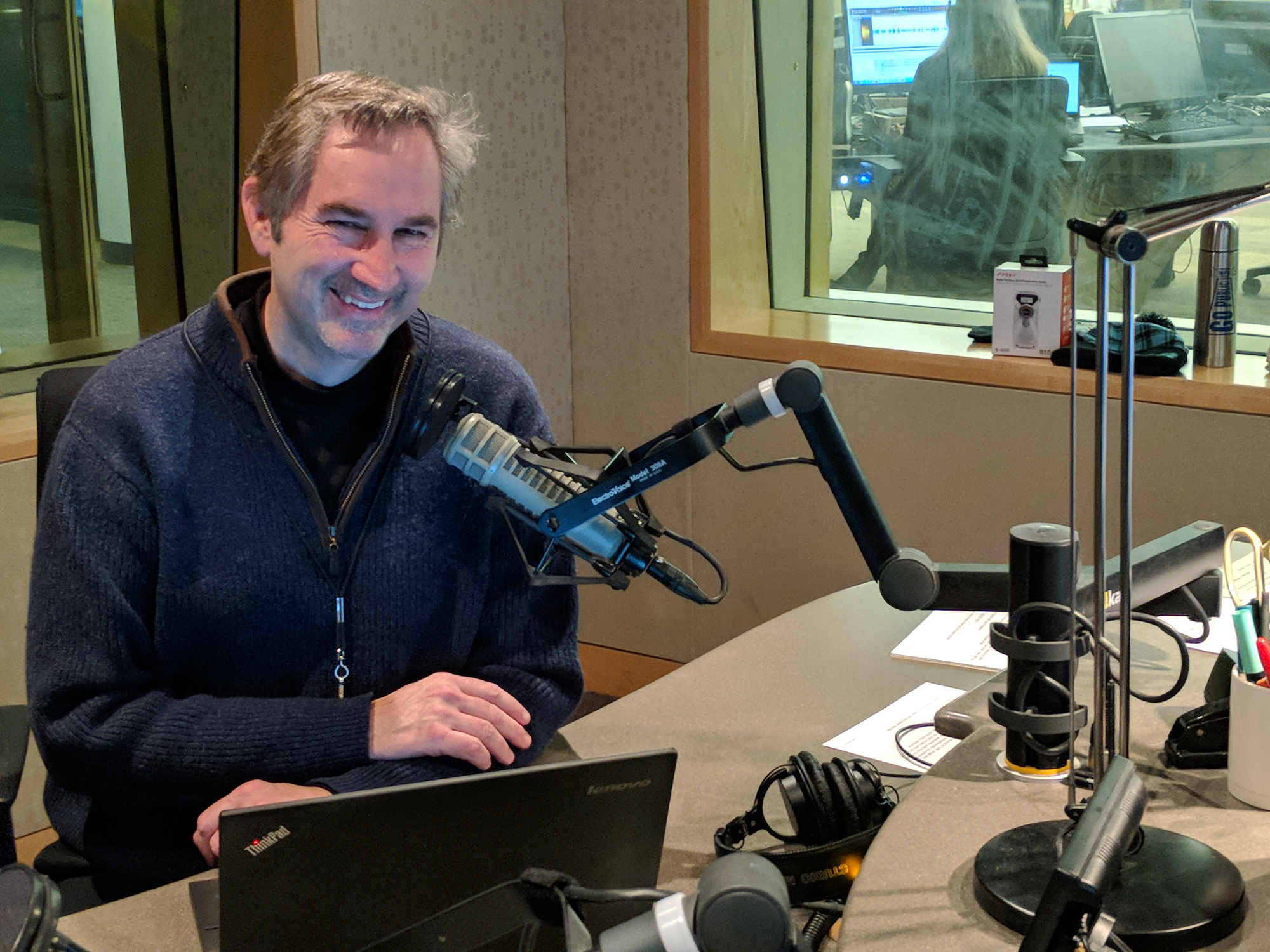 February , 2019
(Subject to change as events dictate. This page is updated throughout the day.)
9 a.m. – MPR News with Kerry Miller
Only 58 percent of Americans think the wearing of blackface is problematic. We examine the roots of blackface: where it started, why it's offensive, and why many white Americans don't get it.
Guest: Lawrence Ross, lecturer and author of the book "Blackballed: The Black and White Politics of Race on America's Campuses"
9:20 a.m – The aptly named album "Piano & a Microphone 1983" was released in late September, and Prince fans have been feeling nostalgic ever since. (Rebroadcast)
Guests: Jim McGuinn, program director at The Current; Zaheer Ali, oral historian and lecturer who taught a U.S. history course at New York University titled "Prince: A Sign of the Times."
10 a.m.- 1A with Joshua Johnson
Domestic news roundup. The State of Our Union might be "strong", but the state of Virginia is something else. Also, this week Sen. Elizabeth Warren apologizes about claims she made about her past. And fans of rap star 21 Savage have questions about his backstory.
Guests: Jessica Taylor, lead digital political reporter, NPR; James Antle, editor-in-chief, The American Conservative magazine; Marc Fisher, senior editor, Washington Post
11 a.m. – 1A with Joshua Johnson
International news roundup. Venezuela's President Maduro warns Washington not to repeat the mistakes of Vietnam in Latin America. The European Council's president says those who led the Brexit campaign deserve – in his words, "a special place in hell." And more than a billion people celebrate the Year of the Pig.
Guests: Shane Harris, intelligence and national security reporter, The Washington Post; Peter Bergen, CNN's national security analyst; Dorothy Parvaz, global politics reporter, ThinkProgress.
12 p.m. – The Takeaway
Medicare for all: a buoy or a brick for Democrats?
1 p.m. – Science Friday
The earth's solid inner core was once a liquid,and our magnetic field was once weak and erratic. How scientific detectives are looking back in time to understand what changed, and why. Plus: as government stores more data in the cloud, who pays? And what are the risks to public access?
2 p.m. – BBC NewsHour
Palace intrigue in Thailand as the King says his sister's decision to run for Prime Minister is inappropriate. Sierra Leone declares a national emergency because of a sharp rise in sexual violence. And we look back on the career of actor Albert Finney , British cinema's original " angry young man", who has died aged 82.
3 p.m. – All Things Considered
The week in politics; blackface in America; Sam Zeif a year after; Planet Money on the Jamaican inflation video.
6:00 p.m. – Marketplace
As the debate around Brexit continues, one word keeps coming to the forefront: "backstop." How that word — and the Northern Irish border — are shaping the current state of Brexit negotiations.
6:30 p.m. – The Daily
Democrats have adopted a policy of zero tolerance for misconduct, past or present, by members of their own party. The growing political crisis in Virginia is testing that approach.
Guest: Jonathan Martin, who covers national politics for The New York Times, spoke with us from Richmond, Va.
7 p.m. – The World
As the state of Virginia reckons with an unprecedented political crisis – and the state's own history – we take a look at the global manifestations of blackface, and why the practice persists in many countries despite its racist connotations.
Also, we follow up on the sexual assault allegations being leveled against Nobel Peace Prize winner and former Costa Rican President Oscar Arias. Multiple accounts of inappropriate behavior by Arias are now emerging in Costa Rica. We'll hear about them from the head of a local organization dedicated to fighting sexism and gender-based violence. And we'll also get reaction from 1997 Nobel Peace Laureate Jody Williams.
And, new recordings of lost tunes written by Jews from the ghettos in Ukraine in World War II. Anna Shternshis, a professor at the University of Toronto, tells Marco Werman about finding these songs locked in an archive in Kiev.
8 p.m. – Fresh Air
Filmmakers Joel and Ethan Coen talk about their movie, The Ballad of Buster Scruggs, an homage to westerns. It's nominated for three Oscars: best adapted screenplay; best costume design, and best original song for the song 'When a Cowboy Trades His Spurs for Wings.' (Rebroadcast)
8:30 p.m. – We remember baseball Hall of Fame Outfielder Frank Robinson, who died on Thursday at the age of 83. He was the first black manager in the leagues for the Baltimore Orioles, and was considered a racial pioneer. As a player, Robinson was legendary. He is the only player ever to win the Most Valuable Player award in both leagues; and his 586 home runs place him behind Hand Aaron, Babe Ruth and Willie Mays on the all-time list. His book, Extra Innings, addresses the question of racism in baseball, first broached in a broadly public way when Al Campanis, the former general manager for the Los Angeles Dodgers said on a "Nightline" interview that blacks "lacked the necessities" to manage a baseball team. (Rebroadcast)