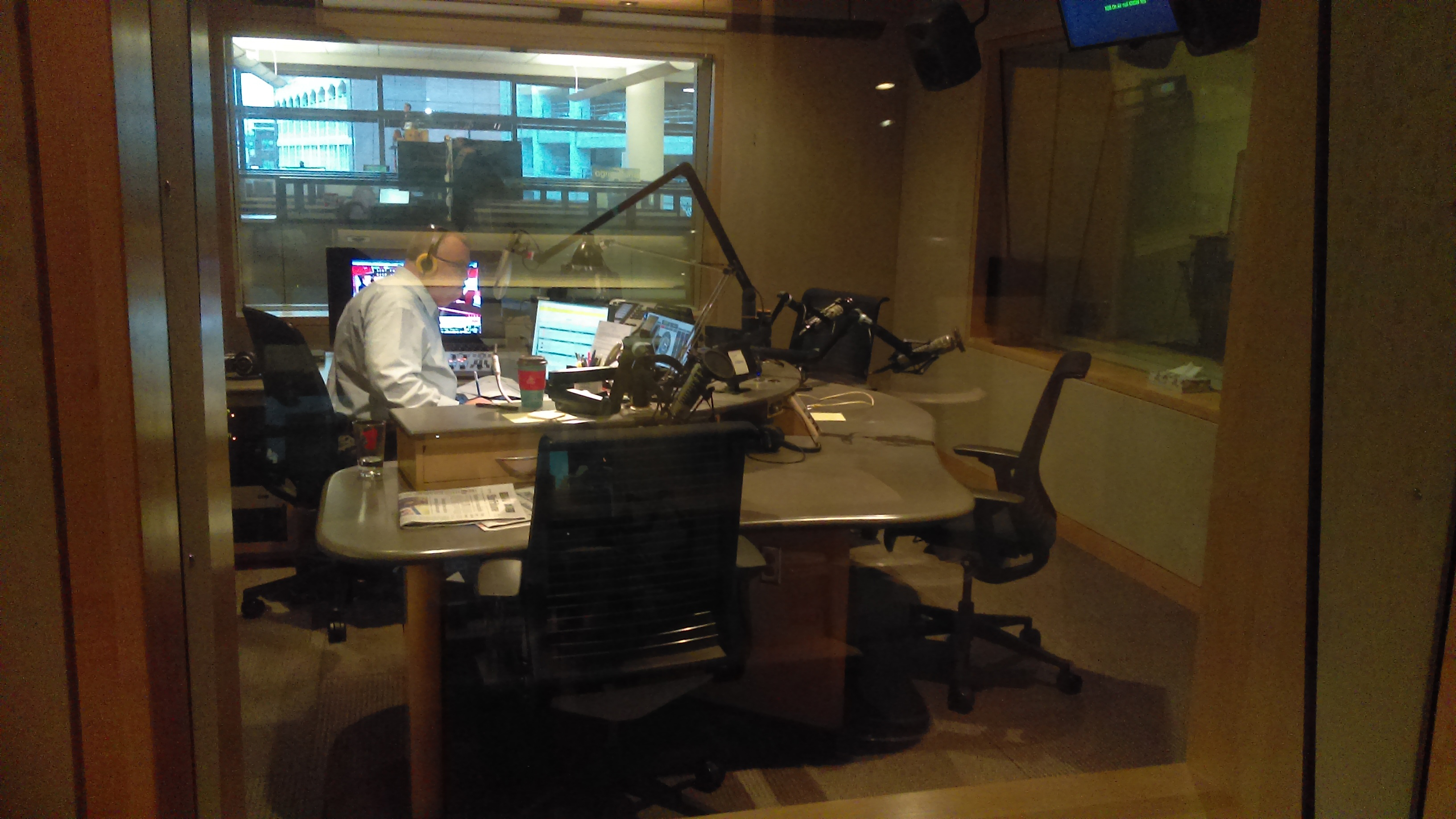 ThursdayMarch 7, 2019
(Subject to change as events dictate. This page is updated throughout the day.)
9 a.m. – MPR News with Kerri Miller
Zainab Salbi grew up in Saddam Hussein's Iraq. She was 19 when she came to the United States for an arranged marriage and 23 when she founded Women for Women International. Her commitment to women's rights has taken her in a new direction: media production and writing.
In observance of International Women's Day, which is Friday, Kerri Miller spoke to Salbi about the resilient strength and empowerment of women worldwide. Salbi is the author of "Freedom is an Inside Job.
There is no such thing as a perfect family. In her debut novel, "My Sister The Serial Killer," Nigerian author Oyinkan Braithwaite portrays a seemingly perfect upper middle class Nigerian family in Lagos. From outside, everything seems normal, but behind closed doors the family harbors a dark secret – their youngest daughter, Ayoola, is a serial killer.
Guests: Zainab Salbi and Oyinkan Braithwaite.
10 a.m.- 1A with Joshua Johnson
Last week, the House of Representatives voted to pass two bills that would require background checks for every gun purchase and increase the number of days a seller has to wait for results before completing the sale. It's the first series of gun control measures out of Congress in over two decades. With Republicans in control of the Senate, it's unlikely the bills will become law. President Trump has already said he won't sign them.
For years, Colorado has been living with the kind of background check regulations that one of the bills would create. Home to two of the nation's deadliest mass shootings – Columbine and Aurora – some view the state's policies as a potential model for American gun control.
This week, the Colorado House of Representatives approved a measure in Colorado called the Extreme Risk Protection Order, which would help prevent gun violence and protect first responders and families. Rep. Tom Sullivan, a Democrat, was one of the sponsors of the bill. His son, Alex, was killed in the Aurora theater shooting in 2012.
Guests: Leigh Paterson, reporter, KUNC; Patrick Neville, Republican State Representative, Columbine Survivor; Tom Sullivan, Democratic State Representative, Colorado's 37 House District. His son was killed in Aurora theater shooting.
11 a.m. – MPR News with Angela Davis
There are 31 days until the NCAA men's basketball Final Four comes to the Twin Cities. The big games are costing millions of dollars and are expected to draw as many as 400,000 of people. But what happens when the $5 million curtains, the college basketball fans and their teams leave?
Guests: Kate Mortenson, CEO of the Minneapolis Final Four Local Organizing Committee; Larry McKenzie, North High basketball coach and member of the Minneapolis Final Four Impact Advisory Council.
12 p.m. – MPR News Presents
Three views on the complex subject of immigration. St. Olaf College hosted this discussion as part of a series called "Who is My Neighbor? Immigration, Freedom, and Community." The speakers are Jason Brennan of Georgetown, Natalia Molina of the University of Southern California, and Jan Ting of Temple University Law School.
1 p.m. – The Takeaway
The United States Customs and Border Protection agency released new data on migrant crossings at the border with Mexico, revealing a system overwhelmed by more unauthorized crossings than they have seen in over a decade. What's behind the surge in crossings? And are these migrants getting the health care they need after long and often treacherous journeys?
Early last month, an immigration detainee heard a segment on The Takeaway and contacted fill-in host Matt Katz to let him know that he was experiencing similar treatment by ICE as was described in the segment. Today, the story of that man and his journey from New Jersey to El Paso, Texas, where he was force fed.
FDA Commissioner Scott Gottlieb has announced he is stepping down next month, seemingly of his own volition. Gottlieb is known for his work on public health issues around the opioid epidemic and underage vaping. But his resignation has many wondering what's ahead for the FDA.
It's been almost four days since tornadoes devastated Lee County, Alabama, leaving 23 people dead. Search and rescue operations are still underway. A check-in with survivors and residents of the state who are helping to lead the ongoing recovery efforts.
In the world of Latin American cinema, Chilean director Sebastián Lelio has been making waves since his 2005 debut, La Sagrada Familia. His 2017 film won the Oscar for Best Foreign Language Film. But recently, Lelio has been venturing outside of Chile.
2 p.m. – BBC NewsHour
Chinese telecoms giant, Huawei is suing the United States over a ban on the use of its equipment.
We look at Venezuela and why the Maduro government has asked the German ambassador to leave the country
3 p.m. – All Things Considered
Zimbabwe's finance minister; military sexual assault; Manafort's sentence; Democrats and dark money; Dems lose control of their message.
6:00 p.m. – Marketplace
Between starting a family, getting a job, buying a home, personal finance can be a stressful. But for people in the LGBTQ community, that stress might be even worse.
6:30 p.m. – The Daily
From the moment it was unveiled, a sweeping plan for tackling climate change called the Green New Deal has divided Democrats and handed a political weapon to Republicans. Here's a look at the plan's effects in Washington.
7 p.m. – The World
Today we're following a report that the US government has secretly tracked journalists who covered immigration, as well as immigration activists and lawyers who helped migrants hoping to enter the US. The tracked individuals had their names reportedly put in a government database, and in some cases, they were singled out for extra scrutiny when crossing the US-Mexico border. The World's Monica Campbell has reported from the border for the show, and she joins host Marco Werman today with the latest on the story.
Also today, the Czech Republic doesn't usually get a lot of attention in Washington. But today it does, as President Trump welcomes the Czech prime minister to the White House. We'll hear from the former acting US ambassador in Prague, Mary Thompson Jones, about the visit. And The World's Karolina Chorvath will tell Marco about an important milestone coming up for the Czech Republic: the 30th anniversary of the Velvet Revolution, when a popular non-violent uprising ended Communist rule in what was then Czechoslovakia.
Plus, we meet Islam Albeiti. She's a young jazz musician from Sudan who is part of the protest movement currently challenging the rule of Sudan's longtime leader, President Omar al-Bashir.
8 p.m. – Fresh Air
Journalist Jane Mayer is a staff writer for The New Yorker. In the recent issue she writes about the close relationship between Fox News and the Trump White House. Her story is The Making of the Fox News White House.