At one time, Kate Smith pretty much was America. Times change, though, and the legendary — and dead — singer of her signature "God Bless America" is out at no less an American institution than Yankee Stadium.
Smith became popular again in the '70s when she was the good-luck charm for the Philadelphia Flyers hockey team. She's out there, too.
"God Bless America" — a better national anthem than the "The Star-Spangled Banner" — and Kate Smith are inextricably linked.
But now Smith is linked to something else: racism.
The New York Daily News says the Yankees have replaced Smith's version of God Bless America during the seventh inning stretch because she also recorded "Pickaninny Heaven," which she directed at "colored children."
She also recorded, "That's Why Darkies Were Born."
The Yankees said as soon as they were made aware of Smith's history with these songs, they acted.
"The Yankees have been made aware of a recording that had been previously unknown to us and decided to immediately and carefully review this new information," a club spokesperson said. "The Yankees take social, racial and cultural insensitivities very seriously. And while no final conclusions have been made, we are erring on the side of sensitivity."
For the record, the songs have been around for more than 80 years.
Smith's statue stands outside the arena where the Philadelphia hockey team plays. It's now been covered.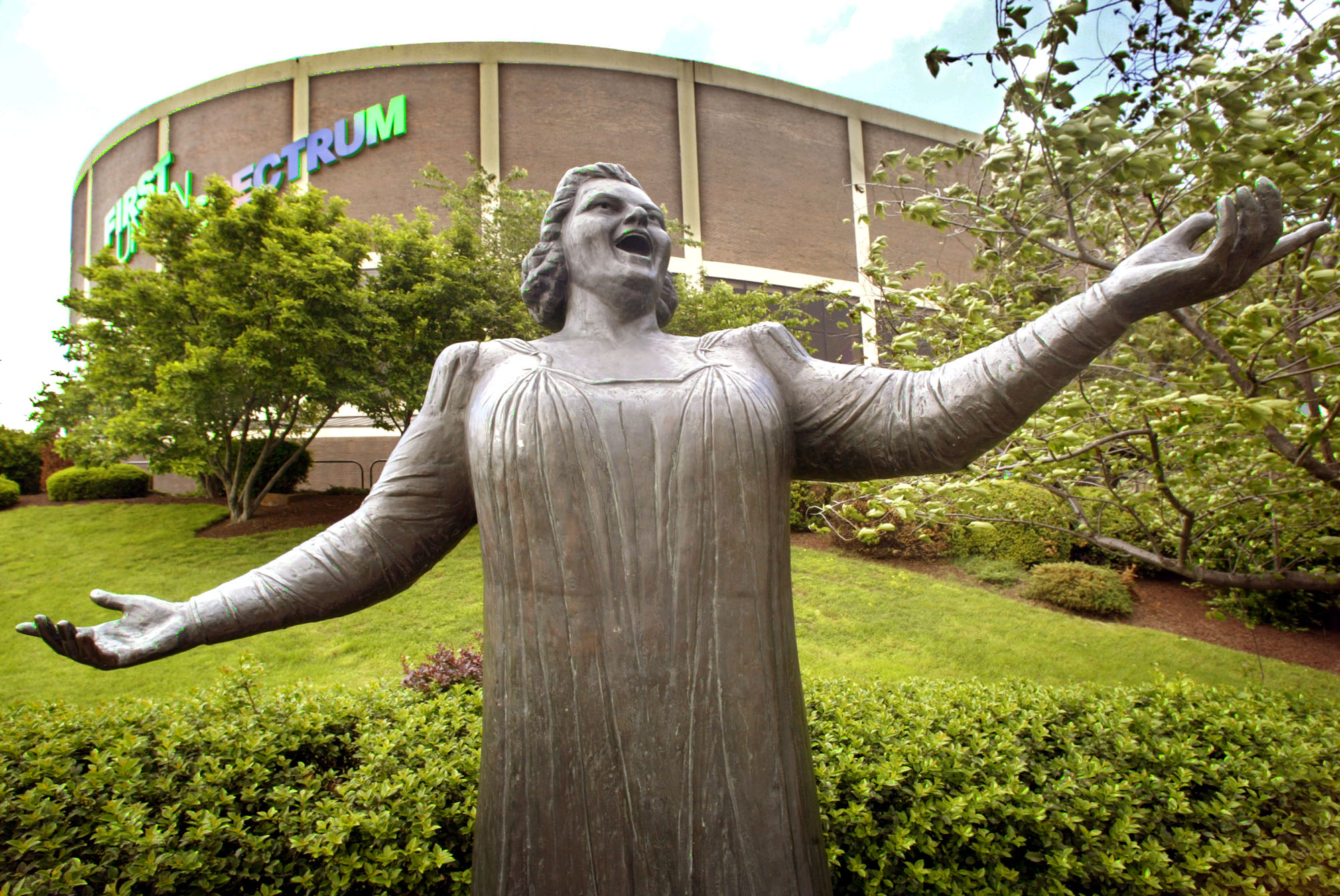 The Kate Smith statue near the Wells Fargo Center is covered, amid reports the @NHLFlyers have cut ties with Smith over racist song lyrics. pic.twitter.com/I6eCsT5oRl

— Mike DeNardo (@_MikeDeNardo) April 19, 2019
"We have recently become aware that several songs performed by Kate Smith contain offensive lyrics that do not reflect our values as an organization," the Flyers said in a statement. "As we continue to look into this serious matter, we are removing Kate Smith's recording of 'God Bless America' from our library and covering up the statue that stands outside of our arena."