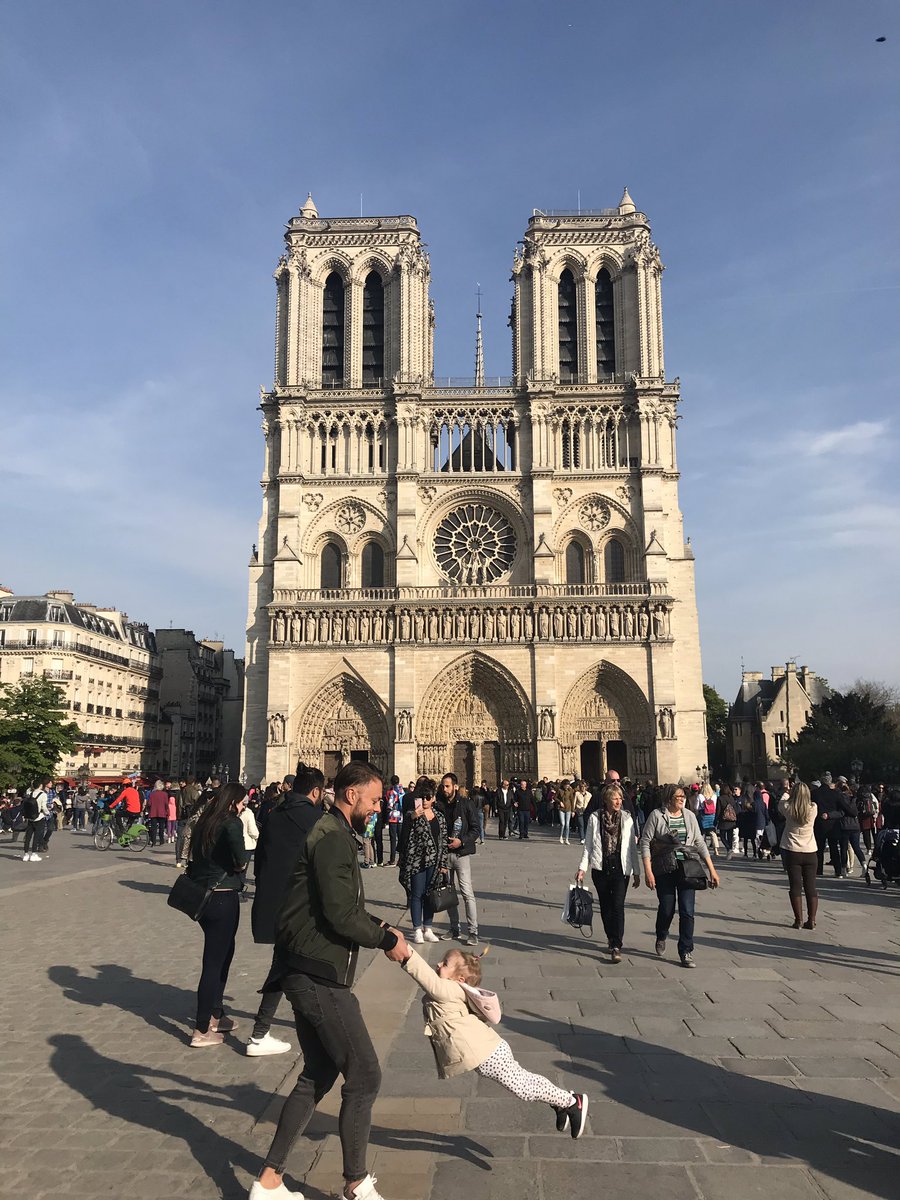 The internet has done it once again; it has found the happy family whose photo was taken in front of Notre Dame in Paris moments before the fire broke out this week.
By internet standards, it took awhile — two days.
Brooke Windsor, 23, a tourist from Michigan, put out the call via Twitter after lamenting that she'd wished she'd offered to give the family the picture at the time she took it.
Unfortunately, we still don't know who they are. Windsor tweeted the father and daughter wish to remain anonymous.
He reached out to me here on Twitter. I knew y'all could do it 🖤

— Brooke Windsor (@brookeawindsor) April 18, 2019