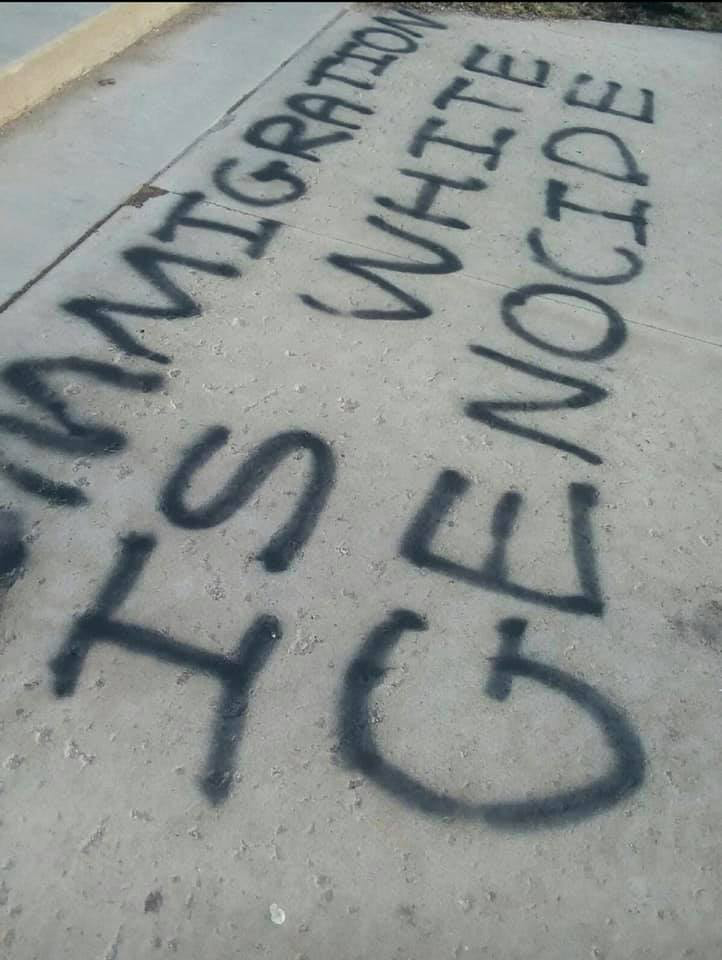 The emboldened racists in Mankato, Minn, were out this week.
On the steps of West High School, someone painted "Immigration is white genocide" in time for the kids to see it on their way into the school on Tuesday morning.
It was quickly covered up, according to an email to parents from Principal Sherri Blasing, the Mankato Free Press said.