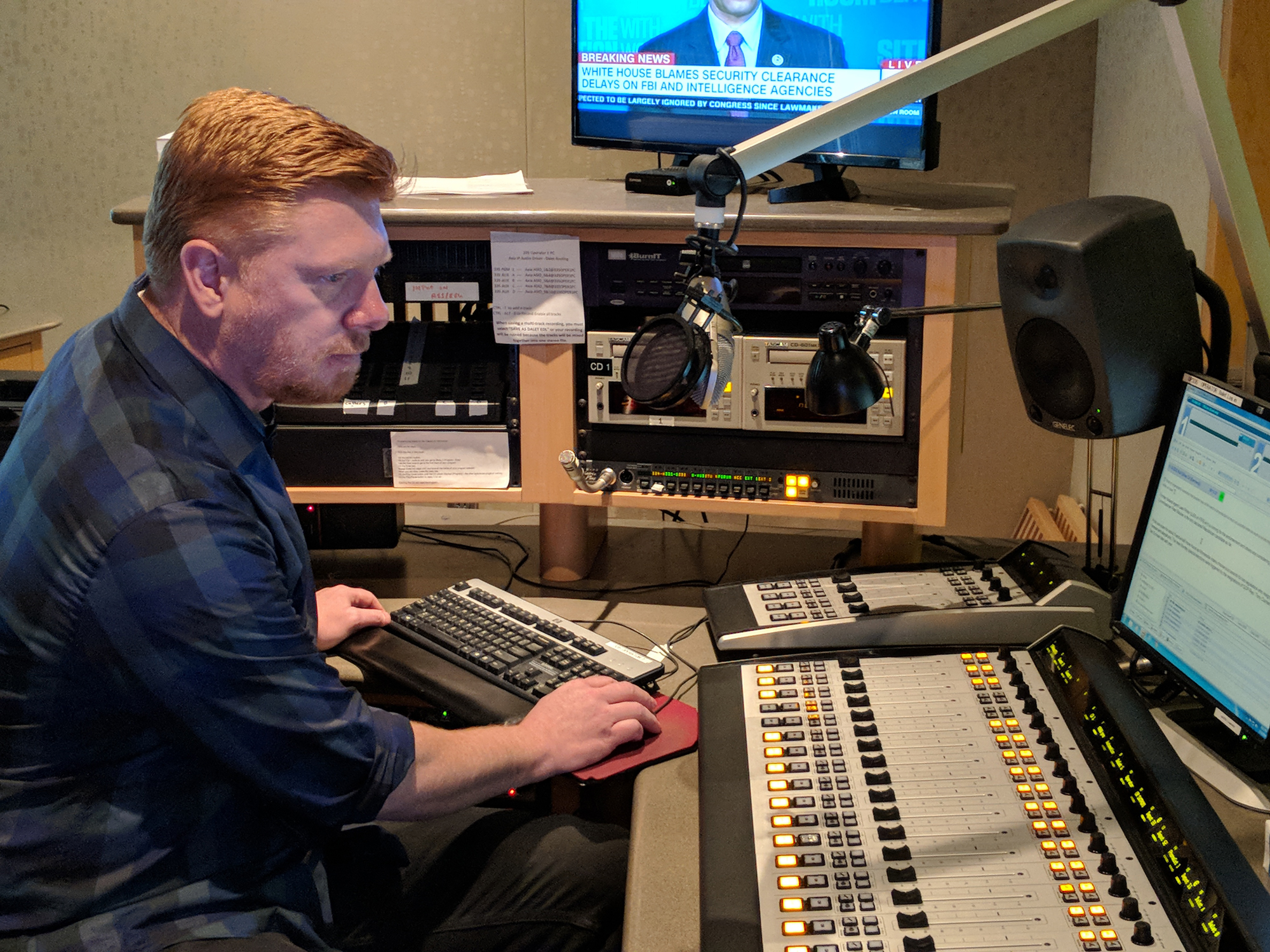 Tuesday April 16, 2019
(Subject to change as events dictate. This page is updated throughout the day.)
9 a.m. – MPR News with Kerri Miller
The numbers stagger. Student loans are the fastest growing segment of household debt in the United States; only mortgages are larger. About 42 million Americans collectively carry $1.3 trillion in student debt. The average 2016 graduate carries around $37,000 in loans. The weight is crushing: Young people are putting off marriage, buying a home, even having children.
No one thinks this is a good thing. But what do we do about it?
Guests: Julie Margetta Morgan, a fellow at the Roosevelt Institute, specializing in college affordability and finance issues; Fenaba Addo, assistant professor of consumer science at the University of Wisconsin-Madison.
10 a.m.- 1A with Joshua Johnson
Press Secretary Sarah Sanders said President Donald Trump didn't wish any "ill will" after he tweeted a video that seems to suggest Rep. Ilhan Omar was dismissive of 9/11. But Omar said on Sunday that she's received an increased number of death threats that reference the video. Omar said "this is endangering lives. It has to stop."
A report released in August 2018 by the House Sergeant at Arms showed there had been 1,600 threats against members of the House from January through August last year. There were about 2,000 reported threats in all of 2017 and 902 in 2016.
We take a look at the climate for lawmakers. How are these threats made? What steps are taken to protect elected officials?
Guests: Rabia Chaudry, national security fellow at New America; attorney; Sanford Ungar, director of the Free Speech Project at Georgetown University.
10:25 a.m. – Roseanne Cash has been a trailblazer for many women in the music industry. Her first number one country hit came in her mid '20s. Since then her catalog has explored love, loss, family, and place.
Guest: Roseanne Cash
11 a.m. – MPR News with Angela Davis
In the metro area, one in 42 8-year-old children have been diagnosed with autism spectrum disorder. That's a rate slightly higher than the national average. As we observe Autism Awareness Month, we take a look at the services available in Minnesota and what more we can do.
Guests: Dr. Suma Jacob, director of the Autism Research Program at the University of Minnesota; Rachel Gardner, director of the Fraser Center of Excellence; Peg Reagan, whose son, Jimmy, was diagnosed with Autism Spectrum Disorder more than 20 years ago.
12 p.m. – MPR News Presents
APM Reports documentary: "Old Idea, New Economy: Rediscovering Apprenticeships"
1 p.m. – The Takeaway
A look at the latest in a string of attacks on women of color in Congress in recent months, and longstanding questions about treatment of women of color in leadership.
The world watched in horror Monday as the Notre Dame cathedral in Paris went up in flames. The Cathedral is one of the first Gothic cathedrals with cultural and religious significance. It has seen an unprecedented amount of history, making this fire particularly tragic and painful for the people in France.
More than 30,000 grocery store workers in New England have gone on strike. The union employees of Stop & Shop walked out last Thursday, leaving 240 stores understaffed and some closed altogether.
According to new New York Times reporting, the Chinese government is using a massive secret system of facial recognition technology to track and control the Uighur population.
A recent Deloitte survey showed that of nearly half of people that subscribe to media subscriptions are experiencing subscription fatigue as the number of subscription options continue to increase.
2 p.m. – BBC NewsHour
President Macron says France will re-build the devastated Notre Dame cathedral; when the building started in the 1163 it took more than a century to finish. The challenge today will be replicating the expertise and craftsmanship; two Reuters journalists imprisoned in Myanmar have been awarded the Pulitzer prize; and constitutional changes in Egypt: President Abdel Fattah al-Sisi seeks to stay in power until 2030.
3 p.m. – All Things Considered
The latest from the Noor trial; a backlog of asylum cases; the Midwest needs immigrants; trade talks and Volvo; waiting until marriage.
6:00 p.m. – Marketplace
American Airlines will cancel all Boeing 737 Max-8 flights until at least August 19. That means about 115 cancelled flights per day through most of the busiest travel season. What will that mean for the person in charge of scheduling the airline's flights.
6:30 p.m. – The Daily
Carlos Ghosn, the former head of Nissan, was the rare foreign executive to reach rock-star status in Japan by breaking the rules of its culture. Now, he's accused of financial wrongdoing at the company he helped save.
7 p.m. – The World
The feelings of loss from the fire at Notre Dame Cathedral in Paris are resonant, and millions of donations are pouring for reconstruction. We look to examples of the rebuilding of other world landmarks that have been destroyed.
Also Russians may soon be cut off from outside internet connections; and presidential daughter and advisor Ivanka Trump is visiting Ethiopia and Ivory Coast to promote women's initiatives.
8 p.m. – Fresh Air
Fear and hope about climate change. Dave Davies talks with Bill McKibben, who first warned of climate change 30 years ago. McKibben says its effects are now upon us with heat waves, fires, flooding, drought and soon, millions of climate refugees. He also warns of the dangers of human genetic engineering and artificial intelligence. McKibben's new book is called Falter.