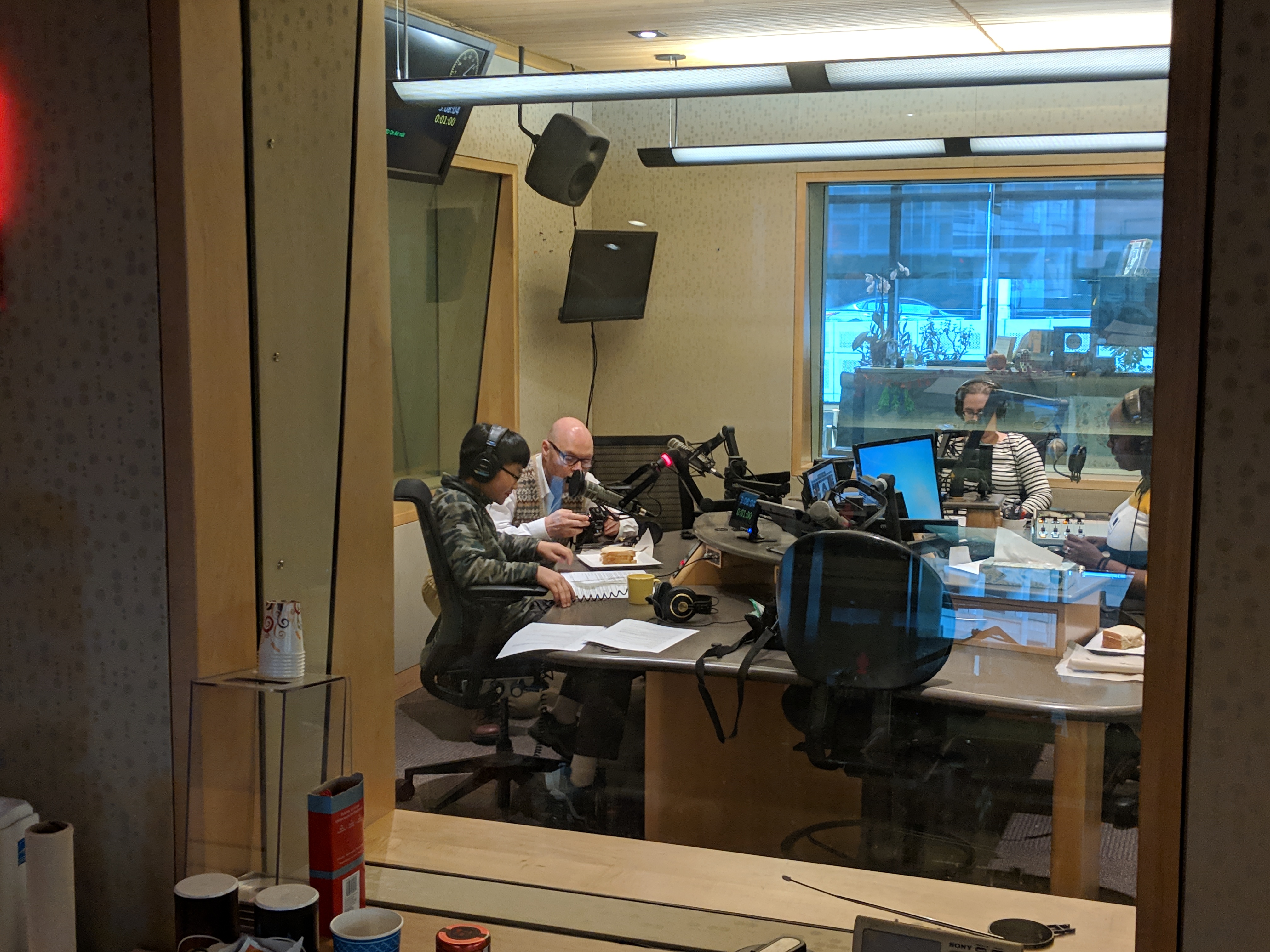 No NewsCut today. Day game at Target Field.
Thursday May 2, 2019
(Subject to change as events dictate. This page is updated throughout the day.)
9 a.m. – MPR News with Kerri Miller
On Tuesday afternoon, a jury of 10 men and two women found former Minneapolis police officer Mohamed Noor guilty of third-degree murder and second-degree manslaughter in the killing of Justine Ruszczyk while responding to her 911 call.
Noor is believed to be the first Minnesota police officer found guilty of murder for shooting someone while on duty.
How will this verdict affect future court cases, police training and community relations in Minnesota?
Guests: Mark Osler, law professor at the University of St. Thomas; Nekima Levy Armstrong, civil rights attorney and activist; Greg Hestness, former deputy chief of Minneapolis police and former chief of University of Minnesota police.
10 a.m.- 1A with Joshua Johnson
How music is being captured and recorded is changing. Hipsters are only part of the reason why. Digital recordings aren't going away – but the analogue business is back – and it's booming.
Guests: Damon Krukowski, writer-musician; podcast host, The Ways of Hearing"; David Sax, author of "Revenge of Analog: Real Things and Why They Matter"; contributor to Bloomberg Businessweek and the New Yorker's Currency blog; Bill Skibbe, head of Third Man Records Mastering studio in Detroit.
11 a.m. – MPR News with Angela Davis
Last Friday the Board of Regents at the University of Minnesota voted against renaming four campus buildings despite calls from students, staff, and even President Eric Kaler.
Monday the Minnesota Court of Appeals ruled the Department of Natural Resources didn't have the authority to change the name of Lake Calhoun in Minneapolis to Bde Maka Ska.
And then Wednesday the DNR announced it will challenge the court ruling and take the issue to the state Supreme Court.
Guests: Regent Abdul Omari, who voted to rename campus buildings; Regent Peggy Lucas, who voted to keep the campus buildings' names the same; Erick Kaardal, lawyer for Save Lake Calhoun, a group trying to prevent the DNR and other groups from changing the name of the lake; Kate Beane, the American Indian Community Liaison with the Minnesota Historical Society.
12 p.m. – MPR News Presents
To mark Holocaust Remembrance Day: a documentary from APM and the BBC called "The Children of Belsen." When the Bergen-Belsen Nazi concentration camp in Germany was liberated in April 1945, the BBC interviewed a 15-year old Dutch Jewish girl, Hetty Werkendam. Now 88 years old and living in Australia, Hetty traveled with her family back to the site of Bergen- Belsen and shares her story.
1 p.m. – The Takeaway
The Labor Department tells one gig economy company: classify your workforce as contractors. What that could mean for people working at companies like TaskRabbit, Uber, or Lyft.
2 p.m. – BBC NewsHour
Is there any steam left in the uprising in Venezuela? Also, the South African athlete Caster Semenya loses her challenge to rules forcing her to take performance supressing drugs; and uncovering war crimes in Libya .
3 p.m. – All Things Considered
Boeing and the Pentagon; an ancient fossil from China; Planet Money: CAPTCHA.
6:00 p.m. – Marketplace
In the latest round of trade talks in Beijing this week, forced technology transfers and intellectual property theft are among the more contentious issues. But there's another IP issue affecting more American firms in China: trademark squatting.
6:30 p.m. – The Daily
After a brutal 30-year reign, President Omar Hassan al-Bashir of Sudan has been deposed by his own generals. The story of one of those generals and his son could signal what comes next for the country.
7 p.m. – The World
Mira Jacob's half-Jewish, half-Indian son was just 6 years old when his questions inspired her to write a graphic memoir about race in America. She's still working on that answer. And talks about it with us, on The World.
8 p.m. – Fresh Air
Journalist Dexter Filkins is a staff writer for The New Yorker. He writes in the May 6 print version of the magazine about the current national security adviser John Bolton, a hawkish, former Fox News commentator who is an advocate of aggressive military intervention which is at odds with President Trump's isolationist tendencies. Filkins writes about Bolton's views on North Korea, Iran, and Venezuela, and notes that with the state of Trump's national security team – no permanent Secretary of Defense, no Secretary of Homeland Security, and no Ambassador to the United Nations – Bolton would have "extraordinary latitude in a crisis."