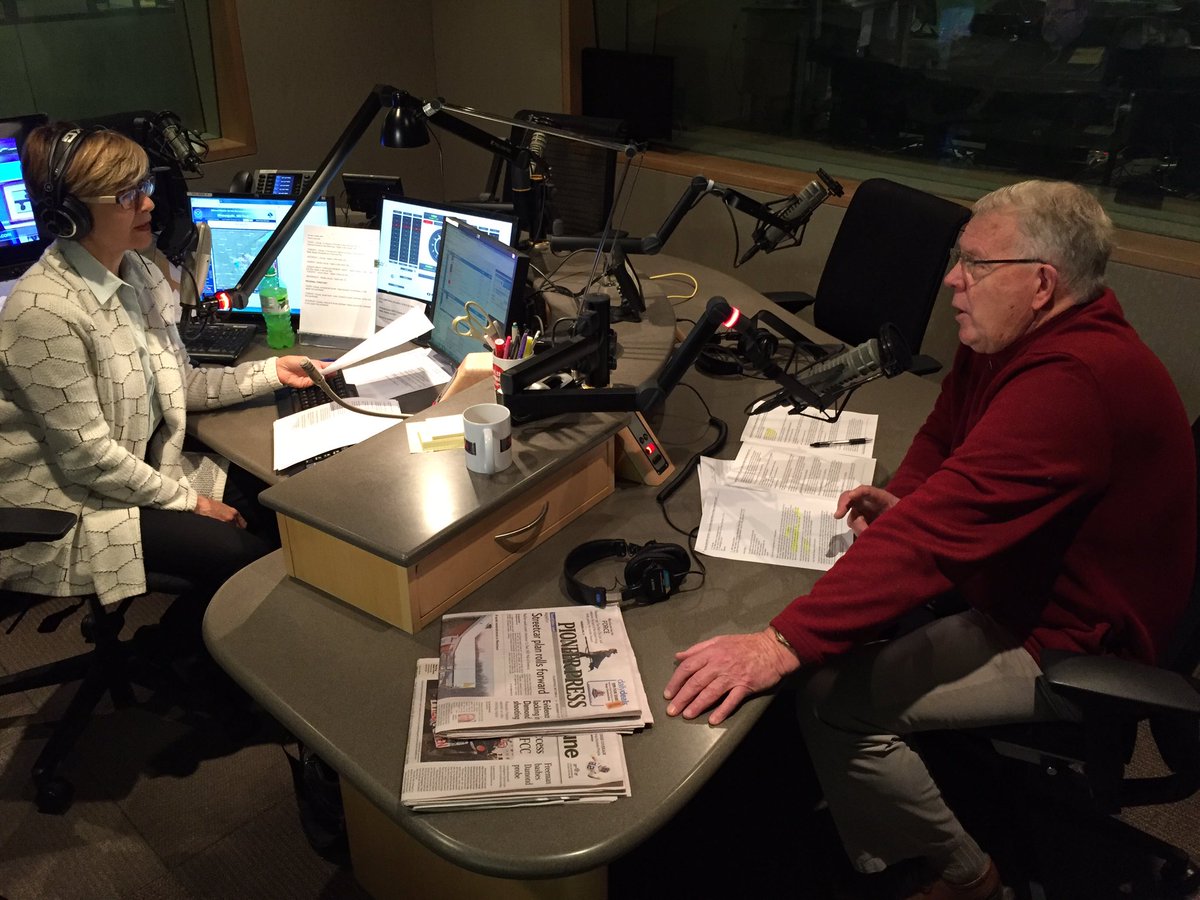 No NewsCut today. Vacation day.
Friday May 3, 2019
(Subject to change as events dictate. This page is updated throughout the day.)
9 a.m. – 1A with Joshua Johnson
Domestic news roundup. On Wednesday, Attorney General William Barr testified before the Senate Judiciary Committee, his first appearance since releasing a redacted version of special counsel Robert Mueller's report on the 2016 election.
Meanwhile, President Trump has agreed to a $2 trillion infrastructure spending plan. He now has three weeks to decide how to pay for it. How will this play out in Congress?
We're also following the latest on two anti-Semitic incidents. On Saturday, a gunman opened fire at a synagogue in Poway, California, killing one person and injuring several others. Officials are investigating whether the suspected shooter posted a racist screed on 8chan before the attack. According to a new report from the Anti-Defamation League, anti-Semitic assaults doubled in the U.S. in 2018. The New York Times has also apologized for a cartoon widely condemned as anti-Semitic, which depicts President Trump and Israeli Prime Minister Benjamin Netanyahu.
Guests: Marc Fisher, senior editor, The Washington Post; Kimberly Adams, correspondent, Marketplace; Josh Gerstein, senior legal affairs contributor, Politico.
10 a.m.- 1A with Joshua Johnson
International news roundup. Clashes between pro-government and opposition supporters in Venezuela this week left at least one woman dead and dozens of people injured, according to the BBC. Opposition leader Juan Guaid asked Venezuelans to protest each day until Maduro's government relinquishes power.
Also this week, ISIS released a video of leader Abu Bakr al-Baghdadi, the first in five years. Baghdadi "has always maintained an extreme security protocol, which explains how he's stayed alive since 2010, when he became emir of the Islamic State of Iraq," according to reporter Rukmini Callamachi, who covers ISIS for The Times. Baghuz is a Syrian city previously held by ISIS, of which American-backed forces recently took control.
A new emperor, Naruhito, ascended the Chrysanthemum throne in Japan this week. The 85-year-old former Emperor Akihito was the first to hold the position in only a ceremonial role, and also was the first to step down from the position in over 200 years.
Guests: Nina-Maria Potts, director of Global News Coverage, Feature Story News; Greg Myre, national security correspondent, NPR; Amna Nawaz, national correspondent and substitute anchor, PBS NewsHour.
11 a.m. – MPR News with Angela Davis
TBA
12 p.m. – The Takeaway
Is a healthy economy enough to secure President Trump a second term?With the president's overall approval rating stuck in the low to mid 40s, the old adage: "It's the economy, stupid" gets put to the test.
1 p.m. – Science Friday
When we die, our social media accounts live on, so what happens to all those tweets, posts and photos? It's estate planning for the digital afterlife. Plus: AT&T worked with scientists to build a climate change map. How is the company planning for a sustainable future under a changing climate?
2 p.m. – BBC NewsHour
Important research on HIV; scientists say infected men on effective drug treatment can't pass on the virus through sex; a huge cyclone hits eastern India, one of the most powerful for years; plus: a warning that Madagascar's unique wildlife could be lost forever.
3 p.m. – All Things Considered
The week in politics; the next Alzheimer's drug; asteroid exercise update; shaving time at the Kentucky Derby.
6:00 p.m. – Marketplace
The history of high tech in the Chinese economy. Technology is at the heart of today's Chinese economy, but it took some doing.
6:30 p.m. – The Daily
After mass protests and international pressure failed to unseat President Nicolás Maduro of Venezuela, it became clear that it would take defections from within his own government to remove him from power. Now, secret documents suggest that some of Mr. Maduro's people are starting to turn on him.
7 p.m. – The World
U.S. reaction to mass executions in Saudi Arabia. A Saudi teen was about to fly to Michigan to start college when authorities arrested him for taking part in anti-government protests. That was in 2012. Last week, he was executed.
8 p.m. – Fresh Air
We remember film writer and director John Singleton, who died Monday at the age of 51. He made his film debut in 1991 with Boyz N the Hood, about a group of friends growing up in South Central LA amid the crack epidemic and drug violence. He went on to make the films Rosewood, Baby Boy, and Four Brothers.
8:30 p.m. – We remember singer Jo Sullivan Loesser, who died Sunday at the age of 91. She starred in the original production of the Frank Loesser Broadway musical, "The Most Happy Fella." She also starred in the long-running New York production of "The Three Penny Opera." She then married composer Frank Loesser, whose other musicals include "Guys and Dolls" and "How To Succeed in Business without Really Trying." After her husband's death, she worked to preserve and promote his work, through shows, performances, and recordings.